While both islands enjoy a pleasant climate year-round, the easy way to distinguish them is to think in terms of hot and cold:
•    Warm up in North Island
Think white sand beaches, volcanoes, hot springs to soak in, boiling geysers and the subtropical "Winterless North".
•    Chill out in the South Island
Think snowy mountains, giant glaciers and glacier-carved fiords, phenomenal alpine views and winter sports.
Don't worry: this doesn't mean you'll be baking hot in the North Island and freezing cold in the South! Both islands are warm in summer and while the South Island's mountain regions are colder and snowier in winter, you're rewarded with unforgettable alpine views and great skiing.
So which island fits the bill for your New Zealand dream trip? Let's look at the highlights of each one:
Six Stunning Highlights of New Zealand's North Island
1. You can bask on beautiful North Island white sand beaches, even in winter.
New Zealand's climate gets warmer the further north you go, so the North Island is generally much warmer than the South. Head north of Auckland to the subtropical Bay of Islands and you'll stays warm even in the winter months!
Popular with families and honeymooners, the Coromandel Peninsula is another region famous for its wonderful beaches and it's an easy drive from Auckland too.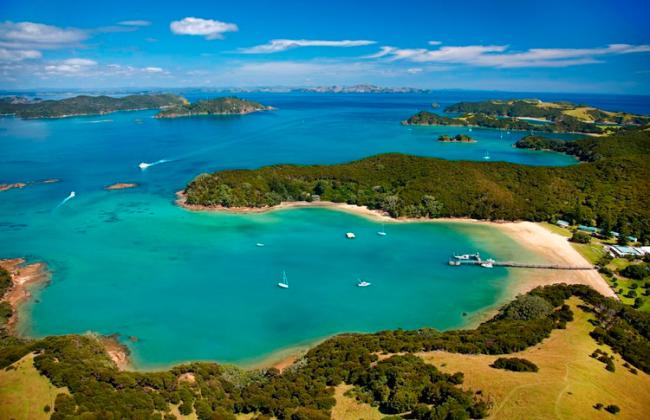 2. The North Island boasts geothermal wonders, volcanic landscapes and neon lakes.
Head to Rotorua's boiling mud pools, giant geysers and acid-green lakes for a truly out-of-this-world experience. There's geothermal activity aplenty here - not something you see every day!
The geothermal area stretches as far as the Coromandel Peninsula where at Hot Water beach you can dig your own hot water pool in the sand from the underground springs.
If you fancy hiking on a volcano, try the Tongariro Alpine Crossing - it's one of the world's finest day walks. Make sure you are well prepared though: the alpine conditions can change quickly.
Itinerary inspiration: New Zealand's Self Drive Volcanic Adventure Trail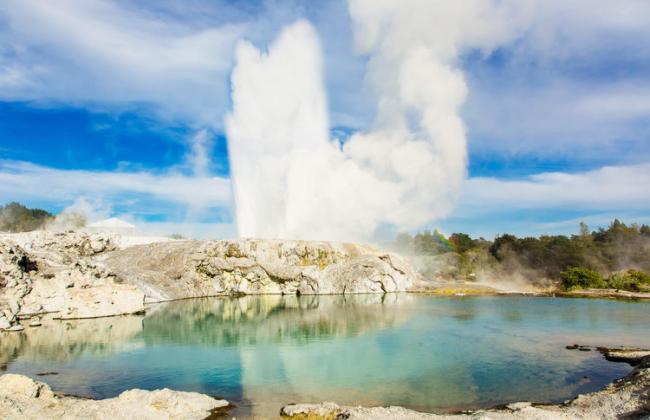 3. Immerse yourself in the North Island's Maori culture & cuisine.
With a higher Maori population than the South Island, the North offers more opportunities to experience our unique Maori culture. Take in a cultural performance at a local Marae (Māori meeting place) and try hangi (traditional Māori food cooked using heated rocks in a pit oven) for a melt-in-your-mouth feast of meats & vegetables slow-cooked to perfection.
Rotorua (Central North Island) and Waitangi (Bay of Islands) are brilliant places to begin exploring our Maori heritage.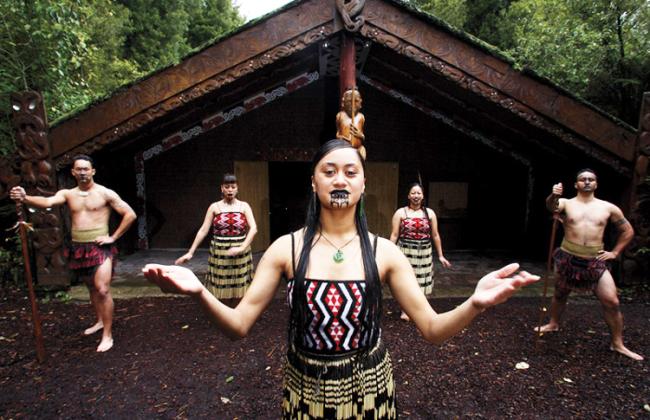 4. Enjoy the bright lights of our vibrant, diverse North Island cities.
Auckland and Wellington are two incredibly diverse harbour cities, each offering world-class dining, arts and culture. They're distinctly Kiwi, and are only a stones-throw away from beaches, hiking trails and stunning landscapes.
Auckland is our City of Sails, known for its waterfront lifestyle and superb skyline, perfect for that sunset shot over the harbour. You'll soon see why it's considered one of the world's most liveable cities. At the bottom of the North Island, Wellington is our "coolest little capital" with a creative vibe, cafe culture and a thriving craft beer industry! Te Papa, New Zealand's innovative national museum, is not to be missed here - even if you're not a museum-lover.
Find out more about Auckland and Wellington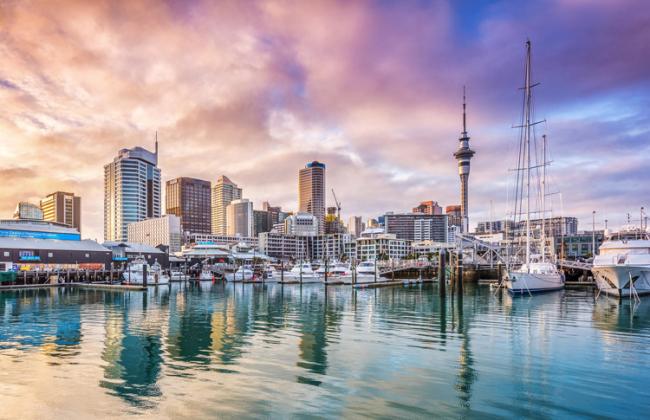 5. Hit the North Island's wine trails for world-class wines at award-winning vineyards.
Just a short ferry ride from Auckland, Waiheke Island is heaven for wine-lovers. This island paradise is home to some of New Zealand's best-loved boutique wineries, many with stellar ocean views. This bohemian getaway oozes charm: it's a great place to unwind after a long-haul flight.
Further south, Hawkes Bay is home to New Zealand's oldest vineyards, with over 80 wineries to discover. Many are open to the public for tastings, and several vineyards have award-wining restaurants where the wines are perfectly paired with fresh local artisan produce. Or catch your own wild trout to go with your wine - Hawkes Bay is New Zealand fly fishing's best-kept secret.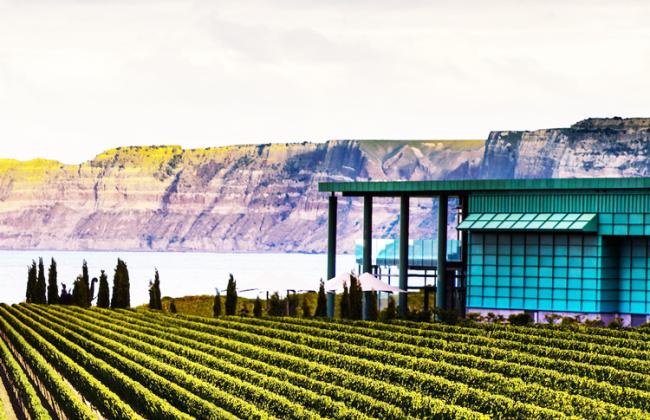 6. You can step through the cinema screen and find yourself in the real Middle Earth.
The Hobbit and Lord of the Rings were filmed all over New Zealand, but there are two North Island locations you mustn't miss you are a fan. The Hobbiton movie set just outside of Matamata brings the Shire to life in all its glory, with 39 hobbit-holes nestled amongst the beautiful rolling hills.
In addition, you can take a behind-the-scenes tour of Weta Workshop in Wellington where the special effects for the movies were created. As well as seeing props & costumes from the films, you can glimpse the creators working on their latest big-screen projects.
A Hobbit's Journey: The Ultimate New Zealand Lord of the Rings Vacation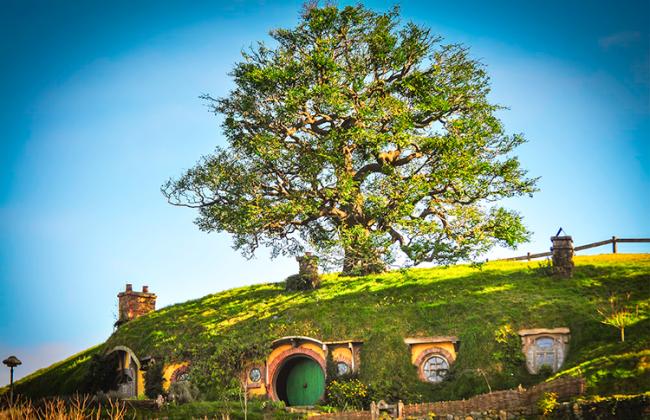 Inspiring North Island Itineraries
 
Here are some North Island itinerary suggestions to kickstart your holiday planning:
Six Reasons To Fall In Love With New Zealand's South Island
1. The South Island's snow-capped mountain ranges will take your breath away.
The Southern Alps mountains form a 500-kilometre spine down the centre of the South Island, from Nelson Lakes National Park down to Milford Sound in Fiordland. Visit Queenstown, Wanaka and Mt Cook National Park for seriously spectacular alpine views (and plenty of powder to play in during winter).
Our highest peak, Mt Cook, is where Sir Edmund Hilary trained to conquer Mt Everest. The nearby Tasman Glacier is New Zealand's largest: treat yourself to a glacier helicopter tour and you'll land in the middle of this unique, icy wonderland.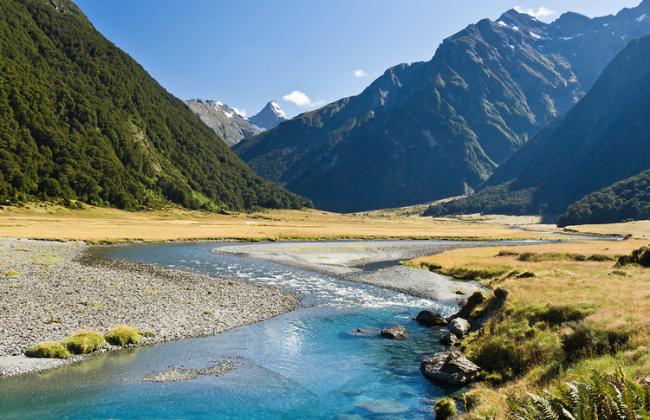 2. Pure New Zealand wilderness is right on your doorstep in the South Island.
The South Island is bigger than the North Island, but with only a third of the population. You're never far from uncrowded hiking trails and remote backcountry adventures.
Many of the best multi-day New Zealand Great Walks are in the South Island - the Routeburn Track, the Milford Track and the Abel Tasman Coast Track are all distinctly unique and stunning in their own way. You can explore these tracks independently, staying in the trampers' huts en route, or with arranged accommodation and a knowledgeable guide if you prefer.
There are endless day-walk options in our Regional and National Parks too. Whether you fancy a coastal cliff walk or a ramble through prehistoric rainforests, the South Island more than delivers.
Discover the best day hikes in the South Island on our blog and learn more about the South Island's National Parks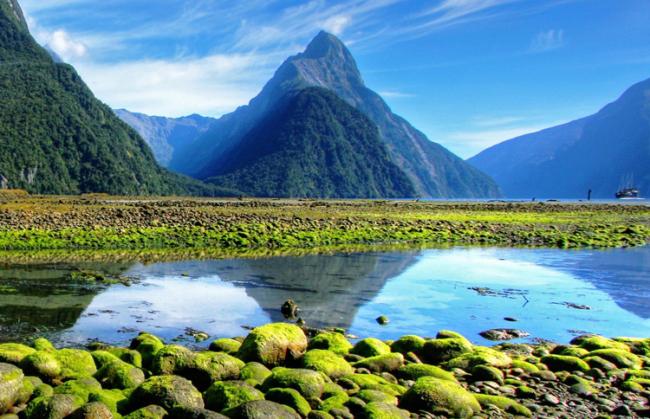 3. For extreme adventure sports, the South Island can't be beat.
Queenstown is the "Adventure Capital of the World," with an endless menu of adrenalin activities on offer. If skydiving, bungy jumping, paragliding, white water rafting or jet boating are on your bucket list you'll cross them all off within a few short days!
Mountain bikers can head to Nelson and the West Coast for world-renowned trails like the Heaphy Track and the Old Ghost Road. Test your downhill skills on hand-built technical tracks at the Christchurch and Queenstown Bike Parks.
Related: Why rafting in New Zealand is the ultimate Kiwi adventure
4. If you're coming to New Zealand to ski, the South Island is for you.
With four epic mountains in the Queenstown region alone, the town is a happening winter destination with legendary après-ski ambience. The Remarkables, Cardrona, Coronet Peak and Treble Cone offer a wealth of options, and you can end each day by a roaring fire in one of Queenstown or Wanaka's cosy pubs.
Further afield in the Canterbury region, there's even more choice to be had within an hour or two of Christchurch. From family friendly beginner runs to pristine backcountry powder, the South Island has something for everyone.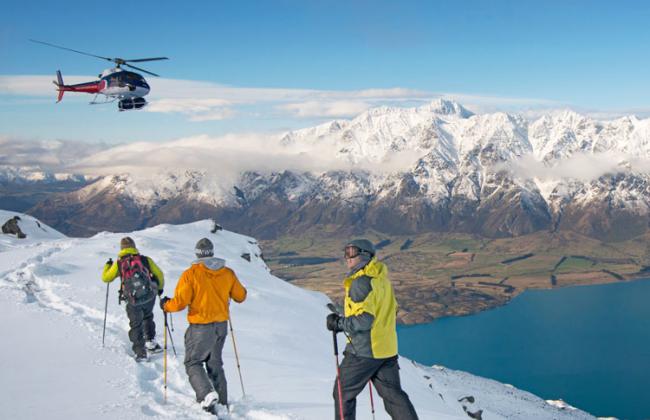 5. Sail the South Island's dramatic Fiords and Sounds and you're in another world.
Fiords are carved when giant glaciers retreat, and the sea fills up the remaining valleys. Sounds are formed when the sea level rises (or the when the land sinks) and seawater floods the space left behind. The effect is spectacular, and the South Island has some seriously impressive fiords and sounds to explore.
At the top of the South Island, the sunken valleys of the Marlborough Sounds are pretty as a picture, with beautiful hidden bays and inlets surrounded by steep forested hills. Further south, the towering cliffs and thundering waterfalls of Milford Sound must be seen to be believed.
Both regions can be explored by way of a nature cruise, kayaking, scenic flights or even an overnight cruise.
6. If you're coming to New Zealand for lakeside tranquility, the South Island is for you.
The South Island claims eight of then ten biggest lakes in New Zealand, all of them stunning.
Lake Tekapo and Lake Pukaki get their remarkable turquoise hue from tiny particles of glacial rock suspended in the water. Visit in November when the pink and purple lupin flowers bloom for a gorgeous explosion of colour.
Take an old-fashioned steamship cruise on Queenstown's Lake Wakatipu or laze at Lake Wanaka with your fishing rod, and don't be surprised to feel your everyday worries dissolve away in the cool, rippling waters.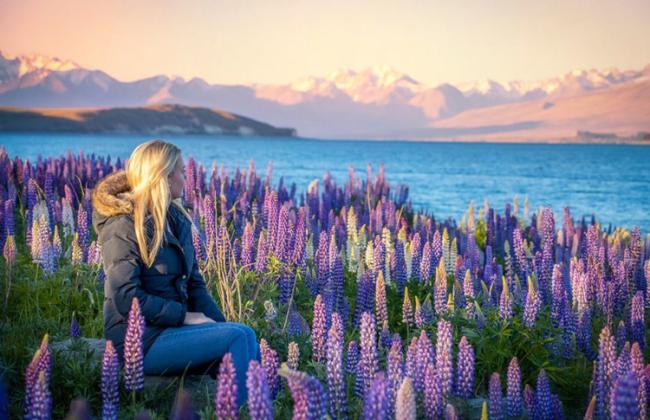 Bright Ideas for South Island Self-Drive Itineraries
 
Here are some South Island itinerary suggestions to kickstart your holiday planning:
For more South Island holiday ideas check out our full library of New Zealand South Island Itineraries
 
Still Feeling Stuck? Talk to our Local New Zealand Travel Experts
 
Since 2001 we've been helping visitors plan their dream New Zealand holiday. Whether you're planning a North Island fly fishing tour, a South Island wilderness honeymoon, a New Zealand family adventure or a luxury Queenstown golfing escape, we aim to make visiting our beautiful land effortless.
Let our expert holiday planners put together a self-drive itinerary for you, no obligation FREE of charge, or get some friendly advice on what small group tour would suit - Just follow the link and answer a few brief questions.