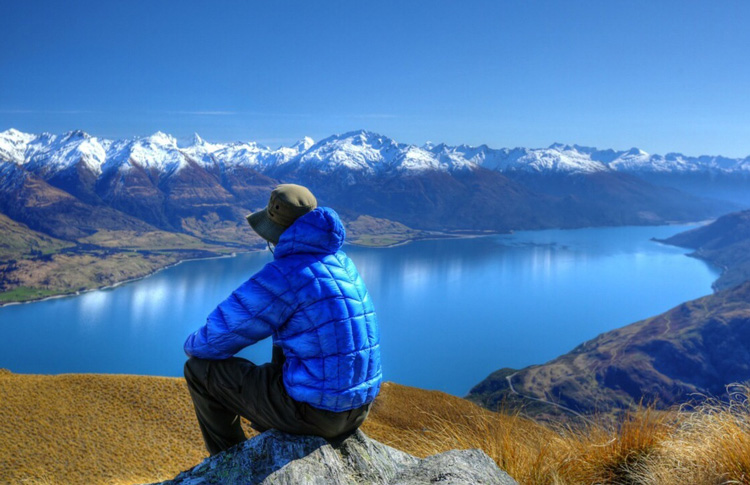 Wanaka is nestled lakeside, surrounded by huge mountain ranges and protected nature reserves, it is like Queenstown's charming little sister – a lovely little mix of small town warmth and a slow, relaxed pace in one of the most beautiful settings in New Zealand. If you love nature, adventure, relaxing, wine, or all of the above, you will find countless things to do in Wanaka, New Zealand. In winter, world-class ski resorts attract snow bunnies from all over; but, Wanaka is not just a skier's dreamland, all year round you can hike, kayak, fish, mountain bike, tour vineyards or simply soak up that view with a glass of wine, lakeside!  
How to get to Wanaka: Nestled in the lower half of the South Island, from Christchurch international airport it's about a five-hour drive to Wanaka… but that's if you are driving nonstop. To be honest this five hour drive could quickly escalate to a few days because you will be passing through some through some pretty special South Island towns and scenery, including Lake Tekapo, Mount Cook National Park, Lindis Valley, Twizel and even the 'garden city' - Christchurch itself. Moral of the story: take your time to experience all the magic along this drive. If you fly into Queenstown, the drive to Wanaka is only about one hour 10 minutes; but, again, there is plenty of magic to see along your way so always plan more time in your itinerary when you're driving in this part of the country.
What to do in Wanaka: Don't let the small town vibes fool you; Wanaka is absolutely brimming with fun things to do all year round. On the lake you can paddleboard, kayak, take a jet boat tour, cruise out to Mou Waho Island and catch some delicious New Zealand trout for dinner. In winter, the area is humming with skiers and snowboarders keen to shred some powder at one of the many top-notch slopes near Wanaka. If you're after something a little more relaxing, at Rippon winery you can sample Pinot Noir, Riesling, Gamay, Gewurztraminer, Sauvignon Blanc and Osteine from some of New Zealand's oldest vines, whilst enjoying the picture perfect view out to Lake Wanaka and the majestic mountains and forests beyond.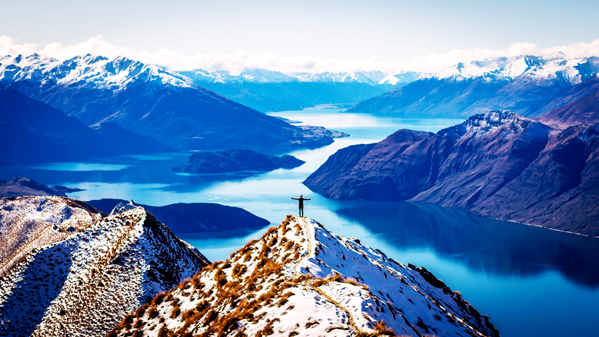 Places to visit from Wanaka Mount Aspiring National Park Wanaka is the 'gateway' to this natural wonderland, only an hour's drive away. Named after one of New Zealand's tallest mountains, Mount Aspiring, Mount Aspiring National Park is a hikers and nature lover's paradise, with sweeping river valleys, awesome glaciers, never-ending snowy ranges, rainforests jam-packed with native birds and rugged rocky outcrops. To experience the vast conserved wilderness, there are lots of walks like the shorter Blue Pools Walk or Haast Past Summit, as well as the multi-day New Zealand Great Walk, the Routeburn Track.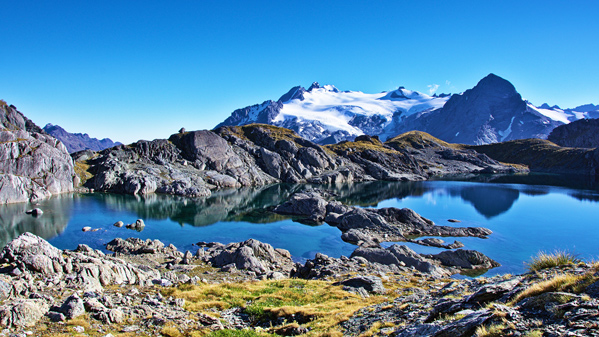 Arrowtown: A peaceful 50-minute drive from Wanaka leads you to the leafy colonial gold mining town of Arrowtown. Lined in gorgeous cottages and established trees, Arrowtown is the result of the great Otago gold rush in the mid to late 1800s. Long gone is the gold but the history and the charm stays on – you can pan for gold in the glittering Arrow River, wander the unique Chinese settlement on the edge of the river and visit the Lakes District Museum to learn of the Maori history and pioneering past of the area.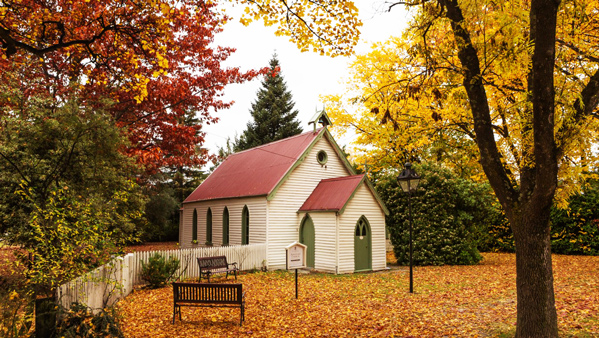 Frans Joseph and Fox Glaciers:   Forming high in the Southern Alps, these unique frozen rivers flow almost to sealevel. A three and a half hour drive and an easy walk is all that stands between you and the fastest moving and most easily accessible glaciers in the world. You can even take a plane or helicopter tour to stand atop the glaciers and truly be humbled by the absolute immensity of Mother Nature.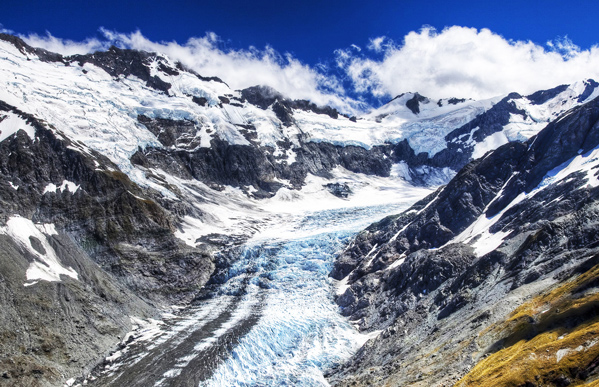 How amazing does Wanaka sound? And the roads to and from the charming town are just as amazing – that is why we think driving around New Zealand is the absolute best! Give us a call for no obligation chat; we would love to help you plan your New Zealand self-drive journey that includes Wanaka and all its glorious surroundings.