13 good reasons to travel to New Zealand with us...
1. A first-class travel planning service!
We are the highest rated Online Travel Agency for travel to New Zealand and the South Pacific. From the moment you enquire with us, you will have a personal Travel Designer looking after you right from those initial planning stages all the way through to the end of your trip. Our Travel Designers are supported by a fantastic Guest Services team who help ensure everything runs supremely smoothly for you.

How To Book The Adventure Of A Lifetime
 
2. We save you precious time

Don't waste time researching endless itinerary, accommodation and activity options online - we do the hard work for you. As proud kiwis you can trust our recommendations and our personally vetted supplier network - we only suggest products and experiences which have thoroughly impressed us.

Once again thank you so much for everything! I especially appreciated all the bookings as it is so often my job and so time-consuming!!
Peggy & Onno Jalink, Japan - Read full review on Facebook
3. We design your holiday - your way

We know that nothing beats the freedom of independent travel, and you needn't be nervous about handing the holiday planning reins over to us. You can be as involved in the planning stages as much as you little as you like.

As a seventy-year-old couple we had always planned our own trips. Our experience with you at First Flight Travel was exceptional.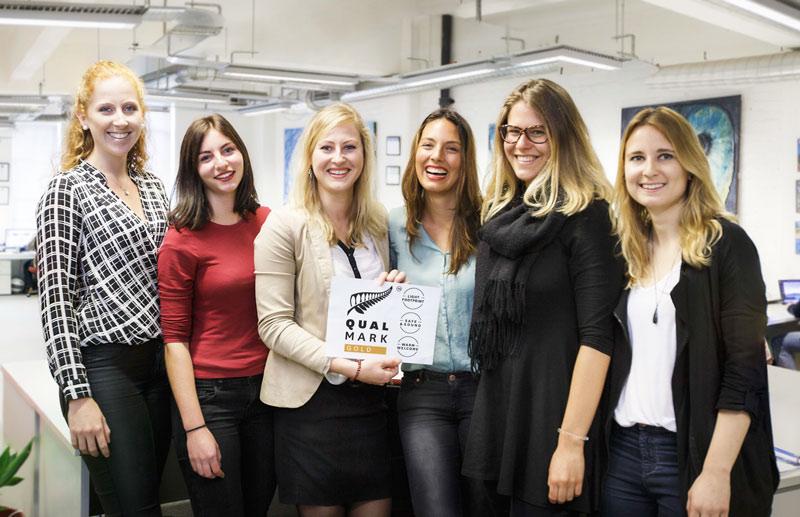 4. 24/7 Support on the road

During your holiday we take a back seat and let you enjoy your independence... except when you need us the most. Knowing there is always a Travel Specialist from your team available after-hours gives you invaluable peace of mind during your stay.

Jo (...) was immediately available when we ran into a snag with a cancelled flight, arranging other transportation to get us back on our itinerary. It was comforting to all of us to have her support!
Letha Davis, USA - Read Full Review on Facebook
5. Tailor-made Itinerary Planning

We know this country incredibly well and will build a custom itinerary to suit you. We shape your bucket list into a logistically approachable and sane journey, no matter how much ground you're looking to cover!

Take a look at a selection of sample itineraries here...
6. New Zealand knowledge from New Zealand locals
As a New Zealand based company, our local knowledge is second to none. From hidden beaches you may never have stumbled across on your own to the best fish and chips in the South Island, we'll suggest new experiences around every corner.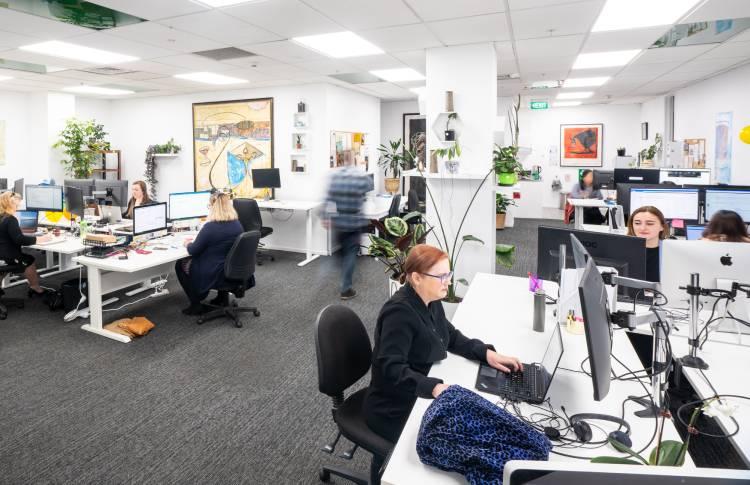 7. Travel Specialists
Our first-class local knowledge is down to our first-class New Zealand Travel Specialists, who will make your trip easier than you ever dreamed it could be. Patient, responsive and helpful, your personal Travel Specialist will help you accomplish all of your trip-planning goals and work with you to craft an itinerary that ticks all your boxes, plus a few more boxes you hadn't thought of.
Dawn's expertise in knowing the best accommodations and events far surpassed what I could have learned in trying to plan our five-week drive through New Zealand. Thank you Dawn- you were amazing!
Connie & Alden Meyer, USA - Read full review on Facebook
8. Top technology = speedy service
As well as their local expertise, Our Travel Specialists have access to over 20,000 handpicked New Zealand products at their fingertips thanks to our powerful Enigma system. We are the only New Zealand travel agency with Enigma. Our team can speedily source comfortable transport, unforgettable activities and excellent accommodation tailored to your requirements. This is fuss-free holiday planning at its finest.
We only contacted [Christine] 2 weeks prior our trip but she was able to quickly come up with an Itinerary and was very patient with our questions and requested adjustments with our itinerary given the very short timing.
Marco & Nikki Collantes, Philippines - Read Full Review
9. Your own brochure-quality itinerary

The materials we provide regarding the itinerary, driving times, and scheduling make your trip easy to navigate. Just follow the instructions, set the GPS, and off you go. Your personalised welcome pack features meticulously planned out drive times, activity information, booking confirmations, contact numbers and accommodation descriptions.
10. Qualmark Gold Award for Excellence
We're fiercely proud to have achieved the coveted Qualmark Gold rating: this valued NZ award is only given to the best sustainable tourism businesses delivering exceptional customer experiences.
Our Qualmark Gold Award... and what it means for YOU

11. Our Best Price Guarantee
We are confident our pricing gives outstanding value, so if you find a lower price published on another legitimate site we will refund the difference - better still we will beat it!
Learn more about our Best Price Guarantee
12. Booking is easy
Our self-drive booking process is easy as pie: - Tell us what you want to do and see (or choose from dozens of our sample itineraries online) - Within 24 hours, our Travel Specialists begin working with you to design your perfect New Zealand vacation - When you're 100% happy, we take a deposit and book your trip.

Looking for a New Zealand Group Tour? Our Group Tour Live Availability Tool offers instant access to all tours leaving on your chosen start date - and it tells you if those tours are full or close to selling out. This means you can book with confidence.
13. We cover Australia, Fiji and the Pacific Islands too!

Travelling to Australia and the Pacific Islands as well as New Zealand? Great news - we can look after your travel arrangements here too. Why deal with three different travel agencies when you can have one personal Travel Specialist looking after you from start to finish?

See our combined Australia/New Zealand Fly-Drive Itineraries

How to enhance your New Zealand Holiday with a Pacific Island stopover

Try us - we know you'll be blown away by the quality of our service. But don't take our word for it - See what our clients say about us.

Receive your free, no-obligation, personalised itinerary - just answer a few brief questions here and we'll be in touch within a day.