A group of intrepid New Zealanders are journeying across the Pacific Ocean to Easter Island in traditional Waka (double-hulled canoe) reliving Maori History.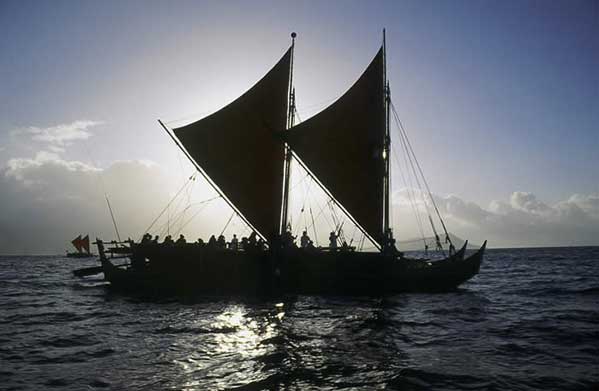 A group of intrepid New Zealanders are undertaking an amazing and some say perilous journey across the Pacific Ocean to Easter Island. They are sailing in a traditional waka hourua (double-hulled sailing canoes) without GPS or modern navigational tools, in a bid to retrace and revitalise the steps of their ancestors in Maori history; the crew are using only the stars and moon with ocean currents to guide them. Traditional methods of navigation waned soon after European settlement in the Pacific. Canoes were replaced with ships, the decline was so dramatic that theorists about canoe voyaging began to deny that planned Pacific journeys were even possible. With no cabins, nor mod-cons, this quest to find a small island in such an expansive ocean is nothing short of ... well mad! - May the wind be with you!
This voyage is expected to take up to 10 weeks each way, with stop-overs planned enroute at Raivavae and Mangareva. On the return journey they plan to stop in Tahiti and Raratonga. The crew hopes to travel 100 miles per day on average. This epic journey has been over 20 years in the making and is headed by 80-year-old Hekenukumai 'Hector' Busby a renowned Northland navigator and canoe builder, reknowned for his craft of traditional waka making. Busby built both of the double-hulled sailing canoes taking part in this expedition. He built the first and principal waka, Te Aurere, in the early 1990s after being inspired the arrival of the Hōkūle'a, a Hawaiian canoe that voyaged to New Zealand in 1985.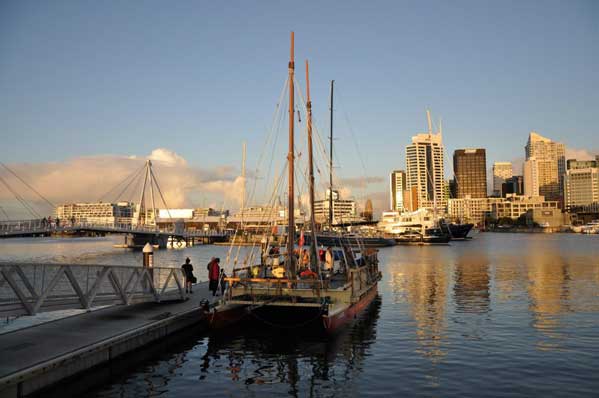 Te Aurere (Below), to date, has sailed over 30,000 nautical miles and has visited Hawaii, French Polynesia, the Cook Islands and New Caledonia. The recently built second waka, Ngahiraka Mai Tawhiti, was built to support vessel Te Aurere.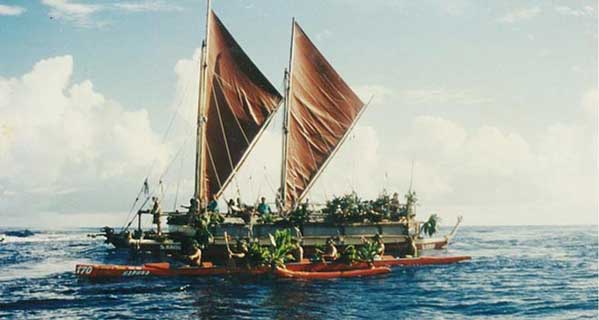 This historically-significant expedition, named Waka Tapu (sacred canoe), is being organised by the New Zealand Maori Arts & Crafts Institute in partnership with Te Taitokerau Tārai Waka.
The New Zealand Maori Arts & Crafts Institute Director, Karl Johnstone, says the voyage aims to close the final corner of the Polynesian Triangle, a triangle defined by Hawaii in the North, New Zealand in the South and Rapanui in the East. "While this voyage will close one chapter of Maori history, it also enables new chapters to be written and old skills to be relearnt"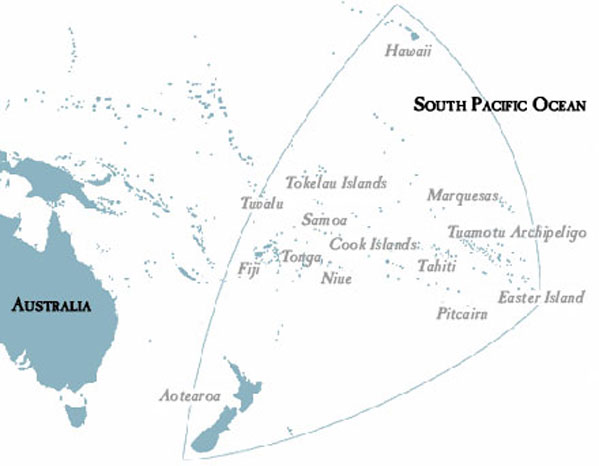 "While some historians believe the ancestors of Maori discovered this country by accident, there's no doubt their voyages to and from New Zealand were deliberate and planned; the Pacific Ocean was a highway, not a barrier as many of us see it today," Johnstone says. "They compiled star maps, traded knowledge, studied the flight path of birds, the migration patterns of whales, and used tidal movements and other environmental indicators to reach their destination safely and accurately and that's what we will emulate."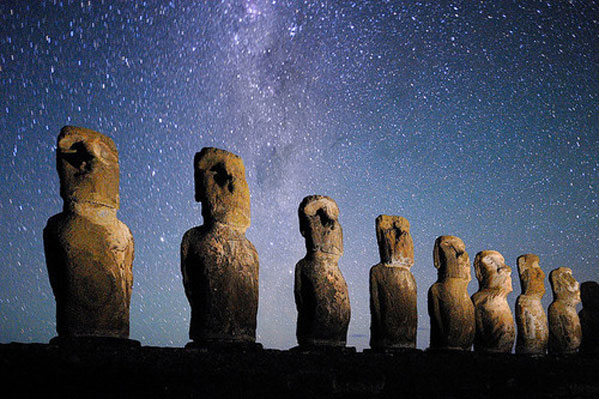 The Waka departed from Auckland Wharf on the 17th of August 2012 and expect to arrive back in New Zealand in April 2013 (following layover to allow cyclone season to pass in either French Polynesia or Cook Islands)
If you are interested in a holiday in one of the South Pacific Islands, why not talk to one of our team that specializes in the region.