NZ Family Adventure with Young Adults
If your teens are happy, then everyone's happy! These guys are often enthusiastic travelers but their interests and schedules aren't often aligned with their younger siblings or parents - right. We have wrestled with the 'sleep in' and mosey to around noon scenario so we have thrown in some inspirational incentives to get them out and about.
3-Days Sailing, Surfing Raglan, Caving Waitomo, Rafting the Kaituna, Geothermal Rotorua, Camping Routeburn Valley, Milford Sound Overnight Cruise.
---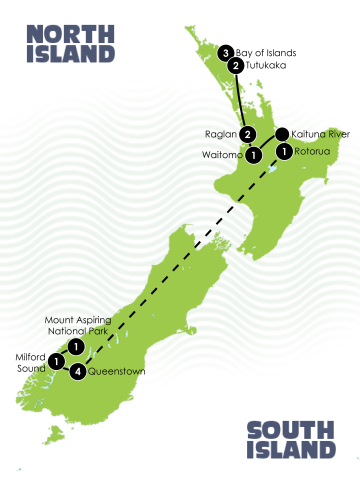 Visited Locations
Inclusions
Highlights