Bay of Islands - Sailing Expedition
Join our friendly crew and experience the Bay of Islands Maritime Park on a 3 day / 2 night coastal exploration aboard the 72ft SV Manawanui. The emphasis of our cruises is appreciating the marine environment and the outdoors taking a relaxed, down-to-earth approach.
Depending on passenger numbers there will be 2-3 crew taking care of you. Your enjoyment is important to us and we make sure that you are looked after well. Our crew are trained nature guides, often with a marine science background.
Kayaking, Island Walking, Beach Swimming, Snorkeling, Fishing, Dolphins, Sailing
---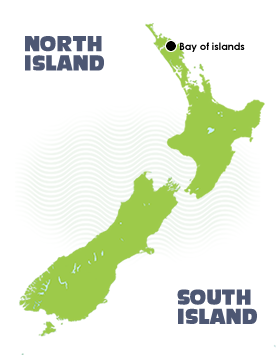 Visited Locations
Inclusions
Inspiring On Board Activities
Kayaks, Snorkels and Fishing Equipment
Highlights
Please Refer to the Day by Day Itinerary