I visited Australia a decade or so ago; a rugby match was on the TV at a local pub. Being one of the few identified Americans in the establishment, it wasn't too surprising that the topic of gridiron (NFL-style American football) eventually came up among my Aussie hosts. Despite my largely failed attempts to convince the crowd that gridiron was every bit as rough as rugby, all I could garner was at best total dismissal, and at worst contempt...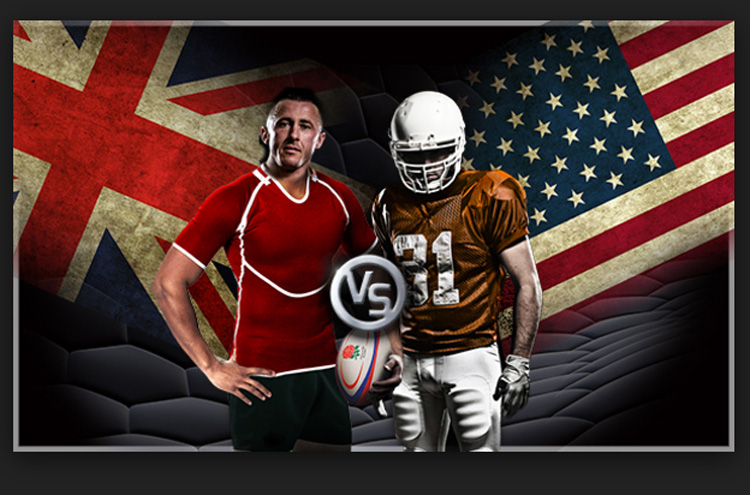 The perception outside the U.S. is that American Football is just bastardized rugby with thick padding designed to avoid the physical harm associated with the Union sport. Interestingly, most Americans hold an inverse perception: that rugby is gridiron without the pads, and as such, rugby is perceived as senselessly violent.
The misconceptions between rugby and gridiron are rooted in the belief that gridiron and rugby vs gridiron. Rugby are similar sports. The truth, however, is far from this, as anyone who's ever played both sports can attest. In rugby, the only collision (i.e., running at speed for the purpose of forcing a player to the ground) is when one has the ball. The other 29 lads on the pitch are there for support. In American football, 21 of the 22 players had better be colliding with someone on every down – at full speed. In gridiron, there is collision while blocking. In rugby, the equivalent is called "obstruction" and is illegal, thus there are far more opportunities – requirements – for player collision in American football.