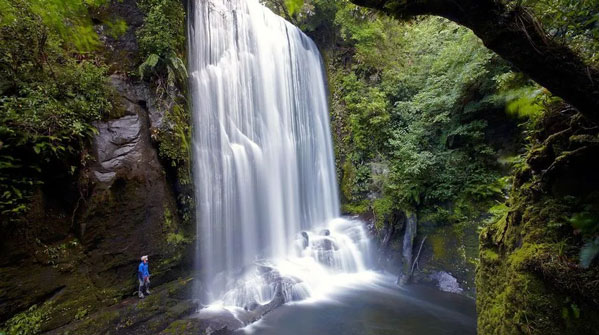 With over 18,000 square miles of diverse natural wonderland protected in our national parks, New Zealand's best-­kept secrets are well taken care of for all to enjoy. Wondering which ones to visit on your New Zealand self drive vacation? Here's an overview of each of New Zealand National Parks – North Island to help you decide which ones appeal the most.
 Te Urewera National Park: Spirituality encompasses Te Urewera National Park, protecting the prosperous past of the Maori tribe Tuhoe (Children of the Mist) and the stunning surroundings of New Zealand's largest area of native bush. Beautiful, star-­shaped Lake Waikaremoana takes centre-­stage here, fanning out like a star and surrounded by lush rainforest. To see Te Urewera National Park in all its glory, explore on foot -­ there's a dazzling array of nature walks ranging from a leisurely 20 minute stroll to the charming Aniwaniwa Falls to the rewarding 3-­day journey around Lake Waikaremoana, one of New Zealand's nine 'Great Walks'.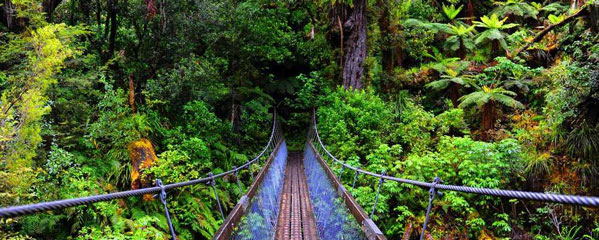 Whanganui National Park: Whanganui National Park bestows a distinctive landscape of winding river gorges, peculiar shaped mudstone cliffs and a lush coat of native forest. Protecting the northern reaches of New Zealand's longest navigable river, the Whanganui River, the best way to explore the park is to brave its emerald waters. A canoe safari follows an unforgettable journey many Maori and European settlers embarked on well before our time. There's even a unique option to stay overnight at Tieke Marae and experience local Maori customs. For adrenalin junkies, a blood-­pumping jet boat ride will take you to the mysterious Bridge to Nowhere, which is all that remains of an abandoned farming community.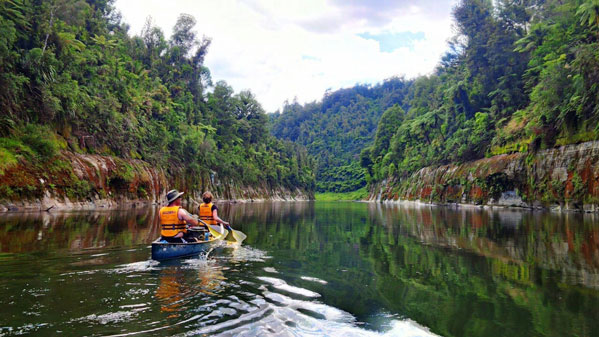 Egmont National Park: As an almost perfect cone-­shape, people flock from all around to see Mount Egmont, the star of Egmont National Park. Also dubbed New Zealand's most climbed mountain, Mount Egmont provides an achievable climb to the summit for less-­experienced mountaineers. The mild coastal climate of the perfect peak presents a dynamic expedition through lush rainforest to stark volcanic hinterland and a never-­ending vista of the Taranaki peninsula. If you are after a more relaxed experience, the Kamahi Walk guides you through a fantasy forest of twisted trees, hanging moss and voluminous ferns.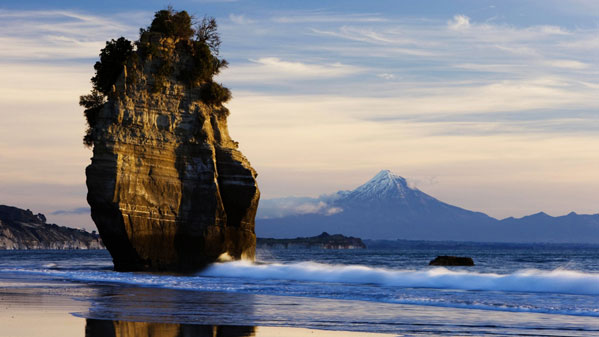 Tongariro National Park: As one of the most raw and contrasting New Zealand national parks, with three active volcanoes, golden tussock valleys and bubbling crater lakes, it is no surprise that Tongariro National Park is the only one to reach dual World Heritage Status. The Tongariro Crossing is one of the most spectacular day walks in the world as well as one of the best ways to get a proper taste of this vast plateau. The crossing leads you through age-­old lava flows, across the slopes of three active volcanoes, Ruapehu, Nguahoe and Tongaririo, and around emerald crater lakes, encompassing breathtaking panoramas at every turn. You can also bike, fish, swim and ski in this dynamic paradise.
With a self-­drive holiday, you're free to explore our national treasures at your leisure, in your own time. Get in touch with First Light Travel – we can help you to incorporate a handful of the best New Zealand national parks into a tailor-­made vacation down under.