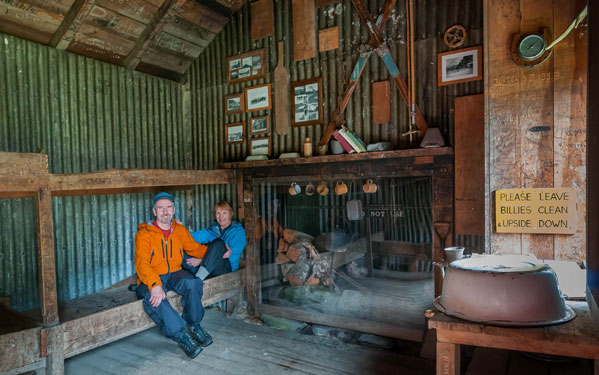 Self-guided Hikes /Freedom Walks /Independent Hiking:  A high standard of track maintenance mixed with a 'Mild Ocean Controlled Climate' during the summer months (December to March) make independent hiking in New Zealand both popular and cost effective. However it doesn't come without risks and those thinking of doing it alone need to be mindful of the pitfalls especially if considering one of New Zealand's remote multi-day hikes.....  
Wilderness
New Zealand is an island of immense and diverse landscape's boasting over 15,000 km2 (9320 sq mi) of blissfully uncrowded coastline and 30,000 km2 (18,641 sq mi ) of National parks. The Department of Conservation administers a whopping 30 percent of the nation's total land area that is protected for scenic, historic and cultural reasons or set aside for recreational purposes. That's more than 80,000 km2 (50,000 sq mi) – That's a lot a lot of space to get lost in, and every year many people do! To make things safer and easier, there has been a series of independent hiking and walking packages developed that offer the freedom of unguided hiking, but with all of the logistics taken care of, giving an added 'Peace of Mind' - if you do get geographically embarrassed (Lost) = someone's there looking out for you.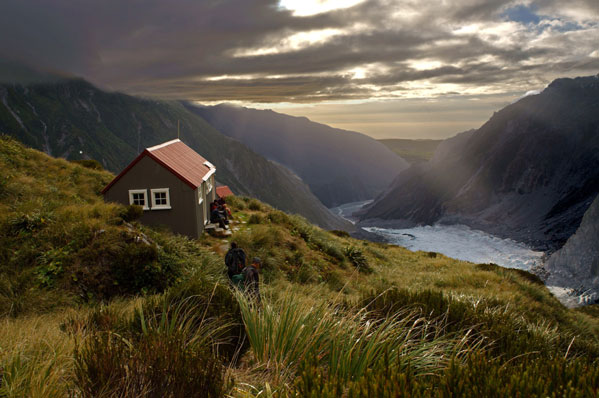 Types of Independent Hiking in New Zealand
Independent hiking falls into two distinct categories, there are the 'Privately Owned' tracks or the 'Department of Conservation' (public land) tracks ... think chalk and cheese.
The Private Walking Track
There are a number of private walking tracks throughout New Zealand; they are usually located on coastal or high-country farmland, in areas of significant beauty. A few public/private track partnerships have been developed with DOC that has allowed the building of superior private accommodation that is now available to walkers wanting a more comfortable experience in the National Parks and especially on the so called 'Great Walks' - these are generally only available as guided walks.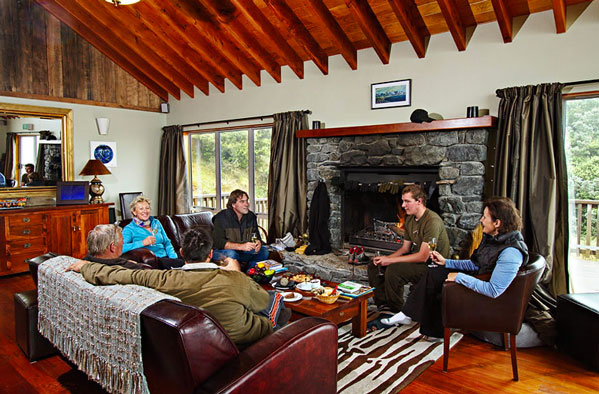 New Zealand's privately owned walking tracks allow for a more comfortable walking experience. The main advantage being the limited number of people - there are no crowds. Standards of accommodation vary from farm-stays, local bed & breakfasts to luxury lodges - so no huts or tents. Cooked meals including pre-packed walking lunch's and hot showers are the norm, with some providing a luggage transfer service delivering the bulk of your gear ahead of you to your next port of call while you walk (or skip as the case may be). However even with these comforts most of the tracks still offer real challenges.
Department of Conservation (DOC) Walks on Public Land
The DOC model is the most economical way to walk in New Zealand, as any Boy Scout or Kiwi Tramper will attest - but it does have drawbacks. Carrying all your cooking and sleeping equipment, including food f on your back is one of the biggies, but no hot showers and having to cook all your own meals is also a deal breaker. On some of the popular tracks, huts are run on a 'first in first served' basis – You can possibly miss out on a bed.
Accommodation, Transport and Safety (DOC Tracks) 
Many of New Zealand's tracks are linear (You don't start and finish in the same spot) and often require hikers to get to a starting point many hours drive away from the tracks end that are often located in very remote areas. First Light Travel has prepackaged a selection of the more popular DOC walks with accommodation (tents and huts) with transport to-and-from the tracks start and finish – if you don't turn up to tracks end at the scheduled time, we inform the correct authorities with all the correct details, quickly.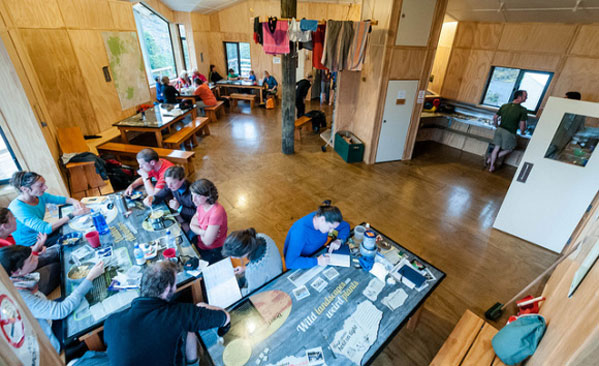 Outdoors Equipment and Food
 The price of excess baggage has increased dramatically, so to help alleviate that burden we have collaborated with a leading retailer and have access to a full arsenal of outdoors equipment available for hire, so if you require walking poles, a camp cooker, tent, a sleeping bags and even wet weather gear – there is no reason to bring it halfway across the world, we can even organize your food supplies if required.
Availability
 Although DOC huts and tracks are open all year, it is the New Zealand summer months, December  to February and school holidays, that can make it difficult to find availability. The most popular tracks and especially the 'Great Walks' like the Milford, Routeburn, Heaphy and Abel Tasman Coastal Track are in high demand, so we suggest to avoid disappointment it is essential to book well in advance.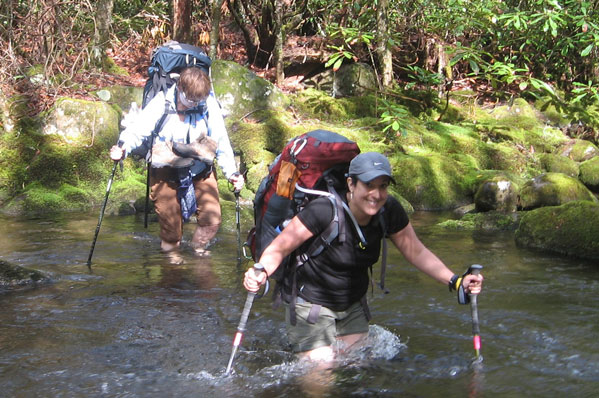 New Zealand Weather
As with many islands in the world, the influence of the ocean curtails any extremes in temperature, so New Zealand enjoys a relatively mild climate - especially in the summer months, BUT we do have variable weather conditions, especially in alpine areas that can change rapidly. Even in the peak of Summer, you should always travel prepared for cold wet weather if you plan to walk in our National Parks as we say "Prepare to Experience Four Seasons in One Day"
But regardless, preparation is key to a safe and comfortable outdoor adventure – and that's where our experience can help you.