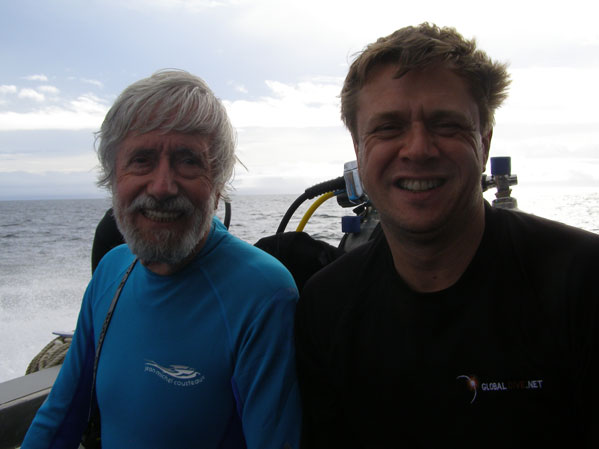 Sometimes you just get lucky and today was one of those days. We were staying at the beautiful Jean-Michel Cousteau Fiji Islands Resort and guess who should pitch up for the dive but the man himself Jean-Michel Cousteau. Considering he only gets to the resort one week per year, our timing couldn't have been better. One of the best dives I've had in Fiji!
For those younger readers, Jean-Michel is the son of the famous French explorer, conservationist and filmmaker Jacques Cousteau. Jacques captured the world's imagination with his TV series  "The Undersea World of Jacques Cousteau" airing between 1966 and 1976. It is fair to say this man alone inspired a generation to don diving gear and explore the ocean – including myself and brother Grant (Who now runs a team of deep sea salvage divers)
Like a chip of the block, Jean-Michel is passionate about the underwater world and since first being "thrown overboard" by his father at the tender age of seven with the newly invented SCUBA gear (Invented by Jacques) on his back, Jean-Michel has been exploring the ocean depths ever since. So passionate he founded and is president of the Ocean Futures Society and carries on his fathers pioneering work to honor his heritage. He has produced over 80 films, receiving Emmy awards, the Peabody Award, the 7 d'Or, and the Cable.
Anyway there we were at L'Aventure the flagship dive operation at his resort in Fiji and only six of us going out for the dive. Its was blistering hot, plying our-selves in suntan lotion, drinking plenty of water - keeping our selves hydrated as we skipped along the still waters of Savusavu Bay heading for Shark Alley, reputedly one of the world's most enviable dive sites.  We were not disappointed and on entry we were presented with the most brilliant display of coral and a large variety of fish.  Indeed we had arrived at the Namena Marine Reserve.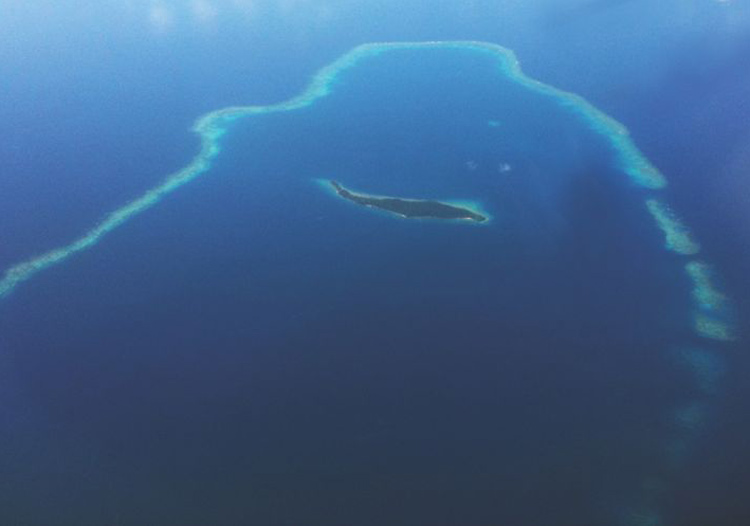 And then, what a thrill, slow and graceful, a large grey nurse shark gliding in the distance. Cousteau beckoned and we followed, down, not too deep, perhaps 24 meters. Not close enough to hassle her, but certainly close enough for me to feel uncomfortable. But then again, I shouldn't have been worried as I had a wiry 70-year-old Frenchman in front of me – that would take a bit of chewing.
I've estimated the shark was somewhere between 3 to 3.5 meters long… You must forgive me here, but due to the combination of wearing a dive mask (PADI Text Book -  objects underwater will appear 33% bigger (34% bigger in salt water) and 25% closer than they actually are.), an unreliable memory (I was 43) and letting nothing stop a good story - let's settle for 3 meters.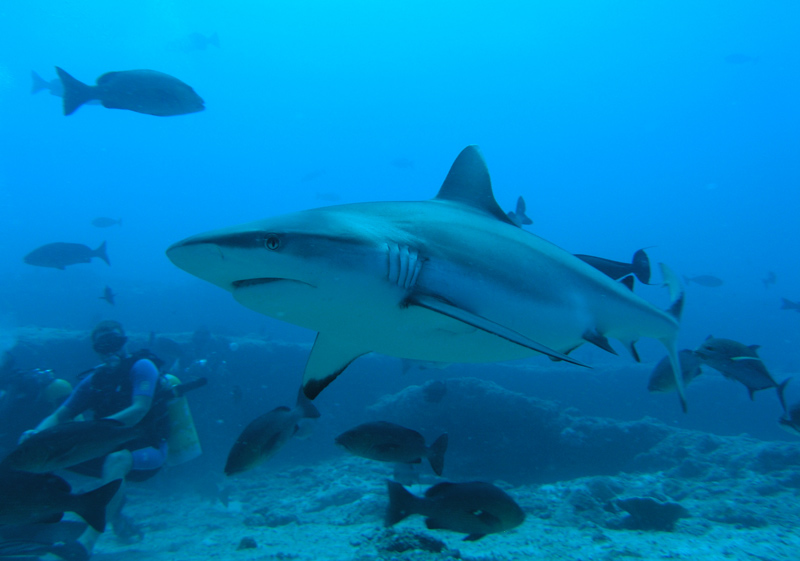 The shark was actually quite magnificent it had all the characteristics of my definition of a man-eater, large size and sharp, protruding teeth that point outward from their jaws and as the beggars don't have eyelids so they seem to be always looking at you.
I have since learned that although it might look fearsome, the grey nurse shark is harmless and placid and is not a threat to divers. Unfortunately this shark has the lowest reproductive rate of any shark species, breeding just once every two years and alas despite its protected status it is still illegally hunted for its flesh, fins and oil and if we are not careful may be no more.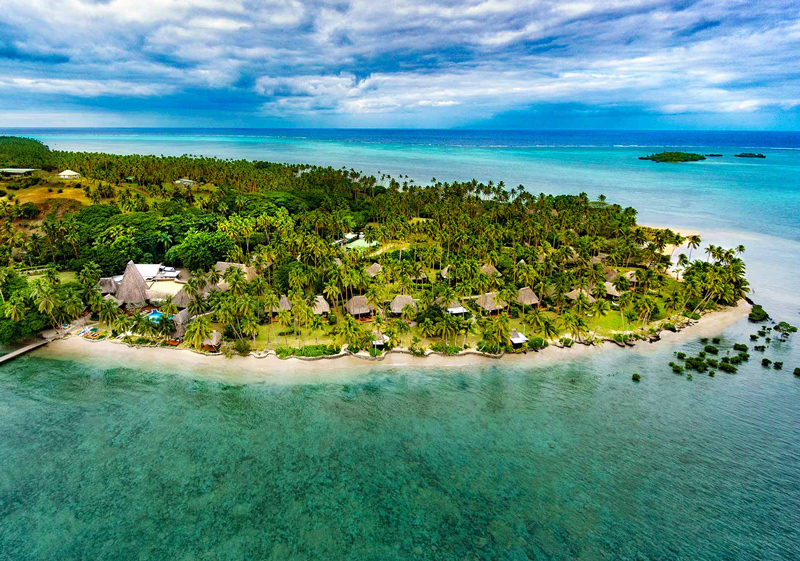 Every aspect of the resort and my diving experience were world class. If you are keen to know more drop us a line for more information.