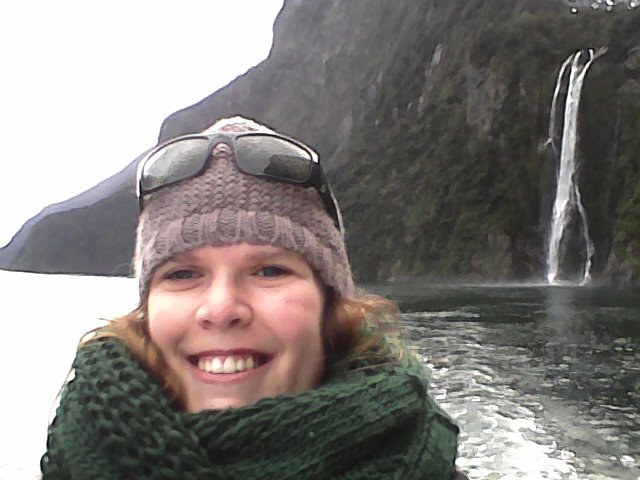 Being a German girl Anne is used to getting out and about during her northern winter months so she was curious to see what the famed winter resort town of Queenstown had to offer in and around the surrounding area's. So to find out have a read of her blog, Winter - What to do in Queenstown?  
Ready to hit the slopes? Take a look at our self drive snow tours and strap on the skiis.
With spring around the corner and me not having seen proper snow in about 2 years, I decided to fly to Queenstown for a couple of days to enjoy some sightseeing and skiing. A smooth 1.5 hour flight from Auckland in the early morning brought me down to sunny Queenstown – action capital of New Zealand and always good for a surprise. On arrival at Queenstown I got welcomed by Mary from Air Milford and a brief transport brought me to their base to check-in for my first adventure: a scenic flight to Milford Sound.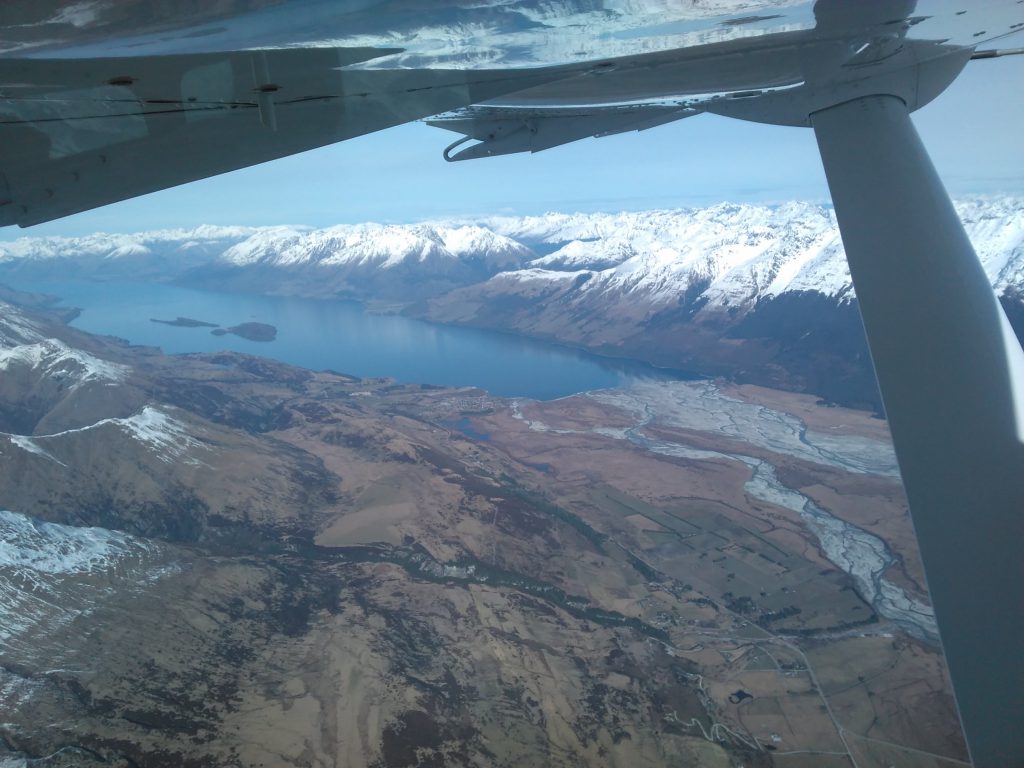 I had a bit of waiting time to spend for the final weather check and spent the time in a nearby café before finally checking in for my half day adventure. Antony, our pilot, gave us a proper briefing about the upcoming flight,  providing us with an overview of what we can expect to see and which route we will take.  After a few safety notes we boarded our comfortable 14 seater Cessna and taxied to the runway. We were only 9 people,so everyone had a window seat and plenty of space in the aircraft.  We took off and for the next 35 minutes I was nearly speechless – everybody who knows me knows that does not happen very often -  the views were stunning.  Seeing the Southern Alps from above is an experience for itself and Antony made us all feeling welcome and absolutely safe aboard. He pointed out a lot of points of interest along the way – starting with the Wakatipu Basin, the Hollyford Valley, the Routeburn Valley and finally we flew along the full length of Milford Sound before landing and boarding our cruise. Much to my surprise the nasty sandflies do not disappear in winter and I got the usual bites – one on the middle of my nose which led to much laughter from my fellow travelers.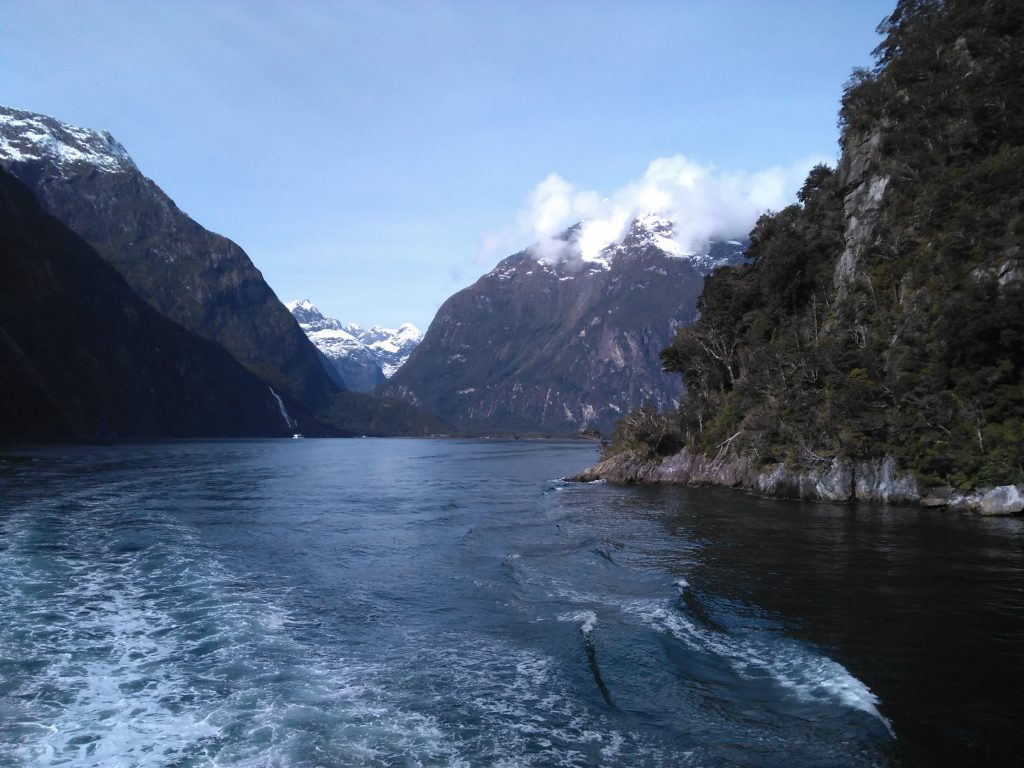 We boarded the "Spirit of Milford", our vessel for the next 2 hours and 15 minutes for an Encounter Nature Cruise. The guide on our boat provided us with an informative commentary and had many stories to tell about the local wildlife – we soon encountered our first species for the day. A few little blue penguins that quickly disappeared when the boat came too close. Milford Sound is famous for it's many waterfalls and sure enough – we got close up with them and a few people got quite wet feet. We cruised along the full length of the Sound (which technically is a Fiord and not a Sound because it was carved out by glaciers a long long while ago) before heading out to the Tasman Sea for a wee while because our guide Jaime had discovered a very rare species the other day and wanted to show us. Right enough we were able to spot them again – the famous Fiordland Crested Penguins. We could see two of them hopping around a pebbled beach and tried to take pictures – unfortunately the combination of a big swell and my somewhat old camera didn't allow me to take a decent picture of these little creatures. On our way back through the Sound we were joined by a pod of dolphins, that enjoyed surfing the bow wave of our vessel and even gave a good show by jumping around.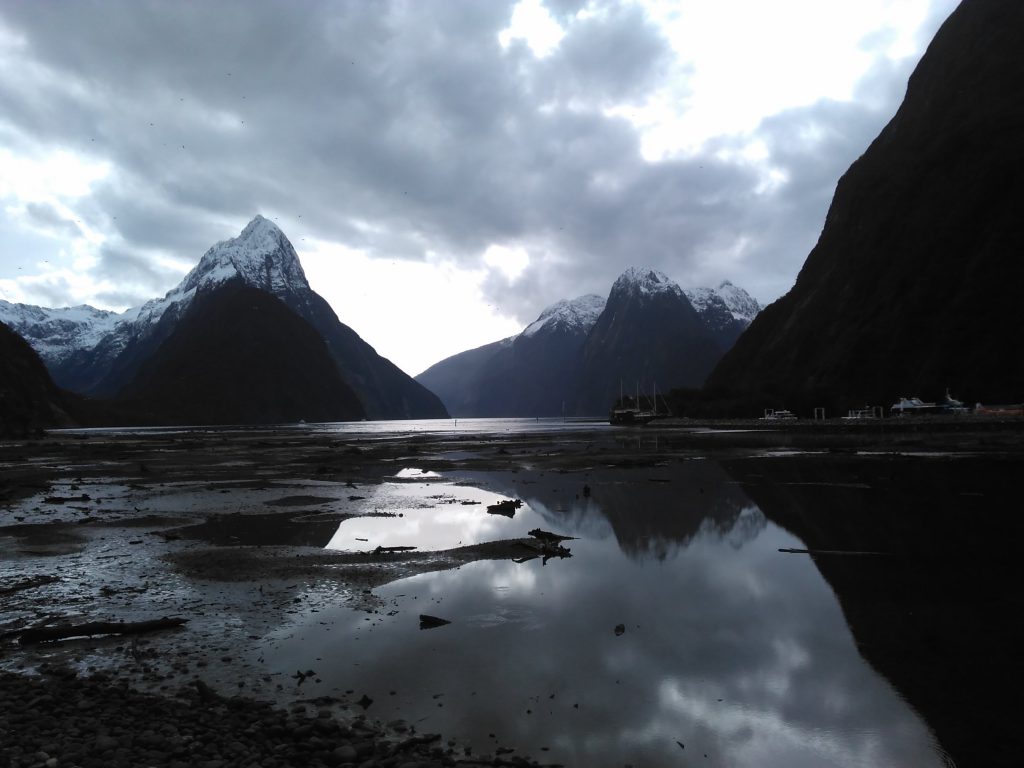 Antony welcomed us back at the Harbour and we made our way back to the airport with a little guided walk and the chance to take a few more pictures of stunning Mitre Peak. The 30 minute flight back to Queenstown went as smoothly as the first flight and I got promoted to be the co-pilot so had an even better view than before – which got even better when we had to run a few extra loops over Lake Wakatipu due to the airport being busy. Upon return to the Air Milford base we left happy and full of impressions and took advantage of our transfer to our accommodation. The day ended for me with picking up all my gear from the ski rental shop and sorting out my plan for the next couple of days. The next morning I had to get up early and catch my bus to Cardrona Skifield for my first ski experience here in New Zealand. I have hit a few of the Austrian skifields before but am far away from calling myself a good skier so decided to start gently with a group lesson to refresh my skills. Upon arrival at the skifield we got sorted into different skill groups and before I could even think about it we were on our way in the lift.  The first lift ride ended with a proper landing in the snow – including laughter and having learnt that ski lifts over here work different than the Austrian ones…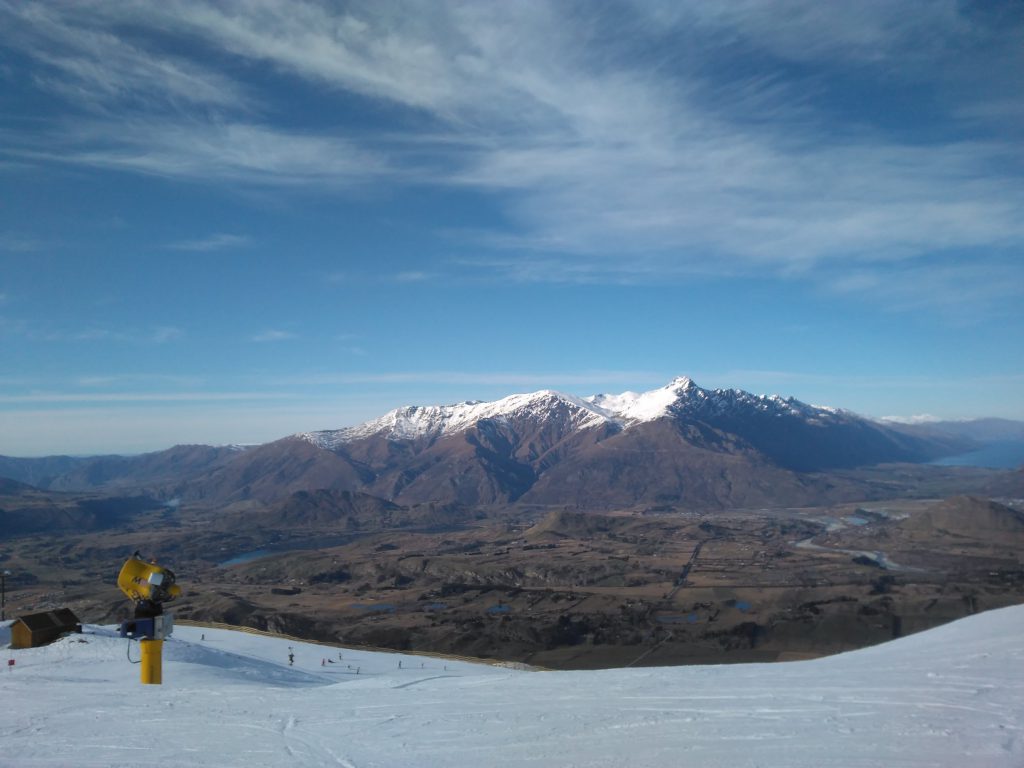 The views from the top were stunning and after a few little exercises we went down the first slope of the day – a very scenic ride aptly named Skyline. We continued our skiing on a few more beginner slopes before enjoying the winter sunshine during our well deserved lunch break. The skifield offers several picnic tables in and outside and it was not a problem to find a seat, even during peak lunch time. The afternoon continued with several more runs down the slopes before heading back to Queenstown.  The narrow and windy road down the mountain was mastered by our bus driver and lots of people took the free car park shuttle service that is on offer. A little bit later than the day before I caught my bus to the next skifield – Coronet Peak. Here again the drive up the mountain was very narrow but fully sealed so our bus driver went up in no time.  The skifield in Coronet Peak greets you with two black slopes – making quite an impression if you are more of a beginner / intermediate skier like me. After a thorough look at the trail map I found the more suitable slopes for me and enjoyed once more a few scenic rides down the hill.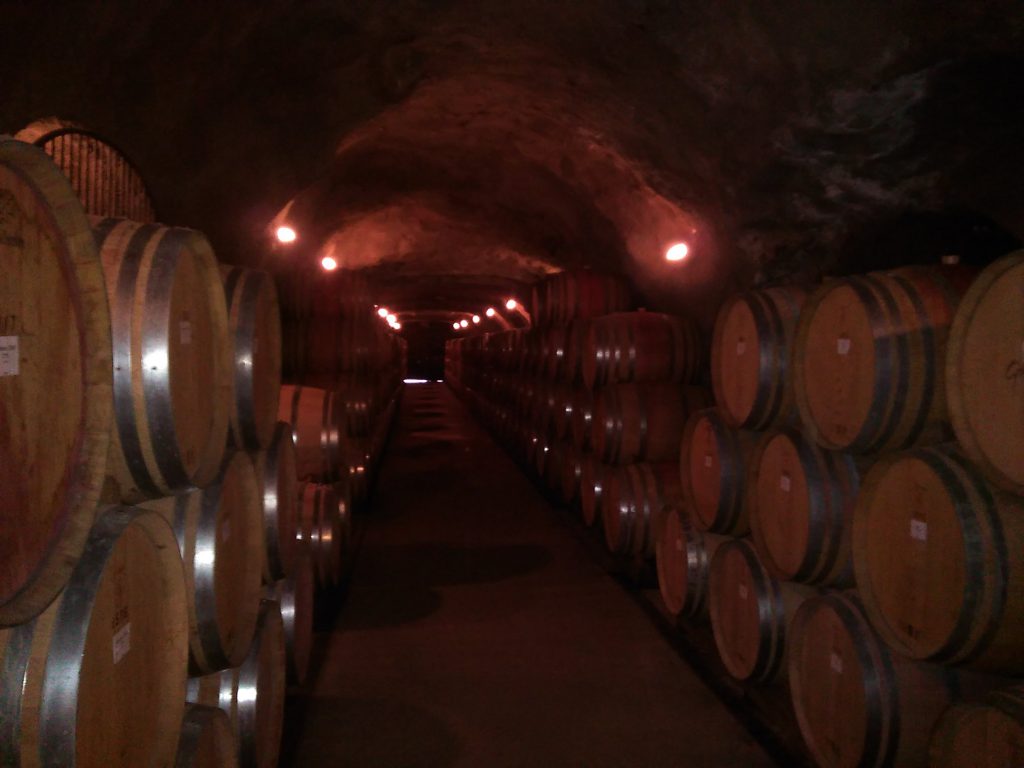 My last day in Queenstown was spent on a wine tour – first stop here the Gibbston Valley Winery, where we enjoyed a guided tour through their cave including a tasting of 4 of their famous Pinots. Of course we did not miss out tasting a few of the artisan local cheeses from the adjoined cheesery. A scenic drive brought us then all the way to Cromwell to Amber Wines, a certified organic winery where we had the chance to taste another few of their famous wines. We took our lunch break at the Wooing Tree Winery – starting of with some European style bread with pesto and hummus and some home smoked salmon before being spoilt with our main – duck confit with ricotta raviolio – yum. Of course everything paired to matching wines.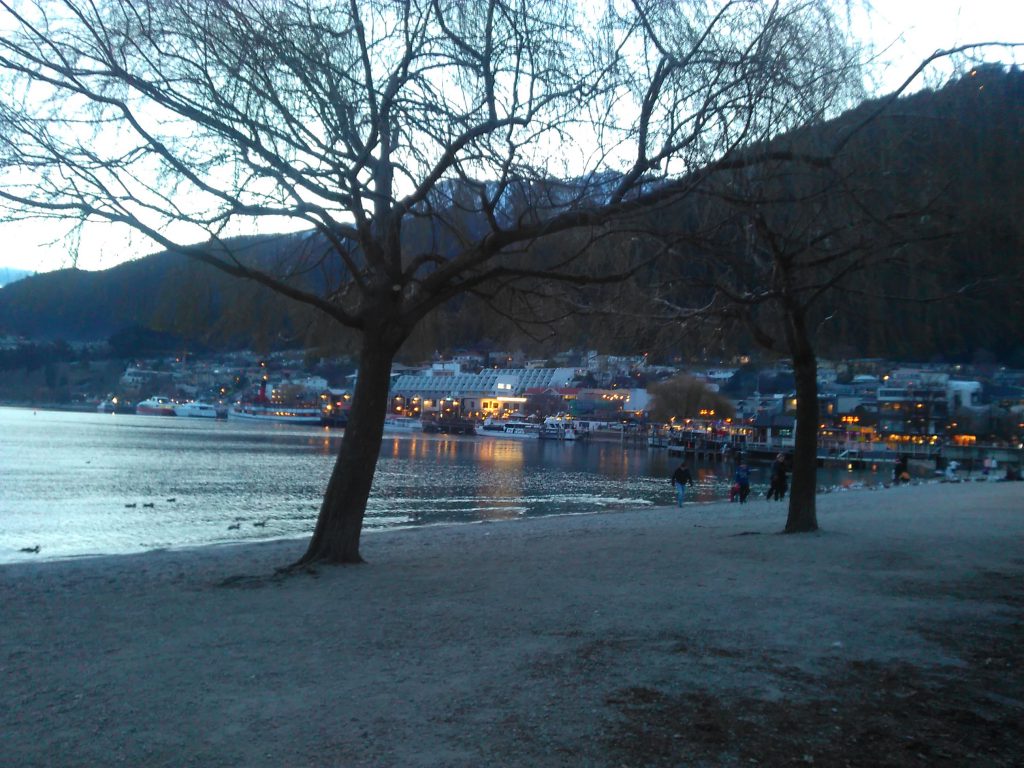 On our way back the final stop was at Akarua (Aka=wine, Rua= two) where we enjoyed some nice afternoon sun before being safely transported back to Queenstown. Unfortunately this also marked the end of my winter trip to Queenstown – but I can say Queenstown is worth a visit year round and offers some nice activities not only for skiers during the winter time.