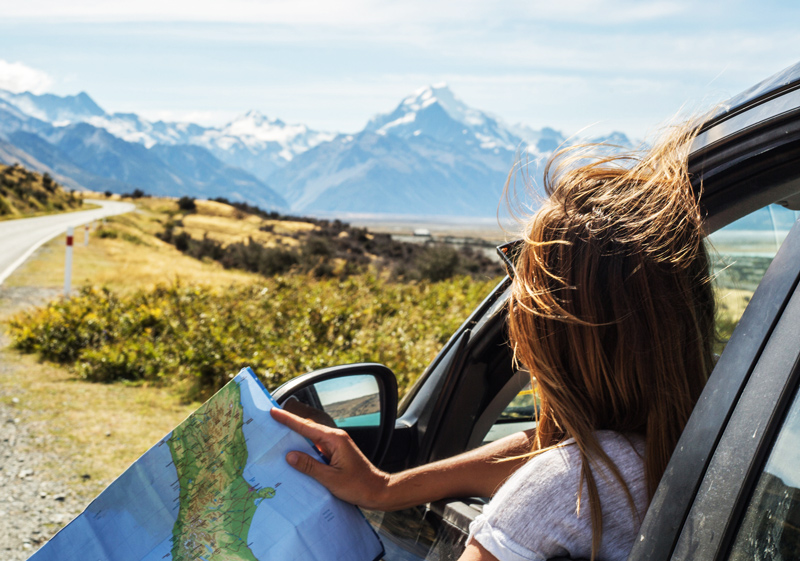 12 Great Reasons to plan your New Zealand Self-Drive Holiday with First Light Travel

Isn't it time you had a holiday that's exactly the way you dreamed it would be? First Light Travel's award-winning team can create a self drive or privately escorted itinerary, tailored just for you - with absolutely no compromise.
Here's how we do it:
 
1) Man & Machine, The Ultimate Combination
By combining our personal service with cutting-edge technology, we will craft the best New Zealand itinerary for you at lightning speed. Meet ENIGMA  our powerful, custom designed itinerary planning system.
We have spent the past decade developing and curating a broad range of unique and exciting experiences with you in mind. After our expert consultants have chatted with you, and discovered all your New Zealand must-haves, our ENIGMA system provides them with over 20,000 handpicked products at their fingertips. The system enables them to craft a perfectly personalised in-depth itinerary to meet your needs and exceed your expectations.
Thanks to ENIGMA, within 24 hours our consultants will deliver the following, straight to your inbox:
-    Brochure quality proposals
-    Instant comprehensive quotes
-    Indepth daily itineraries
Quite simply, we are better equipped than any other local or international agency to design a New Zealand holiday as unique as you are.
 
2) Quality and Quantity
At First Light Travel, our extensive product range covers everything from bread making to caving expeditions, and we only work with the very best suppliers. Whatever your interest, just let us know! It's our mission to ensure you have an absolutely fantastic time while you are travelling with us, so we regularly vet and validate all of our products. You can count on us to get it right.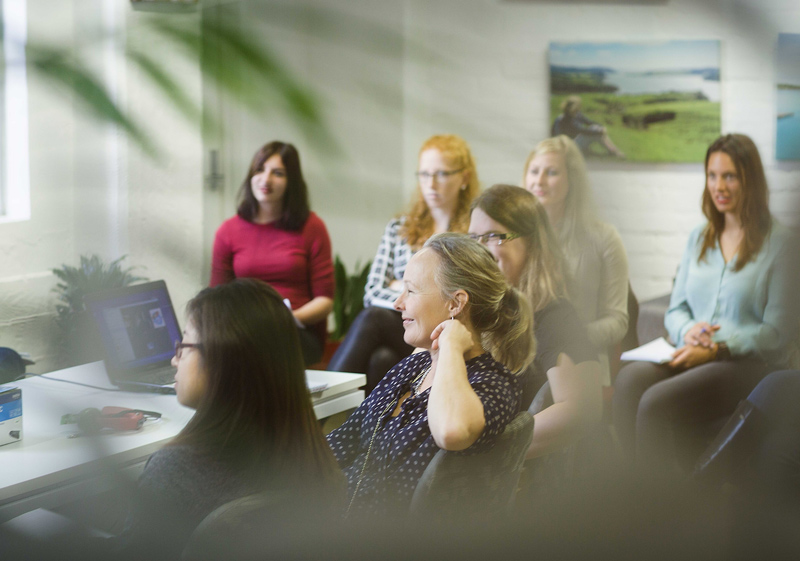 3) Local Knowledge
We firmly believe that a locally based travel professional is your most valuable holiday planning asset.
In this day and age, there are an overwhelming number of resources to help you gather information – the internet, cable television, newspapers, magazines, guidebooks and brochures. These are useful tools to paint a picture of a destination for you. However, these resources will never take the place of personal experience and local knowledge.
Our travel consultants have traveled the length and breadth of New Zealand and Australia, assessing firsthand the destinations you tell us you'd like to visit. We will help you differentiate what sounds great from what truly is great. Thanks to our attention to detail, your travel plans are arranged meticulously and professionally. Meet our New Zealand Based Team.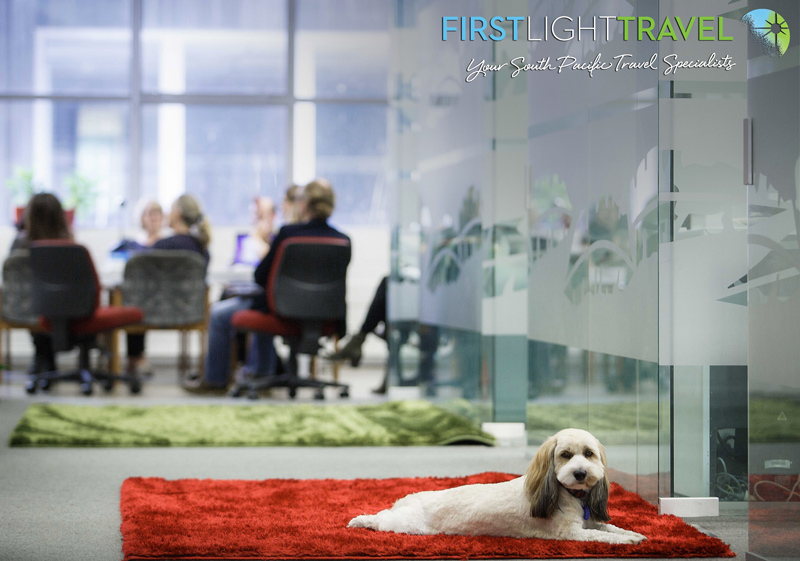 4) Personal Experience
We are a boutique travel company, so personalised service is everything to us. We are Aussies and Kiwis, we all live and were born down here – who better to help you plan your vacation?
We are very much involved in the wider travel industry and enjoy contributing to its growth and improvement. In fact, overseas travel agents often contact us for help, recognising that they don't know this country as intimately as we do. They don't know how seasonal weather (or a flock of sheep on the road!) can affect itinerary timings - we do. They may think an accommodation provider looks great online, but they haven't met them - we have.
We personally test our products wherever possible. We can put our hands on our hearts and say we've made the best selections for you based on your wishes and requirements. And by listening carefully to your feedback, our product range and services keep getting better and better.
Our commitment to our own personal experience and knowledge is what enables us to deliver the very best personal experience for you.
 
5) Your Travel Advocates 
If the hotel has lost your reservation, what can you do? How about if the car rental agency has run out of cars? Who are you going to call? Glitches like these can snowball and disrupt your whole itinerary – a nightmare in the making!
When you choose to book through a reputable locally based travel agent like us, one quick phone call to us means any glitches will be taken care of. We work speedily and efficiently to resolve any potential "snags" that may happen during your travels. Being based right here in New Zealand, in the same time zone as you, our agents will be available to talk to the providers in the unlikely event of a misunderstanding.
Think about it from a business perspective: when a hotel or car hire company receives a call from us on your behalf, they know we have the potential to send hundreds of guests their way if they handle mishaps speedily and professionally. If they don't resolve things smoothly, we're unlikely to book with them again. Working with us to help you becomes a major priority for them!
We're always happy to go in to bat for you - our reputation is not something we are prepared to put at stake, and we want you to come back again or even recommend us to your friends. Over 60% of our clients have travelled with us before, or we have been recommended to them by someone who has. We're fiercely proud of this, and it's a core part of our business.
Don't waste your precious vacation time stressing - First Light Travel can help you quickly when every second counts.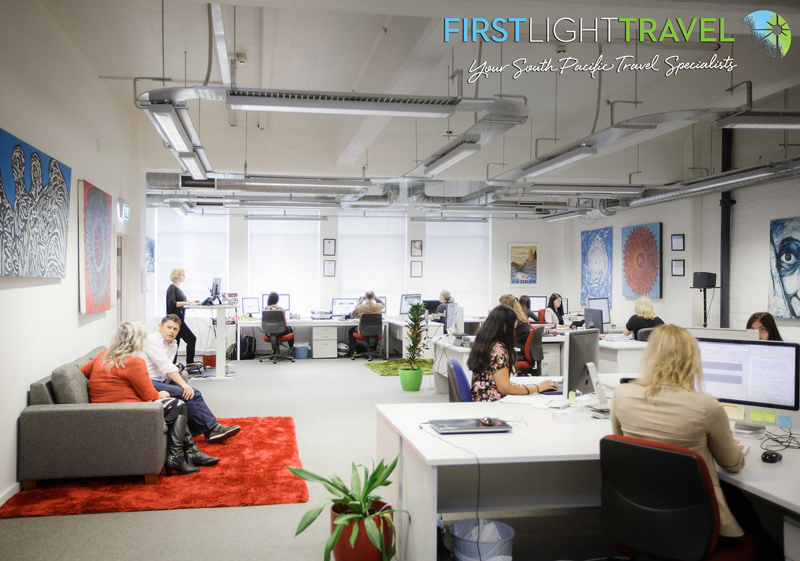 6) Your Personal Consultant
One of our friendly travel professionals will look after you from the outset, right through the early planning stages. They will also readily available while you are on the road. By building this relationship, learning your interests and lifestyle, we will help you get the most out of your journey.
Our goal is to inspire and enthuse you about your travels. We want your holiday planning to feel enjoyable and exciting, from our preliminary chat until the moment we hand over your travel documents. When you return from your travels, we'll ask what you enjoyed the most and we'll continue to learn through your experiences.
7) Complimentary Reading - Essential Books
We also provide some complimentary extras to smooth your way to a perfect holiday. Once you have booked and become a First Light Travel client, you will receive a free copy of one of our indepth guides: Essential New Zealand or Essential Australia.
These easy to read, 50 page books have been 20 years in the making and cover everything you need to know before you leave home and while you are traveling. They include comprehensive sections on what to take care of before you leave, suggested packing, vital documentation, money and medical matters, driving on the left, safety, and so much more.
 
8) Full Service, Fully Licensed
There are fantastic benefits to be had when you go through a licensed full service travel agent like us. Our licensed agents look after everything from beginning to end. Here are some advantages you may not have thought of:
Relax and enjoy the convenience of having your very own agent to pull together trip options, pricing, and ideas.
Save time by letting us all aspects of your trip from air tickets to car rentals, coach and train reservations, accommodation, insurance and activities.
There are big savings to be had when we make all your bookings for you. With us, you can pay for everything in one go, avoiding the costly individual transaction charges when booking everything separately online. With dozens of individual hotel and activity bookings, these can mount up quickly!
Because we work for you, rather than for an airline or a specific travel supplier, you can be confident that our guidance is unbiased.
We are like your personal shopper: our only objective is to get you the best value and satisfy you completely so you will come back and see us again or send us your friends.
9) First Light Travel was awarded Qualmark Gold

10) 24 Hour Assistance
We provide free phone support while you are in New Zealand, so if you have any questions or concerns we're just a phone call away. We are here and available 24/7 to help and advise if something goes wrong.
11) Our Service is FREE!
If you would like some assistance in planning your trip, there is absolutely no charge for our service. All we ask is that you use us to book your land based accommodation, rental car, activities, flights anything that you would normally pre-book.
How can we offer this to you for free? It's simple: we earn our income (wages) from commissions paid to us by the tourism operators we use. This commission is deducted from their normal retail rate (the rate you would pay if you booked directly for yourself), and therefore this service costs you nothing. You're paying the same price you normally would, but with the added bonus of having a dedicated agent to look after you.
12) Best Price Guarantee
With nearly twenty years of experience and feedback, we can confidently say that we only work with the best suppliers. All of our tours are regularly validated, these are tried and tested itineraries to ensure your journey runs smoothly. We regularly update our tours to include new accommodation and the best excursions. We are confident our pricing gives outstanding value, so If you find a lower price published on another legitimate site we will refund the difference -  better still we will beat it! 
Try us - we know you'll be blown away by the quality of our service. But don't take our word for it - See what our clients say about us.
 
Receive your free, no obligation, personalised itinerary - just answer a few brief questions here and we'll be in touch within a day.