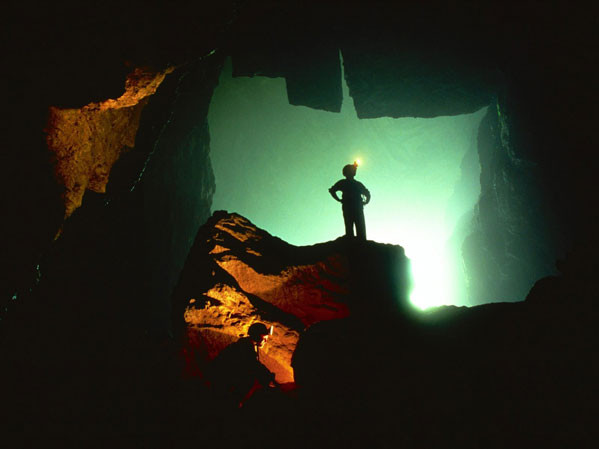 The NASA Discovery crew spent the equivalent of 365 days in space on a range of missions including launching satellites, working on the Hubble Telescope and carrying materials to the international space station in orbit 400km above Earth. The space station travels at 28,000km/h orbiting the planet six times a day - so one can only assume they were quite capable of handling the 100 metre Abseil (rappel) into Waitomo's Lost World Cave. 
"The Waitomo Caves were like nowhere else on earth. The rock formations and glowworms were breathtaking, and the guides added that unique kiwi charm and humour." - Steve Lindsey, Commander Spaceshuttle Discovery.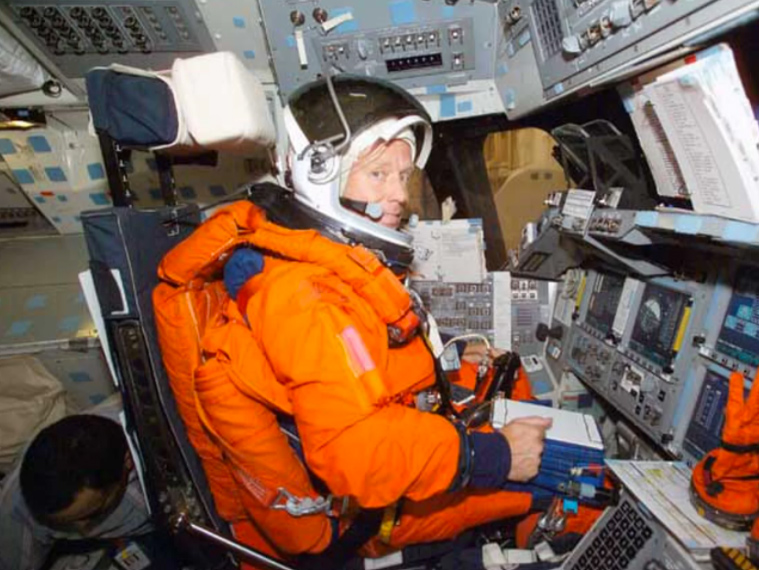 The Lost World Epic Waitomo Caves
The Lost World Epic Journey is Waitomo's ultimate adventure and it is dramatic! I did it back in 05 and would do it again in a heartbeat, we have been sending people down that hole for 10 years and have only ever received great feedback. The day starts with a 100 meters abseil (330ft) - the world's longest commercial caving abseil - for some fifteen odd minutes, to get you inside the Lost World – and that is just the beginning!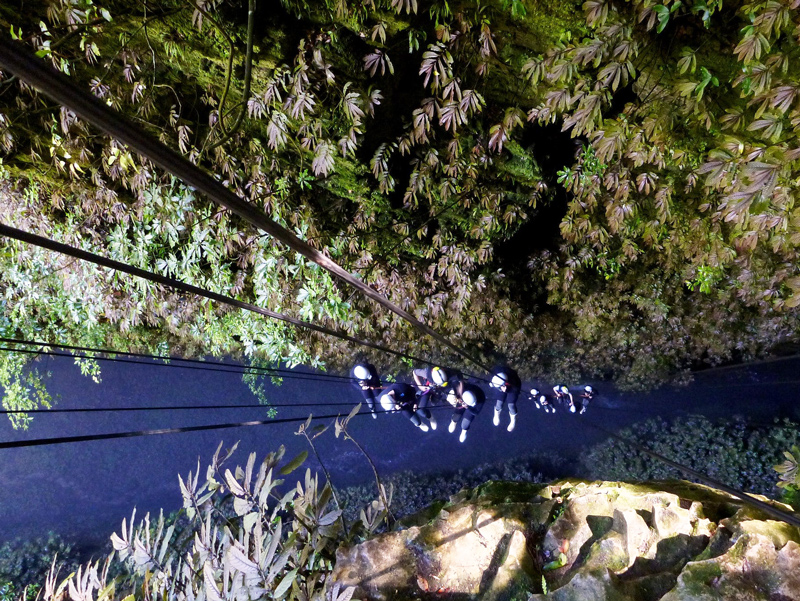 In the company of an experienced guide, you embark on a journey back to the surface through the most incredible cave system. Heading upstream you follow a challenging underground river by whatever means - climbing ropes, swimming, wading, passing through vaults the size of cathedrals, up waterfalls and stalactites, squeezing through tight gaps and jumping into black pools!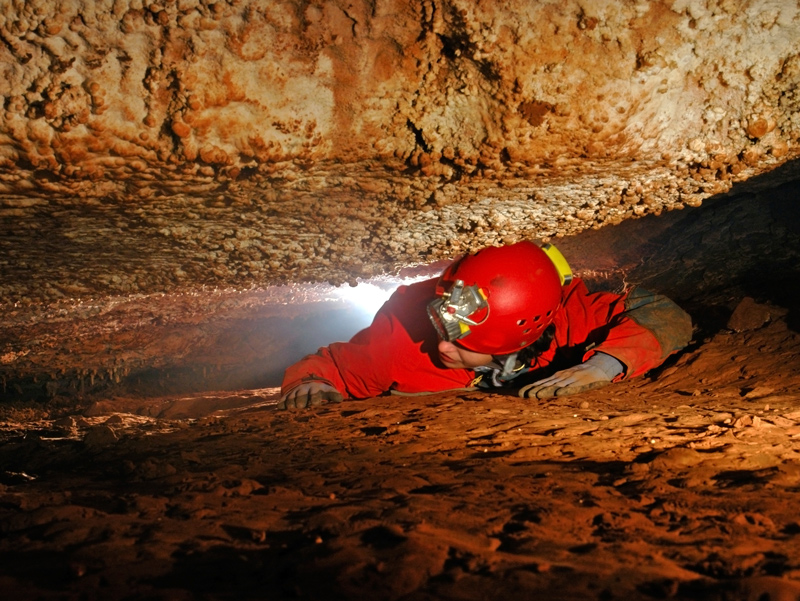 Be warned, this is not a simple show cave tour with a couple of obstacles thrown in, this is a full on 7 hours adventure caving experience. You need to be fit and you are going to get very wet, but you'll be in the safe muddy hands of some of New Zealand's best guides. If you enjoy adventure and exploration (your Lara Croft/Indiana Jones moment) then The Lost World 'Epic' will certainly make your light shine brightly.
Check out our Volcanic Trail Adventure Tour and get inspired!