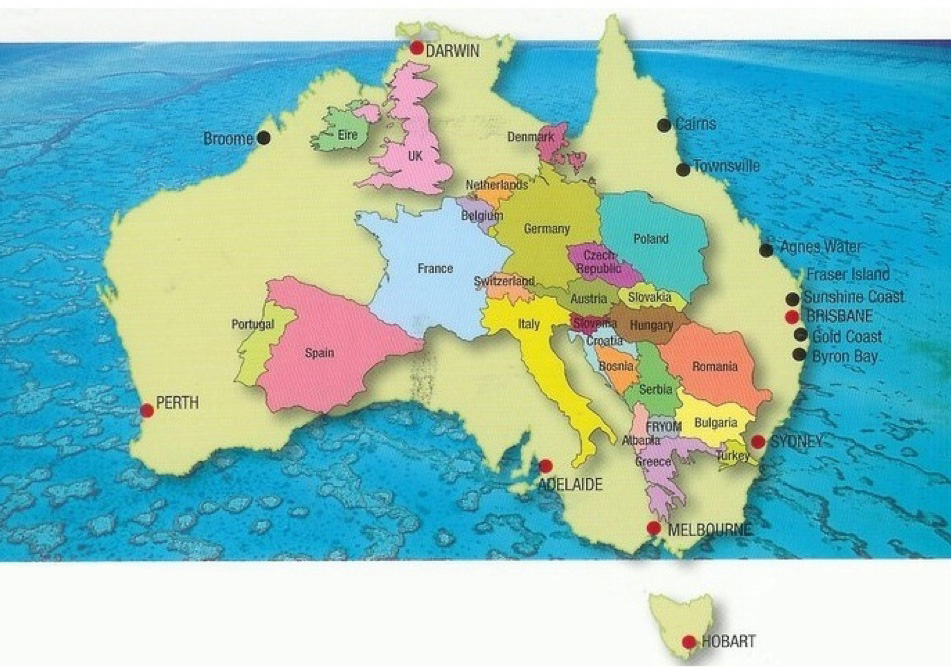 Driving in Australia, in this "Great Southern Land" is an experience to be savored. Get into the wide-open spaces and see nature at its best. Drive hard and see if you can put an end to that massive horizon - Some adventures can only be found by car. But before setting off you should make sure you are well prepared to ensure you have a great road trip. So "Keep your eyes on the road, your hands upon the wheel!" 
Introduction
Although there are eight states and territories in Australia, luckily road rules are largely the same. Measurements in Australia are metric, distances are in meters and kilometers, and road speed in kilometers per hour. Australians drive on the left side of the road, with most vehicles have the steering wheel on their right side.
The majority of cars have automatic transmission but the gear stick in a manual transmission is operated by the left hand. The arrangement of the pedals is stock standard worldwide. Most cars will have the indicator (turn-signal) stalk on the right side of the steering wheel and the windscreen wiper on the left.
Driving conditions vary but most Australians live on or close to the eastern and south-east coasts. Roads between the cities and towns in these areas are sealed (paved) and usually well maintained, as are the main highways that join the state and capital cities. There are plenty of marked rest areas on major highways.
In more remote areas "The Outback" you may travel for hundreds of kilometers between towns or road houses without opportunities to refuel, get water, or use toilets etc. In these areas you will have to plan your trip, including fuel and food stops. (We cover this later in this article) Off the inter-city highways, conditions can be difficult in remote areas. Many roads are unsealed (gravel or sandy) and often poorly maintained. Some are only be suitable for four-wheel drives and some (including major sealed highways) may not be passable at all in certain seasons or weather conditions.
You need to be self-sufficient and prepared for emergency situations when traveling in remote areas and be aware that outside of the major towns, mobile (cell) phone coverage will almost certainly not work. A satellite phone may be a good and possibly life-saving investment. Permits may also be required to travel through Aboriginal communities in certain locations, though many of these permits can usually be obtained for free.
Road Rules
Australian road rules follow international standards. Australia drives on the left side of the road (the same as in the UK and Japan, and opposite to the USA and Europe).                        
Keep left
Drive on the left-hand side of the road. If you are used to driving on the right, you need to concentrate at all times. Take particular care when pulling out from lay bays and driveways or when you are tired. It is very easy to have a lapse of concentration and to revert to habit. Such lapses have caused a number of fatal head-on accidents in Australia. Many inter- city roads lack median barriers, so there is nothing to force the driver to stay on the correct side of the road.    
Driving in rural and remote Australia
Driving in rural and remote areas requires special driving skills and awareness of different conditions. Make sure your vehicle is in good working order and has been serviced recently. Always carry a spare tyre, tools and water. If traveling to remote areas off major highways take extra food, water, fuel and tyres. Our remote areas have few towns and facilities, often with large distances between them, so plan your trip. If traveling in remote areas or planning to leave major roads tell local police of your intended route. 
Tips for Outback Driving Take precautions when traveling in the Outback. It is always a good idea to arrive at your destination by dusk.
Obtain a good map, stay on recognized routes, check facilities and road conditions and make sure you have plenty of food and water.
Rental companies may not let you drive on certain unmade roads.
The Outback is not the place to learn to handle a 4WD vehicle.
Travel with good maps, plenty of petrol and a first-aid kit.
Stay on recognized routes and check road conditions before departure.
Take at least 4 liters of water per person per day and a week's extra food supply.
The vehicle should be air-conditioned. Take tools, spares, a shovel, a workshop manual, two spare tyres and wheel changing equipment. If you break down, stay with the vehicle where there is shade and protection from the heat.
Consider renting a radio from the Royal Flying Doctors Service if you are planning to take a long, off-road route.
The best time for outback travel is the drier, cooler period from April to October. November to February rain can block some of the roads in northern Australia.
Driving at night in outback regions is not advised.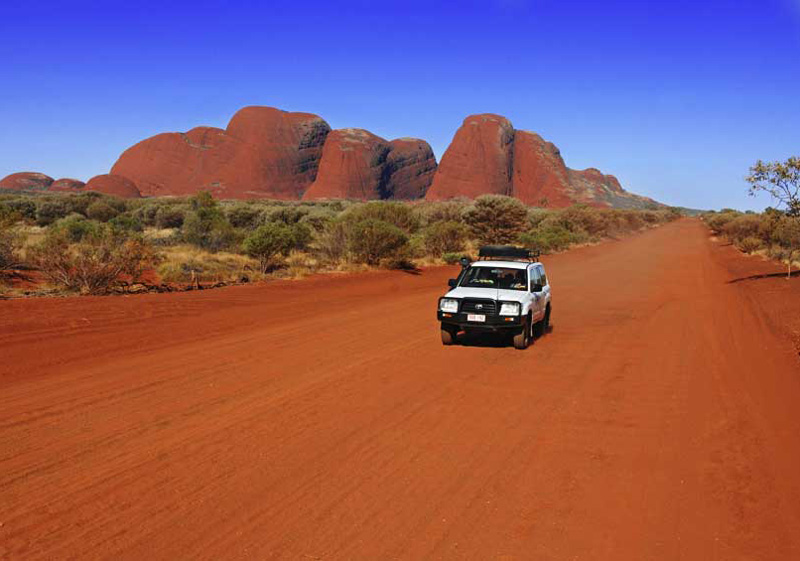 Road conditions: Road conditions can vary from a sealed surface to gravel and dirt. Use a four-wheel drive vehicle on unsealed roads in remote areas. Be careful of holes, soft road edges, narrow roads with unstable edges, narrow bridges, changing surfaces and dusty roads. The environment can change rapidly. Always check on local road conditions before leaving major roads. Turn your vehicle's headlights on low beam during the day so vehicles can see you. Drive slowly on unsealed roads and take extra care – loose surfaces are unpredictable. If you drive off the side of the road, do not over correct but slow down and return to the road when the vehicle is traveling at a safe speed. Obey road closure signs.
Flooded roads: You may come across water on the road. Roads may be covered in water which appears shallow but can have a current strong enough to sweep your vehicle away. Wait until the water level drops or use an alternative route.
If your vehicle breaks down: Do not leave your vehicle because it will provide you with shade and protection from the heat. Wait for help to come to you. Consider hiring appropriate emergency communication equipment, such as a satellite phone and an Emergency Position Indicating Radio Beacon (EPIRB) device.
Road trains: Huge trucks, known as road trains, can be the length of 10 cars. It can take up to 2.5 kilometers to overtake a road train at 100km/h. Also allow plenty of room before you overtake as they may sway from side to side as you overtake. Be prepared for the 'wind-rush' when passing as it can pull you towards the road train. When being overtaken by a road train, maintain your speed and don't move off the road. Only slow once the road train moves out to pass and make sure there is space for the road train between you and the vehicle in front of you.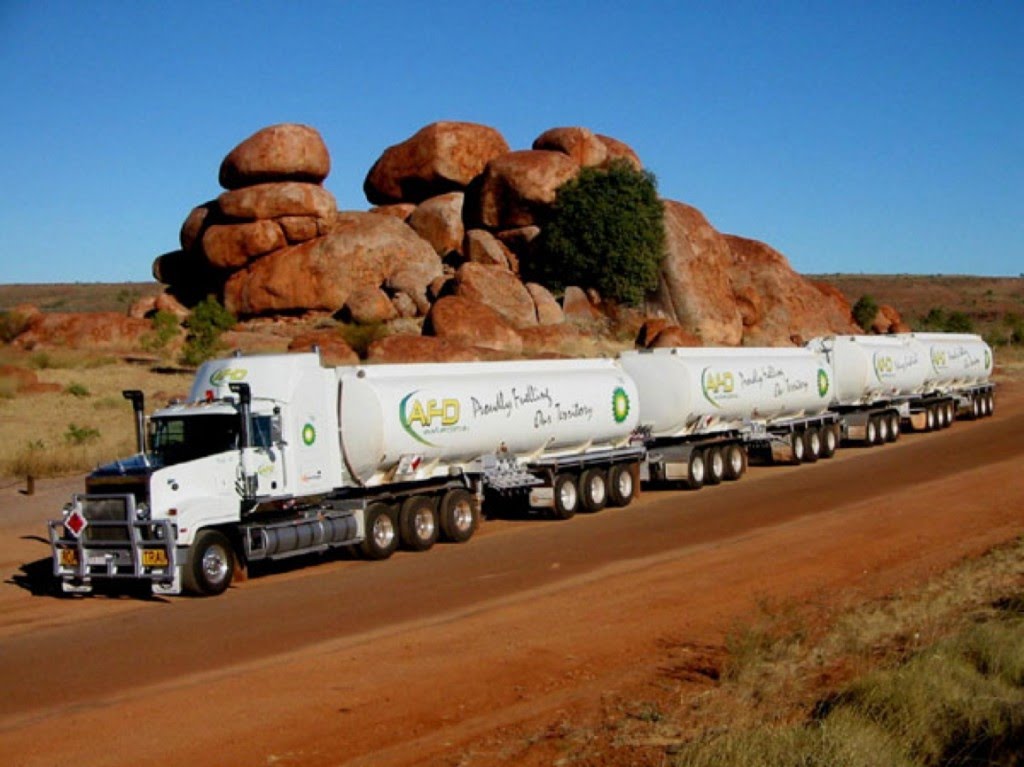 Driving speeds Speed limit signs show the maximum speed you can travel. However, at times you may need to drive at a slower speed due to road or weather conditions. Different speed limits apply throughout Australia - look out for the speed limit signs. In urban areas, the speed limit is usually 50 km/h unless a sign says otherwise (Except for the Northern Territory which remains at 60 km/h) On most of Australian main roads the speed limit is 100 km/h unless a sign says a lower speed applies (Two exceptions are Western Australia and the Northern Territory at 110 k m/h ).
Alcohol and drugs Driving after you have consumed alcohol is dangerous. Australia has strict laws and penalties on 'drink driving' and police actively enforce them through random breath testing programs. If you have a full driver's license you must not drive if your blood alcohol level is 0.05 per cent or higher. At 0.05 per cent blood alcohol concentration, your risk of being involved in a crash doubles. Driving after taking drugs that affect your ability to drive is illegal in all states and territories; penalties are severe.
Animals on the road Watch out for animals on the road such as kangaroos and emus. Livestock also graze on the side of unfenced roads. The most active time for many animals is sunrise and sunset. If an animal crosses in front of you, reduce speed safely and do not swerve violently or you may roll the vehicle. 
Safety Belts Seat belts and child restraints must be worn where available in vehicles. Seat belts reduce the risk of injury and death in a crash significantly. There are also heavy fines for not wearing a seat belt or restraint. If you are riding on a motorcycle, moped, motor scooter or bicycle, (also non-motorized scooter in Victoria and South Australia) you must wear a crash helmet.
Driving license: If you plan to drive a vehicle while in Australia you should bring your license with you. You can legally drive in Australia if you have either a current driver's license from your home country, or an International Driving Permit (IDP). The law here requires all drivers carry their license or permit when driving. You will only be able to drive the same types of vehicles you are licensed to drive in your home country. Drivers with a non-English language license must carry an accurate English translation of their license or an International Driving Permit while driving.
Driving Restrictions for Rental Vehicles: All non 4WD vehicles are not permitted to travel on unsealed roads.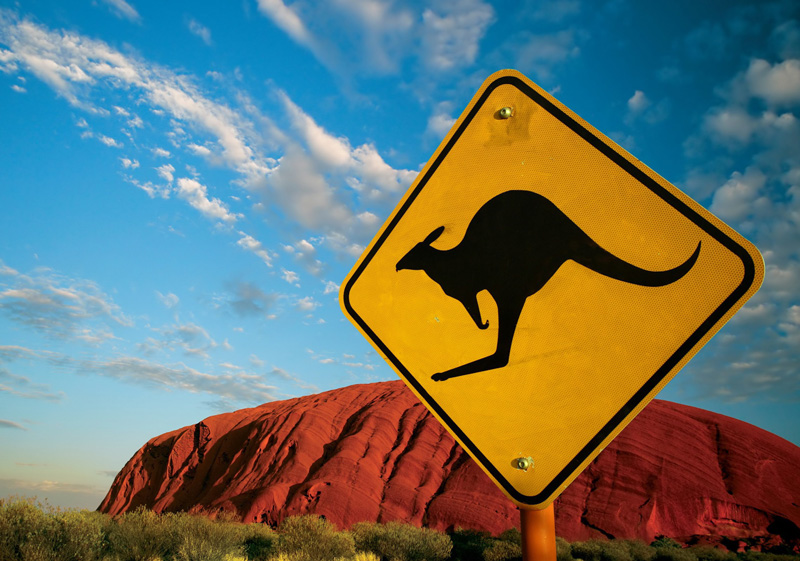 Western Australia: 4WD's are permitted to travel on unsealed government gazetted roads. If vehicles are traveling interstate or into remote areas prior written approval by Thrifty WA must be given. Traveling into some areas of Western Australia require National Park passes these are available for sale from the Perth Tourist Center.
South Australia & Kangaroo Island: 4WD vehicles can be used on gazetted unsealed roads. Traveling into some areas of the South Australian outback may involve the need for a Desert Pass permit. All vehicles are permitted to travel to Kangaroo Island if collected from a corporate location only. Cooktown 4WD vehicles are permitted to travel as far as Cooktown from Cairns City and Airport locations only.
Fraser, Moreton and Stradbroke Islands: Thrifty allows selected 4WD's to be driven on Fraser, Morton and Stradbroke Islands when hired from Thrifty Hervey Bay.  *Special liability charges may apply.
Northern Territory/Broome/Kununurra: For 4WD vehicles there is no reduced liability option available for travel on the Tanami Track, Canning Stock Route, Gulf Track, Cape York Peninsular track and Mitchell Plateau. Larapinta and Namatjira Drive (Mereenie Loop Road) any damage sustained to the vehicle whilst on these roads is subject to the standard damage liabilities of $5500.00 for multi vehicle accident and $5500.00 for a single vehicle accident. Any additional liability reducer you have purchased does not apply for travel on these roads. 
Take a look at our Australian Website for some inspirational Itineraries.