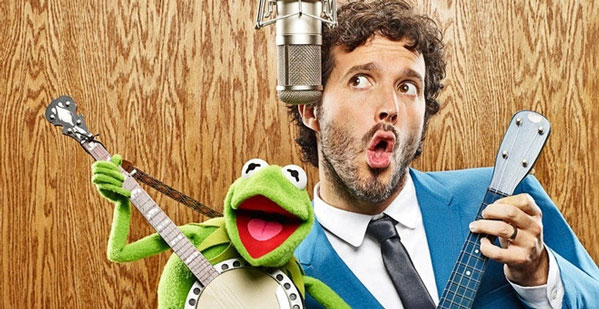 Bret McKenzie, half of New Zealand's fourth-most-popular folk duo Flight of the Conchords, has won an Oscar for the song Man or Muppet. Bret McKenzie has carved his name alongside Sir Peter Jackson and Sir Richard Taylor as a Kiwi Oscar-winner. The Flight Of The Conchords star won best original song for Man or Muppet, from The Muppets film, at the star-studded ceremony this afternoon. He beat out the only other nominated tune, Real in Rio, from animated film Rio.
McKenzie started his acceptance speech by recalling his New Zealand upbringing.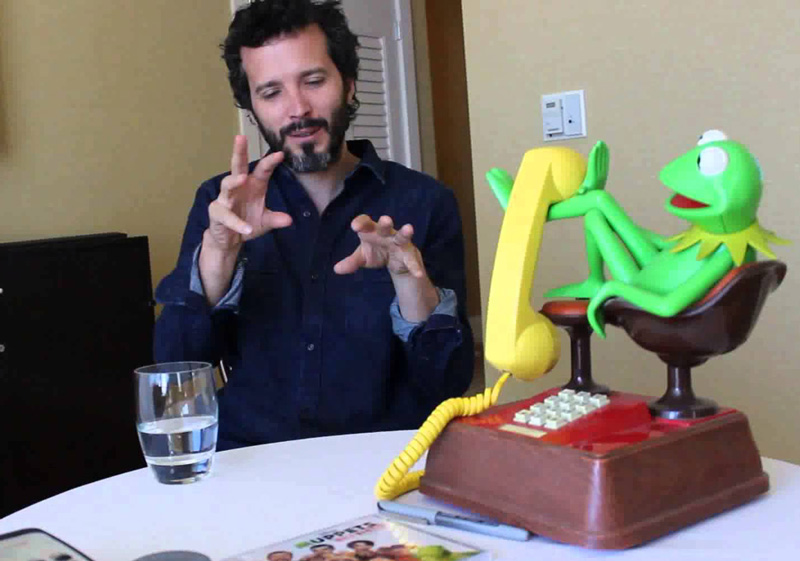 "Wow, thank you Academy. I grew up in New Zealand watching The Muppets on TV. I never thought I'd get to work with them. I was genuinely starstruck when I got to meet Kermit the Frog, but once you get to know him, he's just a normal frog, and like many of the stars here, he's a lot shorter in real life. McKenzie then thanked his wife Hannah and his "parents for never encouraging me to get a real job".
He also thanked the late Muppets creator Jim Henson: "It's a true honour to work in the shadow of such legends." In the press room after the ceremony, McKenzie noted New Zealand's relatively rich history of Oscar glory, including Jackson and Jane Campion. "It's a great place to grow up, you can do whatever you want there," he told The New York Times. "Whereas I think in America, everyone is obsessed with their careers, New Zealand I think you just get to live your dreams." Man or Muppet, which was sung by Muppets writer and star Jason Segel, was his favourite song on the film, he said. "I knew there was a chance, but I definitely wasn't sure we were going to get a nomination." "I think it is the best musical moment in the film. It's the strongest musical moment. Everyone has had a time in their life when they've thought, 'Am I a man or a Muppet?'. I think it connects on multiple levels.