14 Day South Island Family Explorer
You and your family will fall in love with the South Island's magnificent mountains, giant glaciers, untouched wilderness, and delectable cuisine. With comfortable accommodation, jaw-dropping views, and welcoming locals, this unique holiday destination is guaranteed to win your heart.
Your stress-free family itinerary blends comfortable tranquility with exhilarating experiences for the once-in-a-lifetime getaway you deserve.
---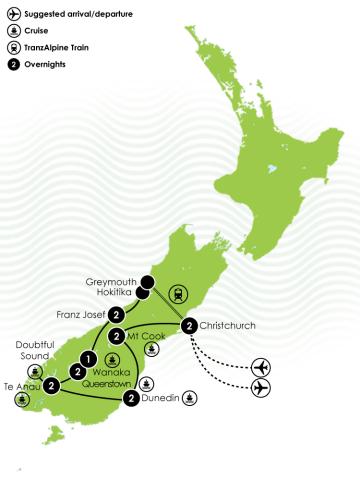 Visited Locations
Inclusions
Highlights