RESOLUTION BAY TO PUNGA COVE RESORT
Depart on the 8am (summer only) or 9am water taxi service to Ship Cove. Visit the memorial to Captain Cook and learn about the historical significance of this place to local Maori before beginning your ride. Some riders opt to start at nearby Resolution Bay. This means you don't need to navigate the very steep climb out of Ship Cove. A $5 fee is payable to the private landowner.
If beginning at Ship Cove, you will find yourself pushing your bike through some sections of this semi-rideable steep climb through virgin forest to the Ship Cove platform but the reward is a view towards Motuara Island with Kapiti Island, off the coast of the North Island, visible on a clear day.
Descent into Resolution Bay with some rocky sections to navigate and then begin a fairly long but moderate climb to Tawa Saddle before the downhill towards Endeavour Inlet.  Stop for a cool drink at Furneaux Lodge before continuing your ride around the head of Endeavour Inlet over a mainly flat wide section of track to Camp Bay.
Ride Time:  26 km (16 mi) 5 hours 
Accommodation Punga Cove Resort - 1 night
---
PUNGA COVE RESORT TO PORTAGE RESORT
Ascend to the main Queen Charlotte Track. Today you will be riding mostly along the exposed ridgeline with stunning views over both Kenepuru and Queen Charlotte Sounds. Bay of Many Coves is a welcome stop to enjoy the vistas.
The track is wide but is steep in places so watch for drop offs and rocky areas. There is a lot of undulation with many short steep hill climbs to challenge you. Take a break at Black Rock Shelter before the final hills and then descend to Torea Saddle and down the road to Portage Bay, your destination for today.
Ride Time:   23.6 km (14.6 mi) 4 hours 
Accommodation Portage Resort - 1 night
---
PORTAGE RESORT HOTEL TO ANAKIWA
From Portage Bay, ride up a short road section to join the main Queen Charlotte Track. A tough climb awaits and you will need to push your bike but the reward is stunning views into the Kenepuru and Queen Charlotte Sound. An easier option is the ride the Kenepuru Road from Portage and re-join the track above Mistletoe Bay.
From Te Mahia Saddle the track is easier, undulating at first with a long, gradual and exhilarating descent to Anakiwa. The bush is stunning with glimpses into the glistening waters of Queen Charlotte Sound.
Time to rest at Anakiwa where you can purchase an ice cream or cold drink from The Green Caravan (summer time only) and reflect on a fantastic few days while you await your water taxi pick up at 3.30pm. Return time to Picton is 4pm/4.30pm.
This package is available from the 1st of March through to the end of November.

Ride Time:   20.5 km (12.6 mi) 4 hours .
---
NOTES
3 Day Mountain Biking the Queen Charlotte Track
Your Queen Charlotte Ride includes transfers; 2 nights accommodation in 4 Star Sea View (twin share en-suite lodge) and lunches.
Please get in touch with us for available dates and current pricing
Our package offers:
Mountain bike rental – Scott Scale 760 mountain bike with front suspension, hydraulic disc brakes, tool kit, pump, helmet, water bottle carrier, and map

Pre-trip information

Complete information pack for use while riding the track

Twin share accommodation, as listed

Packed lunch each day

Water transport to the track and water transfer of luggage each day

Transfer back to Picton

Use of the Marlborough Sounds Adventure Company as a base

Queen Charlotte Track Land Co-op Pass
What meals are included in our trip?
A packed lunch is included in your freedom ride package. Dinner and breakfast can be purchased at the resorts each day. Each resort has a different style of dining and menu options ranging from bar meals to a la carte dining. Breakfasts range in price from approximately $15 for a continental breakfast to $25 for a cooked breakfast. Dinners range from approximately $25 for a bar meal to $70 for a 2 or 3 course a la carte option. Facilities are limited for you to take your own breakfast, and this is dependent upon the style of accommodation you choose.
Is there water available on the track?
Drinking water is available at strategic places on the track. We recommend that you carry a pump bottle that holds approximately 750ml or more which can be topped up during the day.
What is the track surface like to ride?
The track has a clay base which means that in dry conditions it is hard and relatively easy riding, but when it has rained it is extremely slippery and difficult to ride. We will not rent bikes out if we believe the condition of the track will affect the quality of your ride. While some sections of the track are easy to ride, other sections have tree roots, bluffs and rocky areas that make riding more challenging.
Is the track open all year?
Yes, but the section from Ship Cove to Punga Cove is closed from 1 December to 28 February each year.

How much experience do you need to ride the Queen Charlotte Track?
The Queen Charlotte Track is regarded as a technical track so to ride the whole track, you need to be a reasonably skilled rider. If you are less skilled or unsure of your abilities, there are easier options, such as the section from Mistletoe Bay to Anakiwa.

How many days does it take to ride the track?
For experienced riders it can be done in two days – Ship Cove to Portage on Day One, and then Portage to Anakiwa on Day Two, but to really get the most out of the area we really recommend three days – Ship Cove to Punga Cove (Day One), Punga Cove to Portage (Day Two), and Portage to Anakiwa (Day Three).

Do we have panniers for the bikes?
No, because the water transport companies carry your packs as part of your water transfers, panniers are not required. Also the terrain is too rough for easy carriage of panniers on the bikes.
---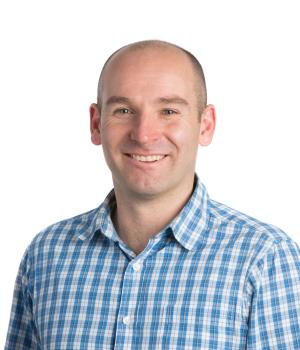 What Rhodri says about this tour:
This is a three day ride with terrific flexibility. You can skip the advanced sections if you prefer and the ride is fully guided. All gear is transported from boutique lodge to lodge, leaving you to enjoy the stunning ride.
Want to know more?