Auckland
Haere Mai and Welcome to the 'City of Sails'
Relax, you are officially on holiday! We have arranged for you to be met and transferred to your accommodation. The remainder of the day is yours to do as you please. There is plenty to see and do in Auckland. New Zealand's largest city is located between two large harbours and 48 extinct volcanic cones scattered over the city are evidence of it's volancic past. They also provide a perfect location for viewing the city! A diversely cultural place, Auckland is a great location for marine adventures, wine tasting, forest walks and urban sophistication.
 
Some Activities and sightseeing options if you have time:

Meals: This evening enjoy a Welcome Reception and dinner at your hotel.

Accommodation Auckland - 2 nights (or similar)
---
Auckland Sightseeing Tour
City Tour 
Enjoy a city sightseeing tour including Bastion Point, the War Memorial and Viaduct Harbour. Spend some free time exploring on your own or relaxing at your hotel.
Meals: Breakfast
---
Auckland - Rotorua
You could be forgiven for thinking Rotorua's landscapes are a sci-fi movie set. Mud pops and jettisons from bubbling geysers, and steam rushes skywards from cracks in the Earth. The surrounding forest is a fertile habitat for New Zealand's national bird, being protected and bred at the National Kiwi Hatchery Aotearoa. The cute-as-a-button, cotton-ball kiwi is under threat in the wild; at the hatchery, passionate conservationists reveal how they are saving the population, one incubated egg at a time. Tonight, dive deep into Indigenous culture and traditions  at Te Pā Tū Māori Experience. Enjoy a forest kai horotai (summer season canape) and chef choice aperitif, followed by a seasonal three-course dinner. This is a meal you won't forget in a hurry.      
 
Meals: Breakfast and Highlight Dinner

Accommodation Rotorua - 1 night (or similar)
---
Rotorua - Auckland - Queenstown
Your day starts with breakfast at Hobbiton, experience the iconic rolling hills and green pastures of the Hobbiton Movie Set as seen in The Lord of the Rings and The Hobbit trilogies before continuing to Auckland to board your flight to Queenstown.Tonight, speak with your Travel Director about dining recommendations in Queenstown
Air New Zealand flight from Rotorua to Queenstown: The cost of this flight is additional to your tour. We can easily arrange this flight for you.

Meals: Breakfast

Accommodation: Queenstown - 3 nights (or similar)
---
Milford Sound Scenic Cruise - Fiordland
Journey over the Devil's Staircase and along the shores of Lake Wakatipu to Te Anau and its lake, the largest in the South Island. Travel through the rainforest of World Heritage Fiordland National Park, sighting glaciers and mountain ranges. Drive through the hand-hewn Homer Tunnel to the numerous photo opportunities afforded by the Mirror Lake, Pop's Lookout, Cleddau Valley and the Chasm, Mitre Peak and Bowen Falls before reaching Milford Sound. Enjoy lunch while you cruise on this wonder of nature. Return to Queenstown this evening.

Meals: Breakfast and Lunch
---
Queenstown at Leisure
Explore Queenstown your way! Go wild with a jet boat ride or white water rafting. For the less adventurous there is a wine and garden tour, or play a round of golf. 
This evening, join your Travel Director for dinner at the BoatShed. Set in the restored historic Railway Shipping Office and relocated to its lakefront setting in 1936, The Boatshed with its spectacular views of Lake Wakatipu and the Remarkables is the perfect venue for your highlight dinner.
Recommended Alternative Excursions are:

Meals: Breakfast, Highlight Dinner
---
Queenstown to Lake Tekapo
Today you will leave the alpine wonderland of Queenstown behind, traveling through Central Otago to the Mackenzie region with time along the way to stop in Arrowtown thenCromwell, situated next to the pristine Lake Dunstan and taste delicious stone fruit at a local orchard. Continue over the dramatic Lindis Pass before reaching the Starlight Highway and Tekapo's world renowned UNESCO Aoraki McKenzie International Dark Sky Reserve. This afternoon enjoys the views of Mt Cook before heading to the iconic Church of the Good Shephard. This evening, see amazing constellations that can only be seen in the southern hemisphere, including the Southern Cross, to the Magellanic Clouds and the Milky Way. Your local specialist expert astronomy guide will enhance your knowledge and understanding of our Southern Skies as you admire and ponder the possibilities through our powerful optical telescopes.
Meals: Breakfast, Dinner with wine

Accommodation: Lake Tekapo - 1 night (or similar)
---
Lake Tekapo to Christchurch
Enjoy a relaxed start before heading north through South Canterbury, visit the charming boutique village of Geraldine as you travel through to Christchurch.
Meals: Breakfast

Accommodation: Christchurch - 2 nights (or similar)
---
Discovering Christchurch
This morning see how Christchurch is rebuilding after the devastating earthquakes of 2010 and 2011, pop into the Transitional Cathedral in Latimer Square, the temporary home of the Christchurch Cathedral. It is the world's only cathedral made substantially of cardboard! After a Christchurch city sights tour, you're invited to a Be My Guest morning tea at the home of Tim and Isabelle Weston, owners of Britten Stables. Formerly a horse stables for nearby Mona Vale Gardens and following that, the birthplace of the world-record-setting Britten V1000 motorcycle designed and built in the garage by Isabelle's late father, John Britten. The couple restored the original charm of Britten Stables and transformed it into the exquisite home that it is today. This evening, join your AAT Kings Travel Director and Driver, and your new-found friends for a farewell dinner.
Meals: Breakfast, Be My Guest Morning Tea, Lunch, Farewell Dinner 
---
Bon Voyage
Haere rā and Bon Voyage!
We are sure you will enjoy this tour and our promise is to make your travels through New Zealand as hassle-free and hospitable as possible - ensuring that today you leave with a memory card full of photos, and huge smiles on your faces when recalling your time in New Zealand! Your flights can depart any time today, and you will be transferred to Christchurch Airport.
Have a great homeward journey, farewell and hope to see you again soon in Aotearoa, New Zealand.

Meals: Breakfast
---
Inclusions
Included Highlights 
Explore Auckland's city sights
Experience Maori culture at Tamaki Family Marae
Visit Rainbow Springs Nature Park & the National Kiwi Hatchery
Tour the world famous Hobbiton
Discover spectacular Milford Sound on a scenic lunch cruise
Explore the adventure capital of New Zealand, Queenstown
View the waters of Lake Tekapo
Enjoy a Be My Guest morning tea and hear about the world record-setting motorcycle, designed in a local family's garage.
Inclusions
Experienced Travel Director and Driver Guide
Quality accommodation
Travel by luxury coach
Private car airport transfers on arrival and departure 
Airport meet & greet on arrival
Enjoy selected New Zealand wines with all hotel dinners
Dining:
9 Full Buffet Breakfasts
1 Lunch
2 Dinners
1 Dinner with Wine
1 Highlight Dinner
1 Farewell Dinner
** Required Internal Flights: need to be purchased in addition to the itinerary and are not included in the tour price
 Day 1 - Flights to arrive prior to 4.00pm into Auckland Airport
 Day 4: Internal Flight required AKL – ZQN - Flight number: NZ623 
 Day 10 - Flights to depart anytime from Christchurch Airport
---
See Pricing Options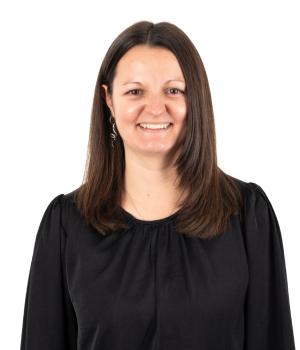 What Narissa says about this tour:
If this is your one chance to come to New Zealand, this 10 day tour will get you to both North and South islands and our iconic kiwi sites. With geothermal wonders and cruising in Fiordland there are many highlights. Comfort is a high priority, with 4 star accommodation and expert commentary.
Enquire Now