Tasman Glacier to the Caroline Hut (6 Hours)
After an equipment check in the beautiful Lakeside town of Tekapo we travel to Mount Cook Village (about 1 hour), transfer to 4WD vehicle for the old Ball Hut Road (about 45 minutes) then commence walking. From the Tasman Glacier you climb 850 m/2800 ft up the Ball Ridge to the iconic Caroline Hut at 1800 m/6000 ft, perched right opposite the awe-inspiring Caroline Face of the mighty Mount Cook. The 360 panorama includes Aoraki Mount Cook and Mount Tasman, all the mountains adjoining the Tasman Glacier, and Lake Pukaki. The hut is fully stocked with food, firewood, sleeping bags, cooking and eating utensils, but some fresh items of food need to be carried, e.g. bread, fruit, vegetables, meat. 6 hours trekking.
Accommodation: Mt Cook National Park - 2 Nights
---
Explore the Ball Glacier (5-6 HOURS WALKING)
Learn the basic but vital skills on how to use crampons and an ice axe, how to self-arrest so you can be confident and safely cross the many snow slopes while climbing Peak (2222) south of the Ball Pass with dramatic views of the South Ridge of Aoraki/Mount Cook.There maybe time to explore a crevasse on the Ball Glacier. While back at Caroline Hut we take time to watch the sun set on Mt Tasman and observe ice avalanches as they thunder down the Caroline Face - you are out amongst it!
---
CROSSING THE BALL PASS (8-12 HOURS)
Cross the famous Ball Pass, 2130 m/7000 ft. Now the view opens to the South Face of Aoraki/Mt Cook and the mighty Hooker and Mueller Glaciers, Mount Sefton and the Copeland Pass. The descent from the Ball Pass is very steep and snow conditions will require the use of your crampons. If the conditions get icy, we will require a fixed rope tactic to manage the climb more safely. The terrain is very rugged and there is no track but this is where the skills of your professional mountain guide come into play to find us a safe route around the huge gorges and bluffs all the way down to the East Hooker Valley. Following old moraine terraces we move through some of the most lush vegetation found in the National Park. We make our way back down to Mount Cook Village, before returning to Lake Tekapo to enjoy a well earned proper cafe coffee!
---
Notes
Previous Experience
You need to have lots of previous tramping or bushwalking experience. This trek is beginner mountaineering and is more demanding than other guided hikes.
Pack weight
Your pack from the beginning of day 1 should not weigh any more than 12-15 kg (26 - 33 lb) including the crampons, ice-axe, helmet and harness, which we provide.
Participants for a Ball Pass Crossing need to:
be very fit (be able to ascend up 300 vertical metres (984 feet) within an hour with a pack)
have extensive hiking, tramping or bushwalking experience
be able to walk nimbly over steep, rugged, untracked and exposed terrain
be able to hike or climb 9-10 hours in a day without difficulty
be sure-footed, well-coordinated and have good balance
have no fear of heights or problems with vertigo
18/19 Departures:
November 2018: 15, 17, 19, 21, 23, 25, 27, 29
December 2018: 1, 3, 5, 7, 10, 13, 15, 17, 19, 21, 27, 29, 31
January 2019: 2, 4, 6, 8, 10, 12, 14, 16, 18, 22, 24, 26, 28, 30
February 2019: 1, 3, 5, 7, 9, 11, 13, 15, 17, 19, 21, 23, 25, 27
March 2019: 1, 3, 5, 7, 9, 11, 13, 15, 17, 19, 21, 23, 25, 27, 29
---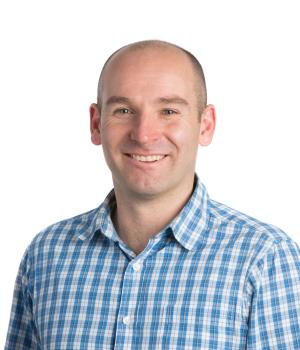 What Rhodri says about this tour:
I just love being able to recommend this world class mountaineering experience to my clients. Best enjoyed by the super fit, our knowledgable alpine guides skilfully navigate your encounter with Aoraki Mount Cook - New Zealand's climbing mecca.
Enquire Now