Documents and 24/7 Support: We've got you covered!
When you touch down in New Zealand your detailed documentation pack will be hand-delivered by one of our trusted representatives. You'll find everything you need in one handy place: your personalised itinerary, clear instructions and maps, and reservation details for your accommodation and activities.

24 Hour Assistance: We're just a free phone call away if you encounter any issues while you're on the road - at any time of day or night. Don't waste your precious vacation time stressing - First Light Travel are here to help you quickly when every second counts.
What's also included?
---
Welcome to Auckland
Welcome to Auckland, our City of Sails.
Situated amongst a cluster of extinct volcanic cones, Auckland is a large harbour that bustles with life, both on water and on land. It straddles a slim piece of land with the coastline facing both the Pacific Ocean and, on the wild West Coast, the Tasman Sea.

After checking into your hotel, relax and stretch your legs with a stroll around our beautiful city. Explore the highly acclaimed Waterfront Restaurant Quarter or choose one of the many activities available for a more in-depth understanding of Auckland and the surrounding area.
 
Some activities and sightseeing options if you have time:

Accommodation: Auckland - 1 Night
---
Auckland to Matamata - Hobbiton
An exciting day awaits - collect your rental car and then take a leisurely drive to the emerald pastures and rolling hills of The Shire, where Hobbiton was brought to life on a private farm in Matamata. This idyllic village blurs the line between fantasy and reality. Set to the scale of a 3ft Hobbit you'll feel like you've walked into a magical world of smoking chimneys, bluebells, and the Green Dragon Inn.
Visit Bag End as well as the other 43 Hobbit Holes on this fully Guided 2.5 hr Hobbiton Tour.  Learn about the production of the movies – how did they make Gandalf appear so tall? Why was this exact site chosen to build Hobbiton? The passion and knowledge gleaned from your guide brings this authentic Middle-earth experience to life. Experience the eveing banquet, and see the land of the Hobbit lit up at night

Approximate Distance: 170 km | 105 miles  Total Driving Time: 2 hours 10 mins

Accommodation: Matamata - 2 nights
---
Spend the Day in Rotorua, Te Puia Geothermal Day Pass
Rotorua is surrounded by steaming lakes, bubbling hot pools and bursting geysers, host to some of the  world's most incredible natural forces. A heartland of Maori culture, the local people have embraced this turbulent land. For the traveller there is a breadth of attractions - families will enjoy viewing farm attractions and native wildlife, adventure seekers can experience world class white water rafting or mountain biking, while culture enthusiasts can experience indepth vibrant Maori traditions. 
Visit Te Puia geothermal reserve and vibrant Maori culture centre. Join the hourly tour or enjoy a relaxed independent walk. View Pohutu Geyser, the southern hemisphere's largest active example, silica terraces, mudpools and cooking hot pools. Also view the iconic kiwi bird and learn about conservation efforts. Continue to see traditional Maori arts such as carving and flax weaving. Finally enjoy a Maori kapa haka cultural performance with the traditional powhiri (ceremonial welcome) and wero (challenge) followed by singing, dancing and games.
Approximate Distance: 67 km | 40 miles  Total Driving Time: 1 hours 
---
Visit the Trollshaws Forest - continue to Mount Doom
Travel 2 hours Piopio to visit New Zealand's stunning Denize Bluffs farm and tour where Sir Peter Jackson, director of Lord of the  Rings Trilogy, filmed the most location screen time for The Hobbit: An Unexpected Journey. The towering limestone cliffs, a primeval native forest and massive rock formations on this Piopio farm, near Waitomo became the location for Trollshaws Forest... and the home of "Sting"!
Join a personally guided tour and see where these scenes were filmed: The Company arriving at a destroyed farmhouse, the exit from the cave containing the troll hoard, Gandalf bestowing the sword, "Sting" upon Bilbo, Radagast arriving, the Orcs and Wargs attacking. You can also have your photo taken standing in the exact spot where Bilbo received his magical sword, "Sting", from Gandalf.

Approximate Distance: 313 km | 195 miles  Total Driving Time: 3 hours 50 mins

Accommodation: Ohakune - 2 nights
---
MT DOOM - THE TONGARIRO CROSSING
Today, rise early to begin the spectacular Tongariro Crossing, an 8-hour journey over volcanic craters and past jewel-coloured lakes. These landscapes formed the ultimate destination for Frodo's quest for the ring – the conical volcano of Mount Ngauruhoe played Mount Doom, the volcano in Mordor where the One Ring was created within Sammath Naur. The views of the desolate, grand landscapes that surround the track are spectacular; providing the Lord of the Rings production crew with the perfect base from which to create Emyn Muil and the Plains or Gorgonath. This is a phenomenal day where you'll get to experience otherworldly landscapes that look exactly like Middle-earth – don't forget your camera!
This is a fully guided small group trip, no previous experience is necessary but you do need to have a good level of fitness to fully enjoy this day. Operates from 1 October to 30 April.
---
TRAVEL TO WELLINGTON VIA THE DESERT ROAD
On the long, straight Desert Road you'll enjoy amazing views of Tongariro National Park's Volcanoes. In Waiouru, the QE2 Memorial Museum is worth a look. As you drive south towards Taihape (the Gumboot Throwing capital of the world), the landscape becomes dominated by rivers and valleys. The Mangaweka Gorge is a scenic masterpiece. Find time to browse the antique shops of Bulls, or spy on wading birds in the estuary near Foxton. Two beautiful dune lakes are an easy detour from Levin.

Offshore from Waikanae Beach is Kapiti Island Nature Reserve. A car museum and gourmet cheese factory are other attractions in this area. Wellington is compact, cultured and full of character. Nestled between the harbour and the hills, the downtown area is ideal for explorations on foot. Enjoy cafes, restaurants, museums, theatre and all kinds of shops. Dance, theatre and musical performances are a Wellington specialty. As New Zealand's capital, this city is rich in political history.

Approximate Distance: 375 kms | 233 miles  Total Driving Time: 4 hours 40 mins

Accommodation Wellington - 2 nights
---
Wellington LoTR Movie Tour + Weta Workshop
Today you will see the best of the Middle Earth on your Lord of the Rings Movie Tour. Embark on a tour of Middle-earth magic.There is something for all the Lord of the Rings and movie fans alike, see world famous Lord of the Rings scenes, introduction to the movie-making industry and long visit to THE WETA CAVE included.
Let us show you where they filmed:
Hobbiton Woods

Frodo Tree

Shortcut to Mushrooms

"Get off the Road!"

Race to the Ferry
and a couple more scenes if we have time...

​We visit Miramar - the home of New Zealand's movie industry, including Stone Street Studios and Park Road Post. Then we spend over an hour at THE WETA CAVE, you have plenty of time to take pictures and purchase movie memorabilia or simply absorb the creativity within. You have the option of viewing Weta's documentary or upgrading to join the Weta Cave Workshop Tour.
---
Fly to Queenstown
Today we say goodbye to the North Island - it's time to get acquainted with the South.

As your flight descends into Queenstown get a stunning introduction to New Zealand's most celebrated destination nestled on the shores of Lake Wakatipu surrounded by the majestic Southern Alps. Offering a wealth of activities to suit all travellers, there is huge diversity in the experiences to be enjoyed - from adrenaline activities such as bungy jumps and sky diving, through to superb gourmet food and wine tours. 
On arrival collect your rental car at the airport terminal.
 
Accommodation: Queenstown - 2 Nights
---
4WD SAFARI OF THE LOTR SCENES QUEENSTOWN
As you would expect, most of the spectacular scenes found in the Lord of the Rings trilogy are located off the beaten track and very tricky to get to without an all-terrain vehicle and local knowledge. This 4WD Safari is packed with gold mining history, thrilling 4WD river crossings and a great overview of the diverse scenery of the Queenstown and Arrowtown area. Visit the filming locations of Minas Tirith, Misty Mountains, the Pillars of the Kings (Argonath), the site of Isildur's Fall, the Ford of Bruinen and much more. The perfect tour for anyone that wants the thrills of an off-road adventure but also wants to discover Lord of The Rings filming locations. Even if you are not a fan, you can be assured you will be seeing the best of the best when it comes to iconic Central Otago scenery.
---
Te Anau: Gateway to Fiordland
Say farewell to Queenstown and journey to the peaceful lakeside township of Te Anau today.

It is known as the gateway to the Fiordland region, a World Heritage area notable for its glacier-carved fiords, phenomenal alpine scenery and lush virgin forests. It's another area of outstanding natural beauty, and several key Lord of The Rings movie scenes were filmed amid the unspoiled forests and lakes of this region.

Some of the most famous New Zealand Great Walks trails begin nearby, such as the Milford, Routeburn and Kepler Tracks. Immerse yourselves in the gorgeous surroundings: flight-seeing, kayaking, sailing and horse riding are all on offer and are great ways to get up close to nature.
Approximate Distance: 170 km | 105 miles  Total Driving Time: 2 hours 10 mins
Accommodation: Te Anau - 2 Nights
---
DOUBTFUL SOUND WILDERNESS CRUISE
Deep in the heart of Fiordland lies the vast and beautiful Doubtful Sound. The name came by way of the pioneer Captain James Cook who expressed his uncertainty as to whether the inlet was navigable under sail. This sound is home to a number of impressive waterfalls and small islands and is the second longest of the South Island's fiords. Doubtful Sound is an untouched, serene and mysterious place that is often referred to as the 'Sound of Silence'. Fur seals, bottle nose dolphins and penguins are likely to be seen on your cruise.
---
Homeward Bound - Bon Voyage!
"Haere rā" Goodbye! and Bon Voyage! Today we say farewell. You will return to Queenstown airport for your onward flight - dropping your car back to the airport terminal. 
Approximate Distance: 165 kms | 102 miles  Total Driving Time: 2 hours 10 mins
---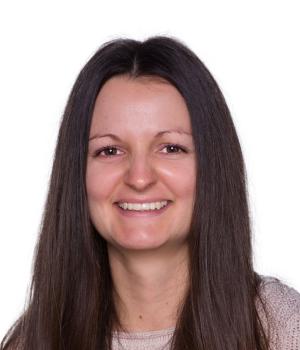 What Narissa says about this tour:
What I love about this tour is the pace - there is plenty of time to relax without missing out on any of the key film locations - Rotorua, Wellington, Mt Ruapehu, Queenstown and Fiordland are all included with lots of 2 night stays. The level of accommodation is wonderful - true places with character, relaxed and a high level of comfort.
Enquire Now
Want Your Very Own Custom Itinerary?
We can customise any of our online itineraries
or create your own from start to finish