Christchurch to Blenheim via Lochmara
'Haere Mai' … and Welcome Now you can relax - you are officially on holiday, as you make your way to the Christchurch Train Station for 6.30am. 
Board the Coastal Pacific Train, this sector is not guided by  Kirra. Your guide will meet you in Picton after this spectacular train service. On arrival in the quaint harbour side town of Picton, you will take a water taxi into Lochmara Lodge in the Queen Charlotte Sound. The lodge is nestled in the heart of the Marlborough Sounds, which make up 25% of New Zealand's coastline.
Enjoy some refreshments and nibbles as you relax in these beautiful surroundings. Return to Blenheim for the night.
NB: Passengers on May 4th 2021 Departure will travel by coach Christchurch to Picton due to Kiwi Rail schedule changes
 
Accommodation: Blenheim - 1 night
Meals: Afternoon Tea, Dinner
---
Blenheim to Nelson
After breakfast this morning, you'll take a guided tour around the Omaka Museum and relive the magical early days of aviation. The museum has had influence and support from Peter Jackson and is an absolute must-see! Arriving at our destination mid-afternoon, the coach will take you on a scenic drive along the seaside. This evening there's plenty of time to relax, explore the area and the option to taste some of Nelson's fine local beverages.
Meals: Breakfast 
Accommodation Nelson - 2 nights
---
Cruise Abel Tasman National Park
Golden beaches border the translucent turquoise sea, and sandy estuaries fringed by natural forests. The walking tracks here, both in land and costal, are world famous for their outstanding beauty. We board a boat and take it all in. See the iconic Split Apple Rock and call in to the most popular beaches along the coastline as you sail up to Totaranui and back.. The Abel Tasman National Park is home to the ever-entertaining seal colony and who knows you may be lucky enough to spot visiting dolphins and Orcas playing in the Abel Tasman National Park waters.
Meals: Breakfast, Lunch
---
Nelson to Karamea
This morning we'll travel through the Buller Gorge, home of New Zealand's longest swing bridge. We'll stop off at Westport, where we'll have lunch before heading to Karamea, right at the northern end of the west coast of the South Island. You won't be able to tear your eyes away from the views of the Tasman coast, river valleys, lush rainforest and untouched mountain ranges. Tonight we'll stay at the Last Resort, a locally-owned, secluded eco lodge right on the coast and completely off the beaten track.

Meals: Breakfast, Dinner

Accommodation: The Last Resort Karamea - 1 night
---
Karamea to Hokitika
Gaze at untamed beaches and spectacular rainforest as we drive down the incredibly scenic 'wild' West Coast. We'll stop at Cape Foulwind to visit the fur seal breeding colony before stopping shortly after at the Punakaiki Pancake Rocks and Blowholes to take a walk around these fascinating geological formations. We'll then drive through Greymouth, a historic town known for jade hunting, gold mining and dramatic river floods before arriving into the vibrant, artistic town of Hokitika. We'll visit the amazing Greenstone and Glass blowing factory and watch some talented artists at work before getting settled in at the Beachcomber. You'll have the option of visiting The National Kiwi Centre this afternoon before we meet for dinner at the hotel.
Accommodation: Hokitika
Meals: Breakfast and Dinner
---
Hokitika to Haast via Jacksons Bay
Travel south along the coast to the Westland National Park, home of the Fox and Franz Josef Glaciers. This remarkable part of the country was shaped by the dynamic glaciers and boasts lush temperate rainforest growing beneath towering mountains. We'll stop in Franz Josef township for morning tea and drive to the glacier viewpoint. The afternoon drive to Jackson Bay is spectacular and one not many people will be able to say they've done! Jackson Bay marks the farthest point of the West Coast's road network. We'll have an amazing West Coast lunch at The Craypot – a quirky, little caravan style restaurant situated on the esplanade before heading back towards Haast. Tonight we stay at the Heartland Hotel, a popular local establishment where the locals come to mix and mingle at the Frontier Bar.
Meals: Lunch

Accommodation: Haast - 1 night
---
Haast to Queenstown
View incredible scenery as you travel past the untouched wilderness and pristine lakes of the Mt Aspiring National Park. We'll stop in Wanaka along the way, a popular township on the lake's edge with a spectacular mountain backdrop. Next we visit Arrowtown, an area steeped in fascinating history relating to early settlement and the gold mining era. Finally, we'll skirt around the shores of Lake Wakatipu to the picturesque alpine resort of Queenstown. Enjoy some downtime this evening, as you kick back, relax and admire the amazing alpine and lake views!
Meals: Breakfast 

Accommodation: Queenstown - 2 nights
---
Have some fun - Queenstown at Leisure
The surrounding area is known for its Pinot Noir and Chardonnay vineyards and the natural landscape with wild rivers, high peaks and deep canyons has allowed Queenstown to developed an exciting array of outdoor adventure activities - and there's plenty to choose from. But if you are just want to chill out then Queenstown's compact downtown area is relaxed during the day and huge fun at night. In any season, you can count on stylish designer shops and many trendy restaurants offering a kaleidoscope of dining experiences.
Dinner: This evening we will head up the skyline Gondola to enjoy impressive views of Queenstown and enjoy dinner with the best views in town.
Recommended excursions around Queenstown:

Meals: Breakfast and Dinner 
---
Queenstown to Te Anau via Doubtful Sound
Travel to Manapouri and enjoy a leisurely cruise across this picturesque lake to West Arm. Travel over the Wilmot Pass and pause to experience the dense Fiordland rainforest and view Doubtful Sound glistening far below. Board 'Patea Explorer' at Deep Cove for a three hour very special cruise in New Zealand's most remote and beautiful wilderness area.
 The vessel has spacious deck areas offering stunning views of waterfalls, abundant wildlife, rainforest and mountains. An on board nature guide with specialist knowledge of the region's history, flora and fauna provides detailed interpretation in English with a roving microphone and will answer questions, point out landmarks and provide you with information about the varied wildlife you may encounter like dolphins, fur seals and the rare Fiordland crested penguin. As the majesty of Doubtful Sound unfolds before you, its vastness will take your breath away.
Later this afternoon, travel on to Te Anau and have dinner at the Distinction Hotel
Meals: Breakfast, Lunch and Dinner

Accommodation: Te Anau 1 nights
---
Te Anau to Invercargill
Skirting around the Fiordland National Park and along the rugged south coast we'll head for Tuatapere, the most south westerly town in New Zealand with a rich sawmilling history.  From there we'll visit Riverton, the "Riviera of the South". At nearly 200 years old, Riverton was one of the very first European settlements in New Zealand.  Next stop is Bluff to stand on Stirling Point and see the famous signpost and the chain representing the Maori belief that Stewart Island is anchored to the South Island, from here vista's of Stewart Island and surrounding Mutton Bird Islands can be viewed. We'll arrive in Invercargill in the afternoon and the rest of the day is yours to explore – we recommend the Transport Museum for the history buffs!
Meals: Breakfast, Dinner
Accommodation: Invercargill - 1 night
---
Invercargill to Dunedin via the Catlins
The Catlins are rugged, beautiful and ecologically unique. We'll stop frequently along the coastline to explore. If we're lucky we may see the Hector's Dolphins at Curio Bay and its 180 million year old forest of fossilised trees at Slope Point. We'll detour off the main route to Nugget Point Lighthouse where we'll take a short walk to see penguins, seals, sea lions and a variety of coastal birds. We'll stop in the main settlement of Owaka before heading through to Balclutha and on to Dunedin. Dunedin is the South Island's second-largest city and is often referred to as the Edinburgh of the South for its unique Scottish heritage. Tonight, dinner is included at the Southern Cross Hotel and Casino.
Accommodation: Dunedin - 2 nights
Meals: Breakfast Dinner
---
Day at Leisure in Dunedin
Today is a free day to experience Dunedin and the greater Otago Peninsula. 'Dunedin' comes from Dun Eideann the Scots-Gaelic name for Edinburgh, founded largely by Scottish immigrants, who raised the impressive buildings which now add much to the city's charm. These buildings incorporate a diverse array of styles from Tudor, Jacobean, Georgian, Carpenter, Gothic and Arts and Crafts styles. 
For those seeking outdoor adventures, the dramatic Otago Peninsula offers opportunities to search for albatross, penguins, seals and sea lions as well as a variety of walking and biking trails. In the evening, embark on a walking tour to learn more about the history and culture of Dunedin and get up close and personal with the city's vibrant street art scene. End your tour at one of the cool burger joints, bars or wine cellars on Vogel Street.
Some options available in and around Dunedin:
Meals: Breakfast 
---
Homeward Bound
After breakfast this morning, we'll stop to view the mystical Moeraki Boulders, geological marvels that began to form about 60 million years ago and were exposed by the erosion of sedimentary rocks over time. Then we'll continue to the township of Oamaru, home to some of the best-preserved heritage buildings in New Zealand. Our journey north takes us up the coast and across the Canterbury Plains to Christchurch, where your trip comes to an end. Whether you decide to head home today or to stay in Christchurch for a few extra days, we hope you leave with many happy memories of your trip with us.

Meals: Breakfast
---
Notes
13 Day Southern Expedition Inclusions
Christchurch to Christchurch
INCLUSIONS:  
•    Maximum group size: 24 guests
•    12 nights accommodation in premium hotels
•    Full breakfasts daily, 3 lunches, 1 Afternoon Tea & 6 dinners 
•    Guided by a professional Coach Captain
•    All sightseeing, excursions and entrance fees as shown
•    Hotel porterage 
 

TOUR HIGHLIGHTS 
World class Tour Guide
Luxury accommodation
Coastal Pacific Train Ticket
Omaka Museum Guided Tour
Abel Tasman National Park Vista Cruise
Visit the Cape Foulwind seal colony
Pancake Rocks and Blowholes walk
Greenstone and Glass Blowing Factory visit
Visit Arrowtown and Wanaka
Doubtful Sound Wilderness Cruise
Curio Bay and Slope Point walk
Nugget Point Lighthouse walk
Dunedin Street Art Walking Tour
Moeraki Boulders conservation fee

FEATURED EXPERIENCES:
•    Doubtful Sound Wilderness Cruise 
•    Cruise the famous Abel Tasman National Park
•    Coastal Pacific Train 
---
See Pricing Options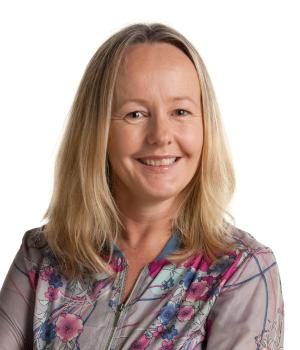 What suzie says about this tour:
As a born and bred South Islander in my opinion this trip has it all. The splendour of the Southern Lakes will delight, the solitude of Doubtful Sound, the golden sands of the Abel Tasman and the untouched rainforests of the West Coast - you'll be amazed at how much beauty can be packed in to 13 days.
Enquire Now