DOLPHIN WATCHING / MOTUARA ISLAND / SHIPS COVE HIKE
Your adventure starts this morning with a dolphin watching experience and eco-tour of Motuara Island. Motuara Island is home to some of NZ's endangered bird species such as the South Island Robin, South Island Saddleback and Brown Spotted Kiwi. 
From Motuara Island you will cross the Sound to be dropped off at Ship Cove where you will begin your walk on the Queen Charlotte Track. Ship Cove is one of the most historic areas in the Sounds as it was one of James Cook's most popular destinations on his many world travels. The area is surrounded by bountiful virgin bush and the walk to the top of the ridge provides spectacular views. As you make your way down into Endeavour Inlet, you will spy Furneaux Lodge, your first night's accommodation.
Todays Walk
Ship Cove to Resolution Bay - 4.5km (2.7 Miles) 1.5 Hours Walking - Undulating Tracks
Resolution Bay to Endeavour Inlet - 10km (6.2 Miles) 2.5 Hours Walking - Undulating Tracks
Meals: A packed lunch is supplied today and dinner will be served in the restaurant with a glass of wine.
Accommodation - Furneaux Lodge - 1 night (Twin Share Studio Suites)
---
FURNEAUX LODGE - PUNGA COVE RESORT
A gentle walk today around the foreshore of Endeavour Inlet from Furneaux Lodge to Punga Cove Resort. You will have time to take a side track up to the Furneaux Waterfall, through some spectacular virgin native bush. Birdsong dominates the day today as you walk around the Inlet.
Todays Walk: Furneaux Lodge to Punga Cove - 12.7km (7.90 Miles) 3 - 4.5 hours Easy well formed Track
Meals: Breakfast, a packed lunch is supplied today and dinner will be served in the restaurant with a glass of wine..
Accommodation: Punga Cove - 1 night (twin share chalets)
---
kAYAKING - EXPLORE Queen CHARLOTTES BAYS AND COVES
A water taxi will collect you from your accommodation and transport you to Torea Bay – a 30 minute boat ride back towards Picton. Here your sea kayaks will be awaiting and your guide. (Depending on numbers, you may have a different walk guide to sea kayak guide).
Our sea-kayaks are large and stable and easy to paddle. Ideally you will be travelling in double kayaks so you can take turns to enjoy the view as you glide past! After a safety briefing and familiarisation with your sea kayak, you will paddle out of Torea Bay and spend the day exploring the many bays, coves and inlets of the Queen Charlotte Sound. At the end of the day you transfer over the hill to Portage Hotel. Here you will be able to catch up with the rest of your group who may have been walking from Punga Cove to Portage Hotel.
Meals: Breakfast, a packed lunch is supplied today and dinner will be served in the restaurant with a glass of wine..
Accommodation: Portage Hotel - 1 night 
---
SEA KAYAKING OUT OF TOREA BAY - PICTON
Your final day of fun and relaxation in the Marlborough Sounds.
By now you will be feeling confident and comfortable in your sea kayak and ready for another day of tranquil paddling. Paddling out of Torea Bay the day will be spent exploring the Grove Arm, a particularly beautiful part of the Queen Charlotte Sound. You will paddle back to Picton, arriving at around 4.30pm where you will meet up with the rest of your group.
Enjoy a final farewell and get together in Picton, while enjoying a relaxing drink and reminisce over the magic of the last four days.
Meals: Breakfast and a packed lunch is supplied today.
---
NOTES
4 Day Guided Queen Charlotte - Paddle & Walk
Your Queen Charlotte Guided Paddle and Walk includes transfers; 3 nights track accommodation in 4 Star Lodges; breakfasts, lunches and dinners; snacks; and a professional guide.
Please contact us for pricing and availability
Our all-inclusive package offers:
A personalized Eco-tour experience
Cheerful, informative guiding
Wholesome, high-quality food, and a glass of wine with your evening meal (other alcohol can be paid for directly to the accommodation house)
Superior Twin share accommodation with sea views
(Studio chalet at Furneaux Lodge, Upgrade studio unit at Punga Cove Resort and Hillside Suite at Portage Resort Hotel)
Transport forward of luggage
Supply of a light day pack & walking pole while on the trip
Sea kayaking and safety equipment
Your Queen Charlotte Track Land Co-op Pass
How fit do you have to be to walk the track? The track is regarded as a "long" track not a "steep" track. Therefore distances each day, particularly on the third and fourth day are long, but if you are moderately fit you should be able to achieve this walk. We do recommend that to enjoy the trip you are of at least average fitness. Fitness levels vary amongst every individual, therefore we suggest that – as a guideline – if you are walking for at least an hour (maybe two) more than four times a week, you should be able to thoroughly enjoy this trip.
Do we have to carry a big pack? No. It doesn't matter if you are freedom or guided walking, you only ever have to carry a light day pack because your luggage is transferred each day by water taxi.
We have never kayaked before, can we still do this trip? Yes, many of our clients have never sea kayaked before, but find it really easy to do. You may feel a little tired in your shoulders after a day's paddling, but we do have plenty of stops along the way and the pace is gentle.
Other options available: We have Standard, Freedom Walk (unguided), Boutique, and 5 Star Queen Charlotte Track options available. Please enquire for further details.  
---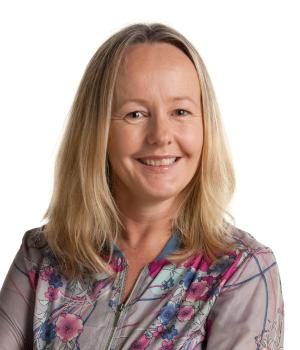 What suzie says about this tour:
This is a wonderful four day adventure combining moderate exercise across coastal, bush clad tracks and kayaking in the sheltered Marlborough Sounds. I love the colours, sights and sounds of the deep, blue-green waters. Your guide will help you take in all the special history and wildlife features of the journey.
Enquire Now