SCENIC WALK TO BARK BAY (12KM/ 7.5MILES)
The track climbs over Tonga Saddle from Awaroa Inlet and descends. A short distance on is Onetahuti Bay; at its northern end, high tide may cause a delay. The tidal stream can be crossed within 3 hours either side of low tide. Return to the shore at Tonga Quarry, where blocks of granite remain from an old quarrying operation. Tonga Island sits offshore surrounded by marine reserve. Then you lose all sense of the sea below as you journey through stands of manuka. Climb steeply to a saddle and Cross Bark Bay estuary or follow the all-tide track around its edge. Follow the track to the hut and campsite beside Bark Bay estuary.
Bags transfer : Bags transfer from Marahau to Bark bay
 
---
BARK BAY TO ANCHORAGE (12KM/ 7.5MILES)
From the sea the track meanders through lush coastal forest before dropping to the river. The track sidles around two valleys and above a beautiful inlet to Falls River, the biggest in the park, which is crossed by a 47 m suspension bridge... before arriving at the northern end of Torrent Bay beach. The Torrent Bay estuary can be crossed within two hours either side of low tide or an all-tide track leads around it to Torrent Bay. Please keep to the public track through the private houses here. You will eventually reach the turn-off to Cleopatra's. This is a beautiful rock pool with a natural, moss-lined waterslide!, A couple of things to be aware of - firstly, the track to the pool crosses the river (there's no bridge, you have to hop across a few rocks), so if it has been raining over the last couple of days, it can be quite dangerous to cross. Secondly, the bottom of the 'waterslide' sometimes has a few hidden rocks - check it and clear away any big rocks before using the slide. 
Bag Transfer: Bags transfer from Bark Bay to Anchorage
---
ANCHORAGE TO KAITERITERI (13KM/ 8MILES )
French names left by d'Urville and his crew Adele, Simonet and Torrent add character to this part of the journey. Climb Inland where you overlook Torrent Bay and the coast and islands to the north. The track turns winding in and out of several little gullies before reaching Yellow Point, then through beech forest with large kanuka trees to Apple Tree Bay and rounds Guilbert Point. The track passes through open country from Tinline Bay to Marahau where you could pick your bags up at Aqua Taxi office.
---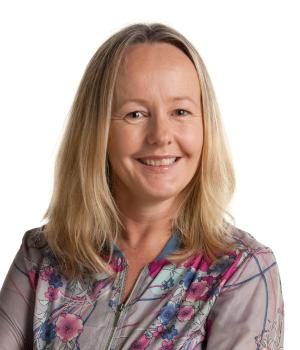 What suzie says about this tour:
A highly accessible, easy to moderate three-day hike. Accommodation is comfortable, your heavy gear can be taken ahead so that you can set your own pace on one of our favourite coastal walks.
Enquire Now