Kiwis have a famous attitude of 'she'll be right' (everything will work out for the best). Our Maori ancestors strong ties to Mother Nature, respect for the land and whanau (family), combined with our tough European pioneering spirit of never-giving-up makes us a unique and plucky bunch. 
Today's New Zealanders are known as outdoorsy, friendly, strong and innovative people. Immigration over the years to New Zealand has bought plenty more ethnic groups here. This has bought in new traditions, delicious new foods and a vibrant thriving multicultural feel to our bigger cities. New Zealand is proud of its diverse population; while the majority of Kiwis are of British descent – often referred to as 'Pakeha' –many originate from the Pacific Islands or Asia. The largest non-European group is the Maori population. New Zealand's blend of cultures results in a vibrant national identity; at its heart, it is about innovation, independence and celebrating diversity.
Indigenous Maori culture is a strong element of cultural identity for all New Zealanders, Pakeha included. You only need to watch the haka being performed by the All Blacks before a Rugby game to see how proud Kiwis are of their shared heritage! New Zealand's Pacific location also lends a distinctive flavour to life in New Zealand; Auckland is informally regarded as the capital of the Pacific and colourful island culture is clearly evident at the Otara Markets, where you can buy tapa cloth and Cook Island donuts, and in events like the Pasifika Festival
Wall of Fame
Fastest Motorbike: Inventor and artist John Britten built the world's fastest motorbike in his spare time and took the motoring world by storm.
First up Everest: In 1953, beekeeper Sir Edmund Hillary and Nepalese Sherpa Tenzing Norgay were the first people to climb Mount Everest.
Woman Solo Flight: In 1934 Rotorua-born Jean Batten broke records when flying solo from Britain to Australia in just 14 days, 22 hours and 30 minutes.
Split the Atom: Ernest Rutherford, the scientist best known for splitting the atom, he was awarded a Nobel Prize in Chemistry in 1908.
First to Fly: On 31 March 1903 (more than half a year before the Wright Brothers!), Richard Pearse is reputed to have carried out the first powered flight.
Woman Vote: In 1893, New Zealand became the first country in the world to give women the vote after a campaign led by suffragette Kate Sheppard.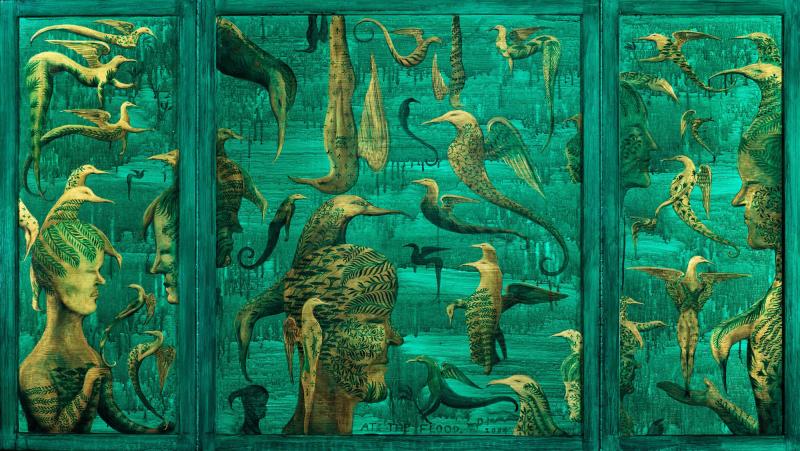 The Arts
With such a wealth of traditional motifs and myths, and such a variety of multicultural influences from which to draw inspiration for all genres from performance arts and painting through to crafts, it comes as no surprise that New Zealand art is world-class.
In the 20th Century, when realism and honesty about local life became key themes, artists like Rita Angus, Colin McCahon and Toss Woollaston came to prominence. Today, painters such as Shane Cotton, who incorporates Maori themes in his work to represent shared Maori and Pakeha experiences, are celebrated. Particularly renowned galleries include the Govett-Brewster Art Gallery in New Plymouth, the Sarjeant Gallery in Whanganui, The Suter Art Gallery in Nelson (one of New Zealand's oldest galleries), Christchurch Art Gallery and the Dunedin Public Art Gallery. The World of WearableArt™ Gallery in Nelson showcases the full force of Kiwi creativity in the garment collection from the annual Brancott Estate World of Wearable Art™ Awards Show. A great way to experience arts and crafts is by visiting a workshop. Many studios offer visitors the opportunity to try weaving, for example at Te Puia in Rotorua, or carving; Hokitika on the West Coast is renowned for jade carving workshops. There are good art and craft trails in Kerikeri and Nelson.
One of the biggest inspirations for New Zealand artists is nature and the stunning landscape. While painters capture the scenery, others use natural materials such as flax and fern in their works. This is not a new development; Maori settlers developed motifs and artistic forms utilising natural resources from their earliest days in New Zealand, carving bone, stone, wood and shell, and weaving native fibres. In recent years, contemporary artists have woven a blend of histories and cultures, themes and styles together in their work, reflecting the diversity of New Zealand society.
It is common to see traditional Maori arts using contemporary mediums, and distinct Maori, Asian and Pacific Island influences can clearly be seen in other artworks. This blend reaches across all genres. Ancient Maori performance arts, for example, employ modern interpretations, while Kiwi musicians mix international styles with traditional Pacific influences, and New Zealand movies show at international film festivals.
Music
New Zealand's musical tradition dates back to the nation's earliest settlement. In recent times local artists have mixed international styles with Maori and Pacific influences. Scribe, Split Enz, Fat Freddy's Drop, Bic Runga, Lorde and the Flight of the Conchords have struck a chord with audiences worldwide, while songstress Hayley Westenra has featured on the classical music charts and Kiri Te Kanawa is an operatic force. Downloading some tracks and seeing a live band is a great way to sample local culture.
Literature
New Zealand's relative isolation means that although themes similar to those of other postcolonial nations have slipped in, there are features of New Zealand writing which are completely unique. Kiwi writers aren't afraid to speak their minds and to broaden the minds of others, whether in the prophetic poetry of James K. Baxter, the rich prose of Keri Hulme, the modern myths of Witi Ihimaera, or the searing autobiographies of Janet Frame. Children's author Margaret Mahy has over 120 titles to her name and is beloved the world over, and New Zealand also has its own tradition of literary prizes, scholarships and festivals.
Theatre
New Zealand has been on the professional theatre touring circuit since the 1860s. In the 1960s, Downstage Theatre in Wellington was established and other theatres soon followed; Dunedin's Fortune Theatre, Christchurch's The Court Theatre, Palmerston North's Centrepoint, Wellington's Circa and Auckland's Mercury Theatre (now the Auckland Theatre Company) all now offer vibrant work from a full company. Amateur dramatic and operatic societies and repertory theatres can be found in main and smaller centres. Niche theatres abound, with children's theatre, improvised comedy (theatre sports) and experimental theatre all finding an audience.
Cinema
New Zealand's diverse and dramatic landscapes are a major drawcard for filmmakers including The Lord of the Rings and The Hobbit trilogies, directed by Wellington-based Peter Jackson. New Zealand was also the inspiration for the computer generated world of Avatar. Many distinctly New Zealand stories have been told on film: Whale Rider is a haunting tale of Maori culture and myth, while The World's Fastest Indian tells the story of Southland motorcycle legend Burt Munro. Taika Waititi's short film, Two Cars, One Night, and feature film, Boy, have shown in competition at Cannes and Sundance respectively. To enjoy Kiwi cinema, you can go on a LOTR tour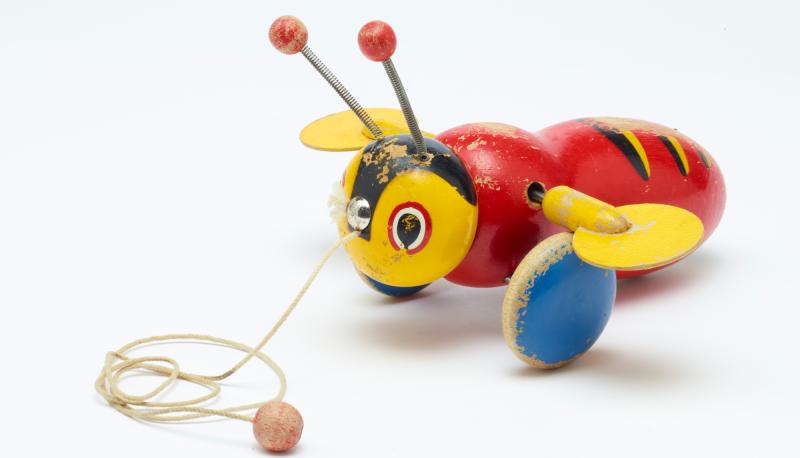 Kiwis are a creative, quirky lot in every respect, but their eccentricity culminates in Kiwiana cultural icons! Kiwiana describes all the unique and wonderfully quirky items from New Zealand's culture and history that contribute to a sense of nationhood. These icons include jandals (flip-flops), meat pies, the tiki, sheep, and anything made of paua (abalone) shell. Some New Zealand personalities, too, have become so iconic that they can be classed as Kiwiana – they include Mount Everest-conquering hero 'Sir Ed' (Edmund Hillary), 'bushman' and author Barry Crump, who epitomises the 'good Kiwi bloke', and fictional characters Wal Footrot and his sheepdog (Dog) from the comic strip Footrot Flats, created by Murray Ball. Kitschy Kiwiana originals are coveted and collected, and instantly recognisable to Kiwis!
Hokey Pokey Ice Cream Vanilla ice cream with crunchy bits of toffee is the nation's favourite flavour and high up on the Kiwiana list. Gumboots and Black Singlets This garb used to be almost a uniform for the Kiwi farmer – and not just on the farm! Keep an eye out in country pubs and you'll find that the tradition has not completely died out! Watties Tomato Sauce The Kiwi institutions of the barbeque, fish 'n' chips and meat pies wouldn't be half as good without this iconic
Kiwi brand. Buzzy Bee This colourful wooden pullalong toy is popular with all Kiwi kids and was famously loved by Prince William in his toddling years! Edmonds Cookery Book This collection of basic recipes can be found in every Kiwi kitchen and is bound to be well-thumbed and marked with the odd greasy and/or floury stain. L&P Short for Lemon & Paeroa, this lemon-flavoured soft drink was invented in 1904. Check out the giant L&P bottle in Paeroa.