What are you looking for when hiring a self drive rental car for your New Zealand holiday? A small economical car to zip around the city? A large car to venture further afield? A tough-built 4WD for getting off the beaten track and away from it all adventuring? A big and beautiful people mover for group travel? Or even a mini-van for getting your extended family or group of friends from A to B? Here is a selection of what we have in our portfolio, please feel free to contact us if what you are looking for is not featured.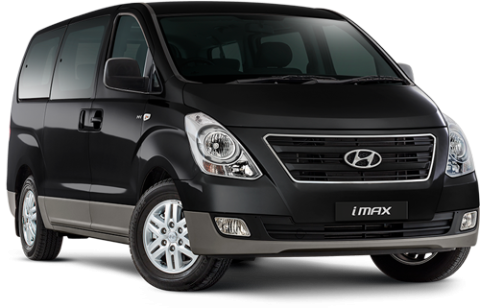 This people mover does just that! The perfect rental for your family self-drive holiday in New Zealand. Strong and reliable, tried and tested, this model is hugely practical and extremely fuel efficient for its workload. As well as being built to handle the rigours of New Zealand's driving conditions, they are packed full of useful features. Dual front and side airbags, ABS brakes and Electronic Stability Control (ESC) come as standard. The iMax can comfortably carry up to 8 passengers making it perfect for larger groups. With it's Dual Sliding Side Doors on both sides of the vehicle create easy access for loading and unloading.
*Actual features of this vehicle may vary depending on availability. A list of available features will be supplied on enquiry.
Hyundai Imax 8 Seats
Unlimited Mileage
Automatic Transmission
8 Seats
Other Features
5-Star ANCAP Safety Rating
Bluetooth Handsfree Phone
Daytime Running Lights (DRL)
Electronic Stability Control (ESC)
Vehicle Stability Control (VSC)