What are you looking for when hiring a self drive rental car for your New Zealand holiday? A small economical car to zip around the city? A large car to venture further afield? A tough-built 4WD for getting off the beaten track and away from it all adventuring? A big and beautiful people mover for group travel? Or even a mini-van for getting your extended family or group of friends from A to B? Here is a selection of what we have in our portfolio, please feel free to contact us if what you are looking for is not featured.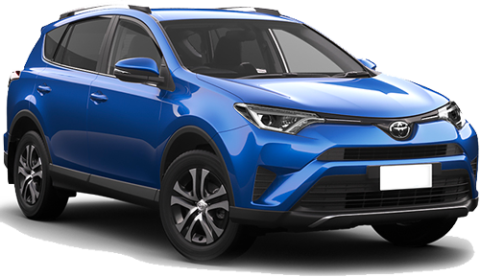 The Toyota RAV4 is the ideal vehicle for anyone who enjoys an active outdoors life, and likes a bit of adventure every now and then. Superb handling both off-road and on. Get away from the crowds and be ready for whatever adventure comes next. The perfect mix of torque and fuel economy. As practical during the week as it is versatile on the weekend. With a 2.5L, 4-cylinder 132kW Engine, this vehicle is perfect for all New Zealand road conditions.
*Actual features of this car may differ depending on availability. A list of available features will be supplied on enquiry.
Intermediate AWD
Unlimited Mileage
Automatic Transmission
5 Seats
Other Features
Bluetooth Handsfree Phone
Daytime Running Lights (DRL)