What are you looking for when hiring a self drive rental car for your New Zealand holiday? A small economical car to zip around the city? A large car to venture further afield? A tough-built 4WD for getting off the beaten track and away from it all adventuring? A big and beautiful people mover for group travel? Or even a mini-van for getting your extended family or group of friends from A to B? Here is a selection of what we have in our portfolio, please feel free to contact us if what you are looking for is not featured.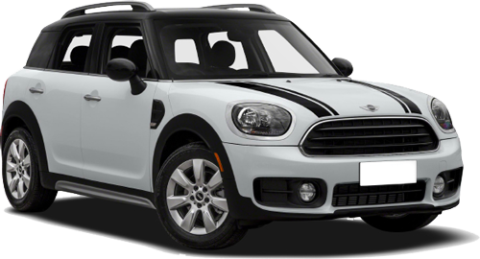 New Zealanders have loved the Mini forever, so much so that we made a movie about one in 1981 'Goodbye Pork Pie' about a chap being chased by police from the top to the bottom of NZ. The New Mini takes urban mobility to a new level, yet retains every bit of its awesome MINIness when you're out of town. Now with four doors, a large luggage compartment and up to five seats, you'll find ample legroom for your long adventures. Now with a smooth handling quick 1.5 litre three cylinder turbo engine with a six speed transmission, you will save money as you drive. When you're thinking about hiring a small SUV, maybe MINI isn't the first brand that springs to mind. But MINI is a lifestyle brand now, not a reference to the car's size. The Countryman, well it's bigger and better equipped than its predecessor. In fact it shares a platform with the BMW X1. The Countryman has accounted for over 30% of MINI sales in New Zealand, and with the growing popularity of SUVs this share is likely to increase.
*Actual features of this car may differ depending on availability. A list of the available features will be supplied on enquiry.
Mini Countryman
Limited Mileage
Automatic Transmission
4 Seats
Other Features
1.5 litre 3 Cylinder Turbo Engine
5-Star ANCAP Safety Rating
Bluetooth Handsfree Phone
Daytime Running Lights (DRL)
Electronic Stability Control (ESC)
Vehicle Stability Control (VSC)