What are you looking for when hiring a self drive rental car for your New Zealand holiday? A small economical car to zip around the city? A large car to venture further afield? A tough-built 4WD for getting off the beaten track and away from it all adventuring? A big and beautiful people mover for group travel? Or even a mini-van for getting your extended family or group of friends from A to B? Here is a selection of what we have in our portfolio, please feel free to contact us if what you are looking for is not featured.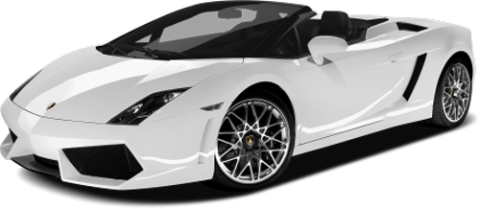 Crafted in Sant'Agata, Northern Italy, the Spyder is powered by a magnificent 5L V10 engine. You will be in awe of the performance as it takes on the great scenic drives we have here in New Zealand. Giving everything you would expect from an Italian supercar, this ride is perfect for the couple wanting the ultimate road trip.
 Actual features of this car may differ depending on availability. A list of available features will be supplied on enquiry.
Lamborghini Spyder
Limited Mileage
Manual Transmission
2 Seats
Other Features
Airbags – driver and passenger
Daytime Running Lights (DRL)
Electronic Stability Control (ESC)
Ipod & USB input Facilities
Vehicle Stability Control (VSC)