What are you looking for when hiring a self drive rental car for your New Zealand holiday? A small economical car to zip around the city? A large car to venture further afield? A tough-built 4WD for getting off the beaten track and away from it all adventuring? A big and beautiful people mover for group travel? Or even a mini-van for getting your extended family or group of friends from A to B? Here is a selection of what we have in our portfolio, please feel free to contact us if what you are looking for is not featured.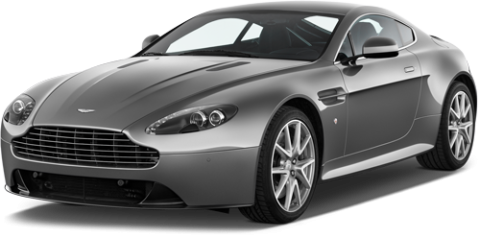 The Aston Martin Vantage is series of hand-built sports cars from the British manufacturer Aston Martin and with 10 years of constant engineering advancement, the Aston Martin V8 Vantage sits alone as a high-performance sports car of truly iconic status. Nothing else matters when you sit in the driving seat of the Aston Martin V8 Vantage convertible. Surrounded by full grain, hand-stitched blue leather, a crystal-clear stereo system (60-watt six-disc audio system) for your soundtrack and the choice to feel nature on your skin at the touch of a button. You'll never want to step outside again. Powered by a 4.7 litre naturally-aspirated V8 tucked under the bonnet. This luxury convertible is the sleekest way to explore New Zealand.
*Actual features of this vehicle may differ depending on availability. A list of available features will be supplied on enquiry.
V8 Vantage Convertable
Limited Mileage
Manual Transmission
2 Seats
Other Features
Airbags – driver and passenger
Bluetooth Handsfree Phone
Electronic Stability Control (ESC)
Radio & CD player & AUX input