CHRISTCHURCH TO LAKE TEKAPO
Kia Ora, and welcome to New Zealand! 
Head out to the best Christchurch trails. These are seriously fun rides. From the superb winding singletrack around Godley Heads, and tracks with names such as Flying Nun and Anaconda, you know you will be privileged, and in for a good time on the perfectly built XC and DH trails in Christchurch that only the locals know. Panoramic views of the looming Southern Alps, right out over Banks Peninsula and the Pacific Ocean will wow you; on a clear day its doesn't get much better than this.
In the afternoon, you will rally the troops and make a path towards the white-capped giants, going through fantastic postcard material scenery to arrive at the glacial Lake Tekapo. A relaxing soak at the renowned Tekapo Hot Springs is an included today; after a day's riding, there is nothing better than a hot soak in a nice spa. And once the sun goes down it gets even better. Thanks to the super clear skies, the area around Tekapo has been declared a "Dark Sky Reserve" and it's the best place in New Zealand to see the stars and galaxies above. Watch the stars come out over the lake from the hostel that's just a few feet from the shore.
---
LAKE TEKAPO TO OHAU
They say New Zealand has some of the most beautiful scenery in the world. After waking up in Tekapo, and having breakfast by the ice blue lake, you will be sure to agree. Today, kicking off and complimenting yesterdays single-track with the nearby Grade 4 Backcountry Richmond Trail, a bit of an XC and single-track delight. This trail has unsurpassed, stunning views of Lake Tekapo and the nearby mountains, a definite gem on the tour for the morning ride. Have a bite to eat in Tekapo and then meander over to the next destination of Ohau, just down the road. This afternoon you get to be one of the special few lucky enough to ride extraordinary private trails near Ohau Ski Lodge that others simply do not have access to.
A stay at Lake Ohau Lodge, near the shores of the lake, is an experience in itself. Even though it has the incredibly friendly culture of a ski lodge, it is actually run more like a hotel and we totally love the "faded glamour" feel of roaring open fires and panoramic lake views. This evening a tantalizing "High Country Fare" three Course Meal is included (vegetarian options available).
---
OHAU TO WANAKA
Depart to another vividly picturesque South Island MTB haven: Wanaka.
Arriving in Wanaka mid-morning, we ride creative single-track and purpose built trails with interestingly named trails such as Fuzzy Nuts and Hairy Bush. A few runs around Sticky Forest and Deans Bank will have you begging for more! Feel free to keep riding, but make sure you save your legs for the next few enormous days. You have a free afternoon to enjoy the sights and sounds of Wanaka, or experience one of our thrilling add-ons activities.
Once dinner is eaten, it's time for a night ride around some of Wanaka's perfect trails. Whip around the expertly contoured tracks guided by the lights provided by your guide and the glistening stars above. It truly doesn't get much better than this. Welcome to MTB paradise...
---
WANAKA TO QUEENSTOWN
An early start in Wanaka leaves you with a short scenic drive over the magnificent Crown Range, down into Arrowtown for a feast of Cross-Country awesomeness. 
Shooting straight into another one of NZ's pride and joys, the Macetown Trail, you head out on a 26km (2-4hr) backcountry ride following a journey that, in the old days, would take gold miners three days up the remote Arrow River to the historic gold mining town of Macetown. Hope you don't mind the water as there are a fair few river crossings to keep you on your toes and, you never know, you might pick up a few gold flakes in your tires as you go. This could be a lucrative ride for you!
After a bite to eat in Arrowtown, then nip on up the road to Coronet Peak area, with staggering views of Queenstown and the Remarkables. Rude Rock and the Zoot Track have been voted some of the top tracks in Queenstown by locals and visitors alike and, once you blast around and down them, we are sure you will agree. 
You may not even need to suffer through the uphill sections but cart you to the top so you can fly through the downhill without delay! After giving the brakes a bit of a workout, we head into Queenstown, this will be our home for two nights.
Accommodation: Queenstown - 2 Nights
---
QUEENSTOWN
Waking up in the adventure capital of New Zealand is a fantastic experience in itself, with such impressive scenery and colossal peaks towering over the energetic lakeside town. The South Island's answer to Rotorua, this MTB Mecca has a lot to offer. When you look up there is New Zealand's first-ever Gondola assisted bike lift, providing direct access to Queenstown Bike Park. Get your suspension ready and heart pumping; there will be no granny gears here! With over 26 world class mountain biking trails and varying terrain for all abilities, in amongst the pine trees of the Ben Lomond Reserve, Queenstown Bike Park boasts over 30km of tracks and a longest run of 6km. A 450-meter vertical rise via the Skyline Gondola gives you easy access to one of New Zealand's best mountain bike parks. Attach your mountain bike to your Gondola cabin at the Skyline Queenstown base and enjoy the leisurely uphill Gondola ride before detaching your bike and taking on the legendary challenges of the Queenstown Bike Park. The grin will be stuck on your face for days!
---
QUEENSTOWN TO ALEXANDRA
Once you have been able to coerce your legs into walking, and enjoyed some breakfast, we bid farewell to Queenstown for today and head out on a trip to the pinnacle of Central Otago mountain biking: Alexandra.
Alexandra is just a short drive out of Queenstown and boasts some fantastic new trails. It is quickly becoming one of the most popular destinations to MTB in the South Island. A day's riding around Flat Top Hill, on the aptly named MTB Heaven tracks will leave
you awe-struck wanting more. Remember your camera today; the eye-catching, unique remoteness and barrenness of Central Otago's best-kept secret will make a stunning backdrop to your holiday snaps.
After wearing out tread on Alexandra's dirt playground, tonight you will stay in Roxburgh for the night. Here you can, once again, experience another Night Ride along the Clutha River to the enormous Clyde Dam...it all looks even more amazing at night!
---
ALEXANDRA TO QUEENSTOWN
As you enter the last day of the trip, you still have one more HUGE present waiting for you over in the Southern Lakes Area: a trip back up the Crown Range to Cardrona Ski field which will have you wondering why we are heading up a ski field with no snow. That is the beauty of it; Cardrona Ski field has some expertly carved downhill and freeride MTB tracks littered across its slopes just for you to enjoy. The chairlift will take you and your trusty steed near the top of the mountain to bomb down the trails till your heart's content. You can show off all the skills you have picked up over the tour and put them to the test on the jumps and freeride park. 
After shredding the slopes, cruise back into Queenstown to finish off the tour. Jump into one of Queenstown's many adventure activities such as jet boating, bungy jumping, luging, skydiving or rafting, or give your tires another spin and shoot out around the extensive and impressive trail network over at 7 Mile Delta, just a short ride from Queenstown on the Awatea and Sunshine Tracks. These tracks are some of the best around. The tour ends here, but the fun doesn't have to! Extend your stay at Haka Lodge here in Queenstown to keep the adventure going; there are many more magnificent trails around the area to experience and explore.
---
NOTES
Inclusions
An epic 7 Day Mountain Bike tour over some of NZ's best singletrack, scenic backcountry and thrilling downhills.
Transport
Accommodation each night (max 6 share, upgrades available)
Daily breakfast each day
Lunch on day 6
Amazing 3 course dinner at the luxurious Ohau Ski Lodge
All shuttles on Queenstown Bike Park and Ohau Ski field
Skyline Gondala Pass
All maps, detailed trail advice and recommendations
Exclusive riding on Backcountry and private trails
Expert and friendly tour manager with local knowledge
Small group sizes (16 max)
Hot Pools entry to Tekapo Hot Springs (and other secret places)
Quality riding lights for the special night adventure ride (if you do not already own some)
Guided tour of every location. We show you places you would miss when travelling on a bus pass
Plus many surprise stops on the way
---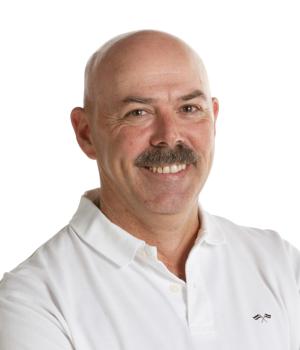 What Steve says about this tour:
A seven day mountain bike adventure through the deep south that combines the best singletrack, scenic backcountry and thrilling downhills. And you'll love all the extra secret spots. A small group tour that is high on adrenalin, scenery and good times!
Enquire Now