Welcome to Auckland!
 Mae govannen! (Elvish) Greetings!
Welcome to Middle Earth!  Upon arrival in Auckland, please make your way to your accommodation for the start of the tour.  We gather informally  this evening to meet each other and prepare for our early start tomorrow.
Some Activities and sightseeing options if you have time:

Accommodation: Takapuna - 1 night (or somewhere similar)
---
Auckland to Rotorua via Hobbiton
Be ready to depart at 08.00 ~ Auckland to Rotorua via Hobbiton. Prepare to be enchanted by Hobbiton - a very special site to visit. Have your camera batteries charged for photos of the tranquil Shire, Bag End, Sam & Rosie's cottage, the Party Tree. Enjoy a cool drink at The Green Dragon followed by lunch in a Marquee beside The Green Dragon (included in tour cost). In Rotorua later today you will have the option of the beautiful Polynesian Spa and / or a fantastic Maori Cultural evening, dinner and show ( cost additional). 

Recommended excursions in and around Rotorua are:

Meals: Breakfast, Banquet Dinner

Accommodation Rotorua - 1 night
---
Rotorua To Trollshaw Forest
Rotorua to Trollshaw Forest and a wonderful guided tour of this Hobbit location - stunning scenery. We will enjoy a picnic lunch (included) on our way to Mt. Ruapehu and the sites of Mordor, Emyn Muil and Mt Doom.
Meals: Breakfast

Accommodations : Where the Stars stayed! - 1 night
---
Ohakune to Wellington
After a relaxing night at the Powderhorn Chateau – where the cast and crew themselves stayed. This morning a Hobbit location of the Secret Entrance to Erebor and Lotr location of Gollum's fishing pool. This is the place where Sam and Frodo got lost amidst volcanic lava flows and where they first met Gollum – this is where Andy Serkis had to be careful not to plunge over the waterfall! Afterwards, we continue on to Wellington City, the home of movie making in New Zealand. 
Note: Tonight we dine at "The Green Parrot Restaurant" (Optional) - said to be a favourite of Viggo's.

Meals: Breakfast

Accommodation Wellington - 3 nights
---
Wellywood Day, Miramar - New Zealand's Movie Capital
This morning is packed with visits to exciting film locations. We journey to the sites of Helms Deep, Minas Tirith and the stunning Gardens of Isengard. If the weather is good, we visit the location where Galadriel waved goodbye to the fellowship. This is also the place where Smeagol strangled Deago. On our way back to the city we stop for a relaxed lunch at Kaitoke Gardens before driving past Peter Jackson's movie studios and on to Weta Workshop's 'Weta Cave – a fascinating insight into behind the scenes movie making. There is time to buy souvenirs, view a short DVD and, dependent on availability, an exciting optional extra.
You may have the chance to visit the Weta Workshop Boardroom to view their display of figurines, their five Oscars and meet a Lord of the Rings artist. On the short drive back to our hotel we visit the site where the hobbits hid under the tree root in the 'get off the road' scene. Dining options tonight include Strawberry Fare, near the Embassy theatre, where two exciting Lord of the Rings and The Hobbit movie premieres have been held.

Meals: Breakfast
---
Wellington - Presentation Day
Presentation day with LOTR / Hobbit Calligrapher Daniel Reeve and special Hobbit guest Mark Atkin - Thorin's scale double. Later today we check out the "Get off the road!" location from FOTR, overlooking the city. The afternoon is yours to explore Te Papa Museum / see a movie at the special Embassy Theatre / or visit other Wellington places of interest.

Suggestions for an afternoon outings.  

Meals: Breakfast
---
Nelson
Our North Island Adventure concludes and our South Island Adventure begins! We sail to Picton in the South Island (approx. 4 hrs) on the the InterIsland ferry from Wellington, After lunch , we drive to Nelson City, stopping along the way to view the famous river, where the Dwarfs escaped from the Elves, in barrels! How about a fantastic 1 hour easy kayak down this amazing Pelorus River and movie location!! (optional extra)

Meals: Breakfast

Accommodation Nelson - 2 nights
---
Nelson - the Maker of the 'One Ring'
This morning, weather permitting, there is a two hour 'optional extra' helicopter ride to the LOTR sites of "South of Rivendell", at the top of Mt Olympus . More than highly recommended!
We head back into Nelson city to meet to chat with the makers of the "One Ring". There, we meet Jens Hansen's son, Halfdan Hansen and see his wonderful LOTR and Hobbit jewelry.

Meals: Breakfast
---
Kaikoura and Christchurch
An early start south through the very scenic South Island, stopping along the way for second breakfast and lunch. We will travel via the beautiful wild Kaikoura Coast , stopping to take photos of our fur seals at play. We then travel on south to Christchurch. An early night tonight for a big day tomorrow.

Meals: Breakfast, Dinner

Accommodation Christchurch - 1 night
---
Mt Cook and the Southern Lakes
Prepare yourself for one of the most exciting days on tour. Today, we hike to the summit of the filming location of Edoras, the grand city of Rohan. You'll be able to imagine the Golden Hall of Medusled that was perched on the very top here. Set amongst the grandeur of the Southern Alps, this filming  location is unforgettable. Afterwards we view the pastel blue lakes of Tekapo and Pukaki. Stunning Lake Pukaki was chosen as the location for Laketown in The Hobbit: The Desolation of Smaug. Don't miss a peek of New Zealand's highest mountain, Mount Cook, standing sentinel over the landscape at 3,724 metres (12,000 feet).
Make sure you're prepared with sturdy footwear, a small backpack, a bottle of water and your camera. We stay in Twizel for the night; a place known for spectacular stargazing – see if you can spot the Southern Cross.
Special Guest tonight: is a local Hobbit inspired seamstress - you may like to buy your own cloak.

Meals: Breakfast

Accommodation Twizel - 1 night
---
Pelennor Fields
We depart at around 9-00a.m. for the Pelennor Fields ~ an area that once rang to the thunderous sound of 250 horses on the charge, as King Theoden's battle speech roused men to battle. Moving on, we check out the site of The Great Chase and then head to scenic Lake Wanaka for lunch. After lunch we make time to try your archery skills - perhaps we have a budding Legolas or Tauriel amongst us?
Then head to Omarama for lunch. This afternoon a special visit to Mrs Jones's orchard.
Meals: Breakfast & Lunch

Accommodation Cromwell - 1 night
---
Queenstown
We head out through Alexandra this morning to amazing Rohan country, where the Rohan village was burned and we walk through the canyon where the leaf brooch was dropped and 2 other sites. (Dwarves are "dangerous over short distances" here, or so Gimli tells us!) Lunch in Alexandra and then a very scenic drive to Arrowtown ~ a charming old settlement, historically significant in the gold rush days of the 1860s. We pan for Gold and enjoy second breakfast near the beautiful Arrow river. This afternoon there are opportunities for wine tasting or a visit to the Kawarau AJ Hackett Bungy bridge. Keen to jump above the river Anduin? Finally Queenstown , where the remainder of the afternoon is free for you to explore.

Recommended Excursions in Queenstown:

Meals: Breakfast

Accommodation Queenstown - 3 nights (or somewhere similar)
---
Mavora Lakes - The breaking of the Fellowship
Buy a picnic lunch today to take to Mavora Lakes, where we visit 5 LOTR sites
The Silverlode bridge
The Orc funeral pyre
Fangorn Forest
The log which concealed Merry & Pippin before Frodo left the fellowship,
And where Sam and Frodo paddled away on the next stage of their journey. Stunning scenery!
We arrive back in Queenstown by mid-afternoon. Enjoy more free time in this picturesque paradise!
Meals: Breakfast and Farewell Dinner
---
A Day of Exploration
Today is the final day of our Fellowship journey. Enjoy more free time to explore Queenstown's scenic wonderland. Your guide will discuss the many options available, and can assist with bookings if needed.
This evening, we celebrate our Unexpected Journey with a Farewell Dinner. We ride the Skyline Gondola up to the Skyline Restaurant and enjoy spectacular views over Queenstown.

Meals: Breakfast
---
Notes
Tour Overview
This 15 day (14 days with "day 15" being the departure day) Lord of the Rings New Zealand adventure is our most popular tour. Take a once-in-a-lifetime journey to Middle-Earth, traveling from Auckland to Queenstown via many exciting filming locations and adventures. You will also meet those involved in the making of the movies, and get off the beaten track into the breath-taking landscapes and natural attractions New Zealand has to offer. Along the way, there are opportunities to fly over the Southern Alps, visit wineries, tramp, skydive or raft down a white water river. All within a small fellowship of like-minded travelers, led by our passionate LOTR guides.
Tour Highlights
Climb the magnificent Edoras.
Explore Bilbo's Shire!
Experience breathtaking Mordor.
Wellywood: Sir Peter Jackson's Studios, Sir Richard Taylor's Weta Workshop & meet freelance artists
Relax and enjoy a scenic cruise between the North and South islands.
Meet the makers of the 'One Ring'.
Wine tasting
Beautiful Queenstown; Lord of the Rings, fun and adventure capital of New Zealand.
Visit beautiful Trollshaw
View impressive Leaf Brooch Canyon.
Special LOTR/Hobbit guest presentations
Experience Pelennor Fields and Laketown !
Included in the cost:
Coach transport
All guiding services
Hotel Accommodation
12 Breakfasts, 3 Lunches & 3 Dinners
Entry Fees to private LOTR sites
Entry fees for Hobbiton & Weta Workshop Tour
Inter-Island Ferry (3.5 hour cruise)  Wellington - Picton
Special guests from the films.
---
See Pricing Options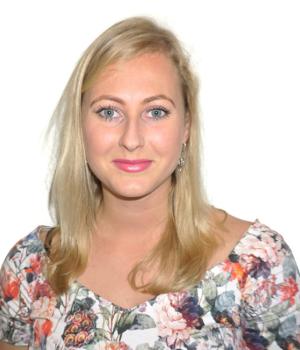 What Elizabeth says about this tour:
For our really passionate LOTR folk, what better than two whole weeks in Middle Earth. This is a really popular tour as takes in multiple film locations, and adds many more cool excursions like flying over the Southern Alps, wineries, tramps, skydiving or rafting down a white water river. All within a small fellowship of like-minded travelers with a knowledgable guide.
Enquire Now