Bay of Islands Kayaking Camping Safari
The Bay of Islands is located in the northern area of New Zealand's North Island and is close to the northern tip. This region is known for its great water activities like kayaking, sailing, fishing, snorkeling or diving. Moreover each town has its own culture and lifestyle. See the amazing wildlife around you as you kayak in the turquoise waters, you may come across a friendly dolphin or even whale!
Sea Kayaking Tour is the Ultimate Mix of Adventure and Relaxation. Along the way we have plenty of time for exploring the Islands numerous caves and reefs, snorkeling (gear supplied) with the fish or even a spot of fishing. Numerous walking tracks on the Islands offer awesome views and a chance to check out many of the native birds of New Zealand.
Kayak, Swim, Snorkel, Hike, Relax on the Beach, Island Exploration, Family Friendly, Easy Adventure.
---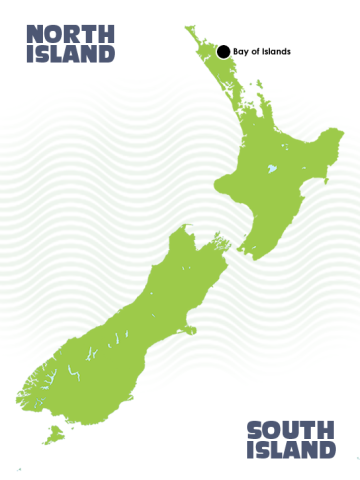 Visited Locations
Inclusions
Highlights
Please Refer to the Day by Day Itinerary