Motuara Island - Ships Cove - Furneaux Lodge
Your trip begins with personalised eco-tour with our guides on board a Cougar Line catamaran. During the morning your guide will share their knowledge of the sea birds and marine mammals as you travel to Motuara Island in the outer-Queen Charlotte Sound. Here you may have the opportunity to see the rare South Island Saddleback and South Island Robin who have been re-colonised on to this island sanctuary.
From Motuara Island you will cross the Sound to be dropped off at Ship Cove where you will begin your walk on the Queen Charlotte Track. Ship Cove is one of the most historic areas in the Sounds as it was one of James Cook's most popular destinations on his many world travels. The area is surrounded by bountiful virgin bush and the walk to the top of the ridge provides spectacular views. As you make your way down into Endeavour Inlet, you will spy Furneaux Lodge, your first night's accommodation.

Todays Walk
Ship Cove to Resolution Bay - 4.5km (2.7 Miles) 1.5 Hours Walking - Undulating Tracks
Resolution Bay to Endeavour Inlet - 10km (6.2 Miles) 2.5 Hours Walking - Undulating Tracks

Meals: A packed lunch is supplied today and dinner will be served in the restaurant with a glass of wine.

Accommodation - Furneaux Lodge - 1 night (Twin Share Studio Suites)
---
Furneaux Lodge - Punga Cove Resort
After a leisurely breakfast at Furneaux Lodge you may like to take a walk up to the waterfall and see the magnificent stands of virgin native bush. Re-join the track as it winds its way around the coastline to the other side of Endeavour Inlet. Prolific birdsong dominate the day as you walk through some regenerating and virgin native bush.

Todays Walk: Furneaux Lodge to Punga Cove - 12.7km (7.90 Miles) 3 - 4.5 hours Easy well formed Track

Meals: Breakfast, a packed lunch is supplied today and dinner will be served in the restaurant with a glass of wine..

Accommodation: Punga Cove - 1 night (twin share chalets)
---
Punga Cove - Portage Resort Hotel
Today you walk from Punga Cove to the Portage Resort Hotel along the ridge between Kenepuru and Queen Charlotte Sound. Spectacular views dominate the day as you negotiate the very undulating ridge between the two sounds. This section is considered the most difficult on the track and clients do need to have a good level of fitness to enjoy this walk.
There is the option to take water transport from Punga Cove to The Portage Resort Hotel for those who require a rest! Upon your arrival at the Portage Resort Hotel you can rest and relax in the spa and enjoy the view overlooking the Keneperu Sound.
Todays Walk: Punga Cove to Portage 24.5 km (15 miles) - 8 hours walking - challenging but rewarding

Meals: Breakfast, a packed lunch is supplied today and dinner served in the restaurant with a glass of wine.

Accommodation - The Portage Resort (Hillside Suites)
 
---
Ridgeline Track - Picton
Your final day on the Queen Charlotte Track. Today you will ascend to a ridge-line track which provides wonderful vistas of the Sounds as you walk along. After Mistletoe Bay, the track sidles along the hill and drops down into Davies Bay before the last half hour through mature beech forest ending at Anakiwa where our van will collect you for your return to Picton.

Todays Walk: Portage to Picton  20km (13 Miles) - 7 hours walking

Meals: Breakfast and a packed lunch is supplied today.
 
---
Notes
4 Day Guided Queen Charlotte Track
Your Queen Charlotte Guided Walk includes transfers; 3 nights track accommodation in 4 Star Lodges; breakfasts, lunches and dinners; snacks; and a professional guide.
Our all-inclusive package offers:
Pre-trip information

Customised eco-tour experience

Cheerful, informative guiding

Wholesome, high-quality food, and a glass of wine with your evening meal (other alcohol can be paid for directly to the accommodation house)

Superior twin-share accommodation with sea views
(Studio chalet at Furneaux Lodge, Upgrade studio unit at Punga Cove Resort and Hillside Suite at Portage Resort Hotel)

Water transport to and from the track, and transfer of luggage each day

Supply of a light day pack & walking pole while on the trip

Your Queen Charlotte Track Land Co-op Pass
How fit do you have to be to walk the track? The track is regarded as a "long" track not a "steep" track. Therefore distances each day, particularly on the third and fourth day are long, but if you are moderately fit you should be able to achieve this walk. We do recommend that to enjoy the trip you are of at least average fitness. Fitness levels vary amongst every individual, therefore we suggest that – as a guideline – if you are walking for at least an hour (maybe two) more than four times a week, you should be able to thoroughly enjoy this trip.
Do we have to carry a big pack? No. It doesn't matter if you are freedom or guided walking, you only ever have to carry a light day pack because your luggage is transferred each day by water taxi.
Other options available: We have Standard, Freedom Walk (unguided), Boutique, and 5 Star Queen Charlotte Track options available. These tours can be either 4 or 5 days - Please enquire for further details.  
---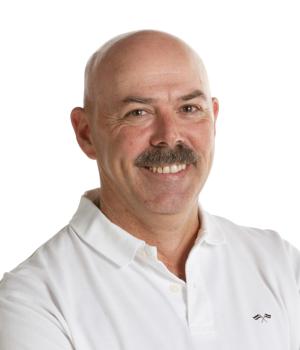 What Steve says about this tour:
This popular walk along one of New Zealand's favourite tracks is brought to life by your personal guide. You will learn the history, and discover native flora and fauna as you traverse this well maintained, coastal hike. Lodge accommodation and hearty local fare will keep you very comfortable in the evenings.
Enquire Now